London24 Case Study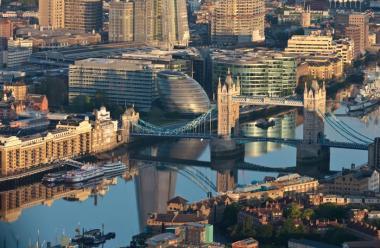 Sub Header:
Keeping it simple: using digital marketing to transform an existing business.
Worried that you haven't got the latest technologies or budgets to keep up with the competition in the era of digital marketing?
Join the club.
I'd wager that most marketers/editors/MD's etc. worry about whether they've got the best of this or the latest of that to help them do their increasingly complex jobs efficiently.
It's the reality for most of us, especially in these tougher-than-average times, is that we may not have everything we want to do our jobs.
It's tough hey? Well – some good news. Simple, well-executed digital marketing techniques can be transformative to solid, established 'analogue' businesses.
Forget the bells and whistles for a moment; and take a look at this most unlikely of case studies – the story of London24.com
I categorise this as an 'unlikely' success story because it flies squarely in the face of many of the gloomy predictions that have been made about the publishing industry. Numerous respectable media commentators have predicted that the digital revolution will spell the end of many traditional publishers and newspaper publishers feature high on their list as being among the first to fall.
It's true that the combination of structural and economic conditions is making things tough for publishers. No question. Free & easy-to-use web building platforms like wordpress; together with similarly free and easy to use marketing channels like Facebook and Twitter mean that anyone and everyone can be a publisher these days. As a result the internet is awash with content. The competition for attention online is fierce.
The competition in the newsmedia space that we [Archant] operate in is particularly fierce. There are at least five prominent newsmedia brands dedicated to delivering news and sport information to a London-centric audience.
Against this backdrop, what chance of success for yet another digital newsmedia brand in the crowded media space covering the events of our Capital city?
I agree that on the face of it, it might look as though there could have been easier battles we could have picked rather than launching headlong into an uber-compteitive market with a new brand.
But 18 months on, London24.com is # 2 in its marketplace[1] and is on track to be profitable in its second year. The ingredients to this success? A clear (but agile) plan combined with the diligent application of basic internet marketing techniques and a good dose of consistent effort (plus buy-in and support from the very top of the organization).
The background
In London, Archant publishes 16 local newspapers, from the Ham & High in North London, to the Docklands & East London Advertiser in the East End. Each of these newspapers has a companion website. Whilst many of the editors might bemoan the fact that they don't have as much resource as they did in the good old days, the fact is that – as a group – we have more than 100 professional journalists covering the London's stories as they happen across one of the most dynamic and important cities in the world.
The question we asked ourselves was 'How can we leverage our high-quality local coverage of London's biggest news and sport stories and bring them to a wider pan-London audience?'
Our answer was to create a new digital-only newsmedia brand and focus on addressing the gap in the market. Pre London24.com there was no London-centric newsmedia proposition produced exclusively by knowledgeable local, London-based journalists.
The London free-sheets (London Evening Standard, Metro and CityAM) do a great job of catering for the commuter – the top National and London news stories well-packaged and presented to give a good overview, but there was no newsmedia brand covering London from the local angle.
So, in February 2011, London24.com was born. 18 months later, it is #2 in its market, and is on track to be profitable by 2013.
The secrets of its success
The secret is that there's no secret. Instead of focusing on the latest tech wizardry and worrying about how we'd grow the footprint of our established local audiences across London, we looked at how the internet as a marketing medium could be used to bring our existing core asset/product – content - to a much wider audience. We asked ourselves what customer needs weren't being met by the existing newsmedia brands. And we used the medium to our advantage. Disseminating our content through social media channels, through diligent application of basic digital marketing techniques, and by getting buy in from the main part of our legacy business – editorial. ( at all levels, from reporters through to the editorial directors)
The best part?
There are two…Of course we're delighted to have created a new online audience at scale using little more than existing assets and a bit of elbow grease. An all-new brand and an all-new soon-to-be-profitable business. But the secondary result of London24.com is that we've connected tens of thousands of Londoners with their local newspaper website. Digital audiences to our London-based newspaper companion websites has grown by an average of 65% since the introduction of London24.com
Basic but effective internet marketing, used to transform solid and trusted but previously 'analogue' brands into large and engaged online audiences and a new thriving digital business.
It's taken a gargantuan effort by a small band of people; without that and it'd be unfair to not to acknowledge that – the success of the London24 project is absolutely down to them.
But the point is, with the right strategy and the right people, we've taken a core asset – in our case, content – and we've simply used best-practice internet marketing techniques to create an all new audience for our existing product.
The question to challenge yourself with is – how can you do the same in your organization?
---
[1] 'Audience share – London-centric newsmedia brands' As measured by Experian Hitwise : Jan 2011 to Jan 2012