With just a couple of weeks to go until our annual Brave Conference, we thought it high-time we shared a bit more information on our outstanding line-up of speakers.
This year, with our theme of bravery, we will be hearing from CEOs, entreprenuers, storytellers, athletes, musicians and more.
As great things never come from comfort zones, our speakers will truly challenge the way you think.
Carry on reading to find out more about our amazing speakers.
We'de love to hear who you're most looking forward to hearing from, let us know @TheMarketingSoc.
Hassan Akkad, storyteller, filmmaker, BAFTA award winner for "Exodus"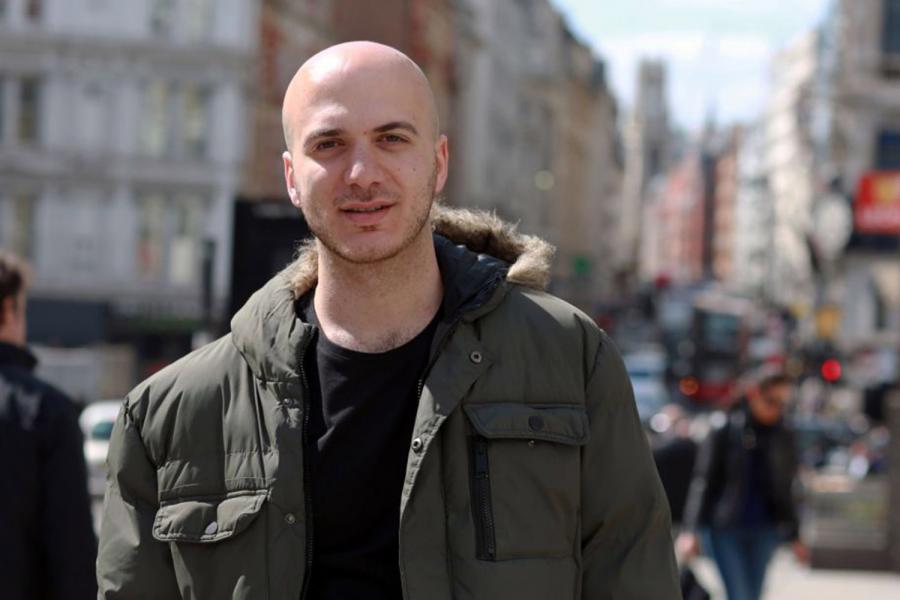 Will talk about: How to escape and start again
Bravest moment:
Filming his experience as a refugee fleeing conflict from 
Damascus 
Syria to Europe, bringing to life the tragic tale which dominated our news channels last year - such as the little boy washed ashore fleeing Syria in a rubber dingy - to life.
Did you know? He filmed his documentary, Exodus, with his camera phone.
Raha Moharrak, Saudi Arabian athlete, climber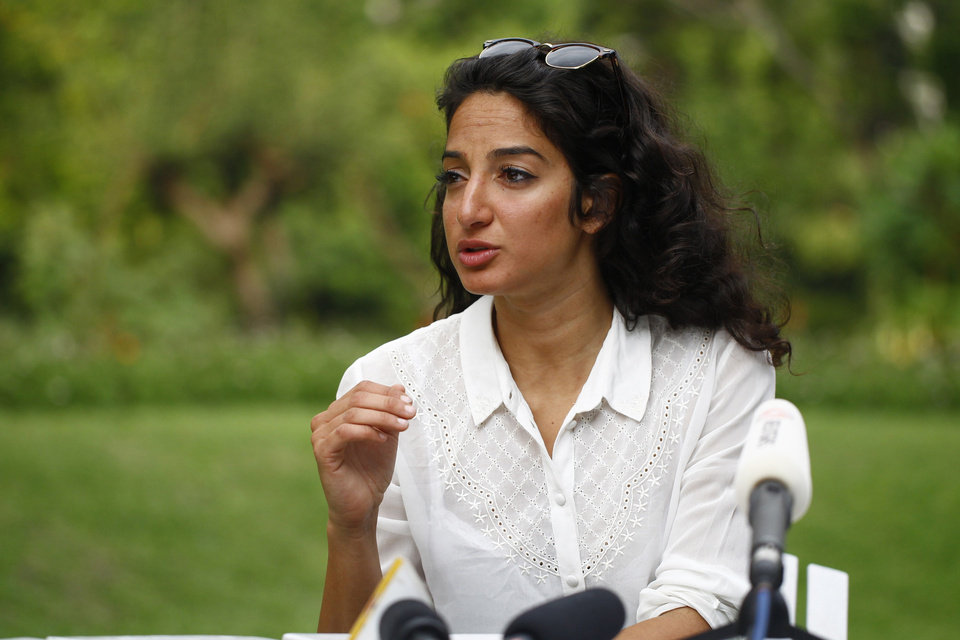 Will talk about:: How to scale summits and knock down barriers.
Bravest moment: Going against Saudia Arabia's traditional gender norms (the world's only nation that actively discourages girls participating in sporting events in government schools), by going onto become the first Saudi woman - and youngest Arab - to conquer Mount Everest and the Seven Summits.
Did you know? Raha's also the first Arab female ambassador for TAG Heuer.
Mark Thompson, president and CEO, The New York Times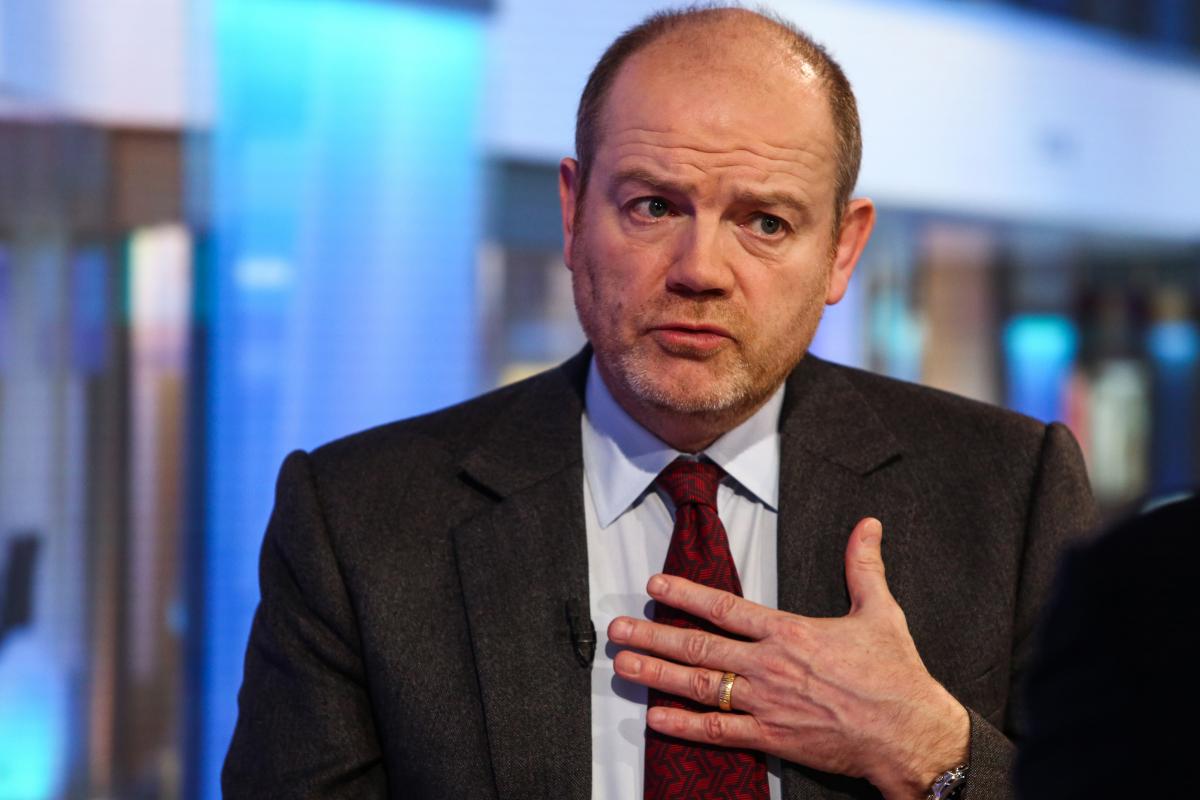 Will talk about: The truth is hard. Making the case for brave, independent journalism in the age of Trump. 
Bravest moment: In an age where the print industry is in terminal decline and journalists are being increasingly distrusted by the public - Mark has managed to keep the NYT as the global leader in brand journalism. Under Mark's watch the paper has been increasingly brave, from revealing Russia's meddling in the 2016 election to cutting through fake news.
Did you know? 
The New York Times has been shortlisted as Brave Brand of the Year - vote for the winner at our
Annual Dinner
(which takes place after our Brave Conference).
Dr Ali Parsa, entrepreneur, founder and CEO, Babylon Health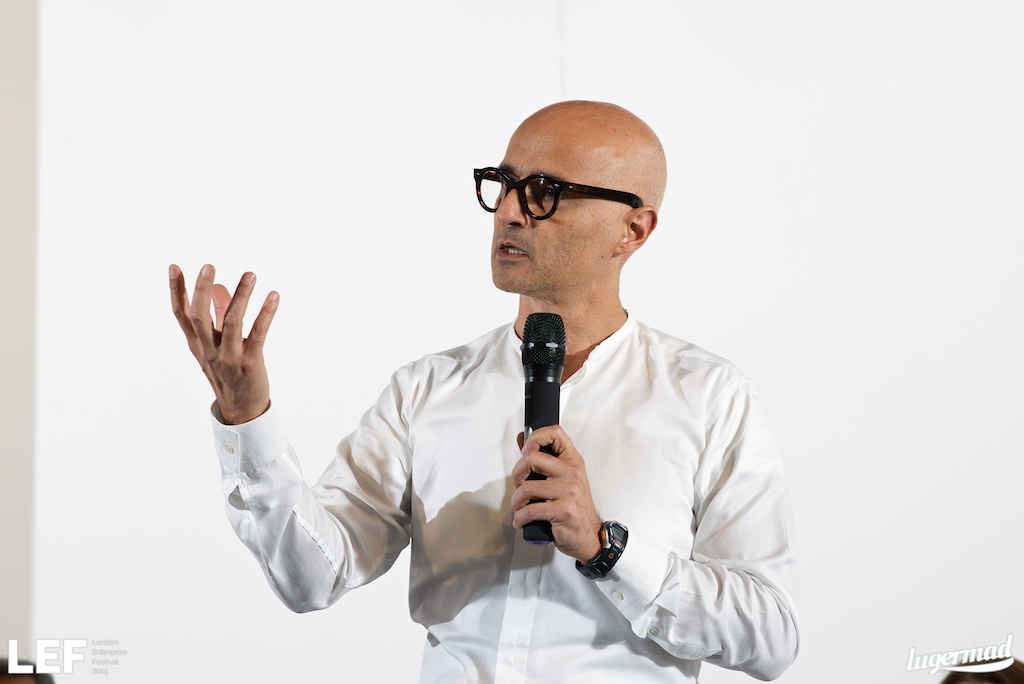 Will talk about: The bravest entrepreneur. Providing accessible, affordable healthcare for every person on earth
Bravest moment:
Through the company he founded, B
abylon, his sole aim is to put an accessible and affordable health service into the hands of every person on earth, by bringing together one of the largest teams of scientists, clinicians, mathematicians and engineers, to focus on combining the ever-growing power of technology with the best medical expertise of humans.
Did you know? Babylon Health is running a pilot scheme where some London patients consult a chatbot instead of a human being, when they need to contact the 111 non-emergency line.
Min Kym, virtuoso violinist, author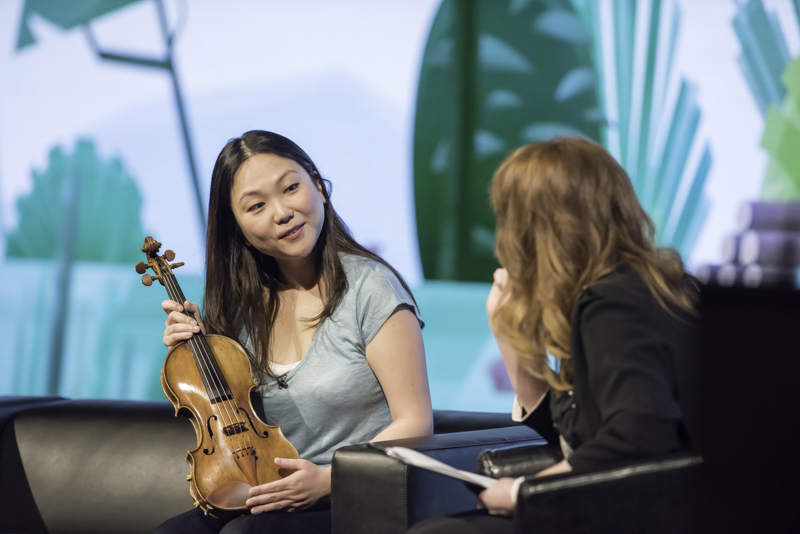 Will talk about: A story of passion, loss and resilience.
Bravest moment: Speaking out about her experience with depression after her beloved instrument was stolen which represented her childhood, her trust in people and her indentity.
Did you know? 
Min was a child prodigy - at 
seven she was accepted as the youngest ever pupil at the Purcell School of Music, and at 16 she was the youngest ever foundation scholar at the Royal College of Music.
Frances O'Grady, general secretary, the Trade Union Congress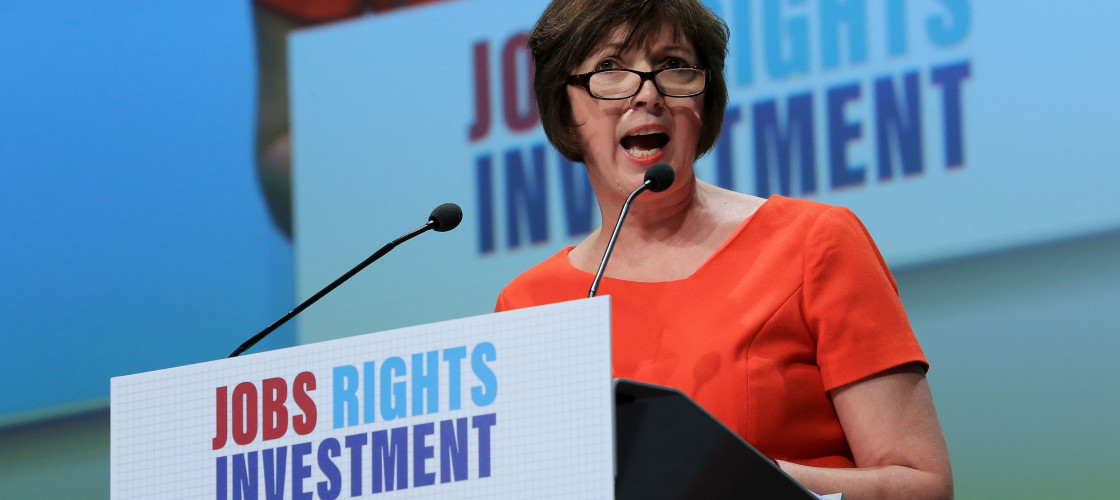 Will talk about: Righting unequivocal wrongs. How to stand up and fight for causes that you believe in.
Bravest moment:
Frances has been fighting for human, environmental and workers' rights throughout her career - It's no wonder she was voted
as the 11th most powerful woman in Britain by Woman's Hour on BBC Radio 4.
Did you know? Frances is the first female to hold the position of General Secretary at the British TUC.
Dr Emma Barrett, author and psychologist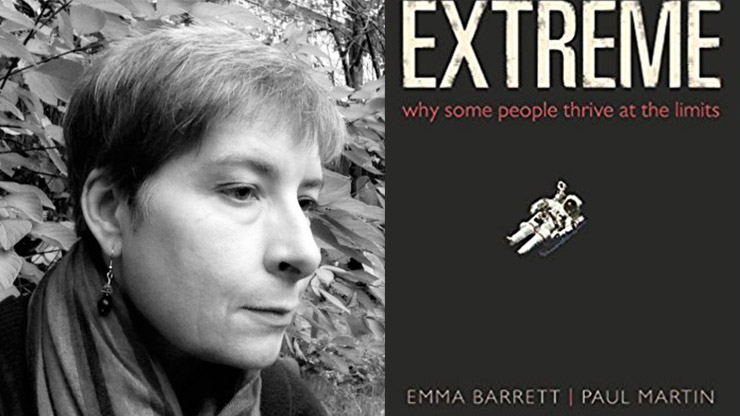 Will talk about: Why people thrive at the limits.
Bravest moment: Developing research with the Centre for Research and Evidence on Security Threats, to help policy makers, practitioners, and the public combat security threats.
Did you know?
 Have you ever watched an episode of Bear Grylls and was left wondering how on earth he survived? Emma's going to give us the break-down on 
how people survive and thrive in harsh conditions.
Andrew Clarke, Chief Marketing and Customer Officer, Mars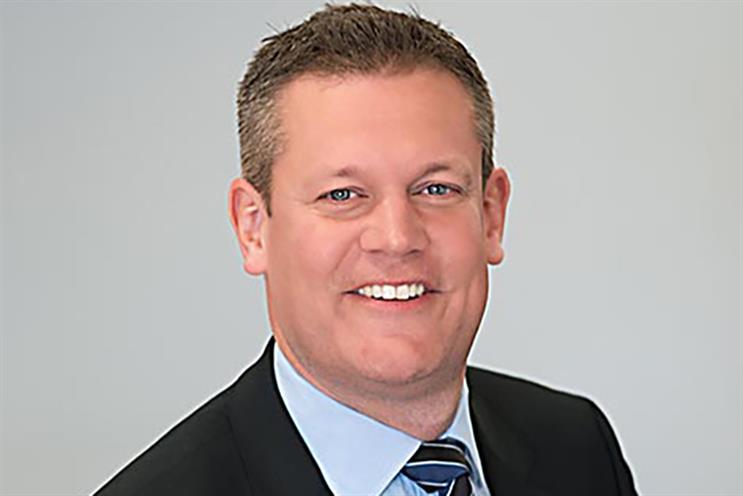 Will talk about: How brave decisions deliver value.
Bravest moment: 
Andrew has been the driving force behind reshaping Mars' approach to marketing and sales -
 including Maltesers inclusive 'looking on the light side of life' advert which was a hat-trick winner at our Excellence Awards.
Did you know? Andrew's role, which combines both sales and marketing, was newly created after he replaced CMO Bruce McColl.
Nishma Robb, head of Ads marketing, Google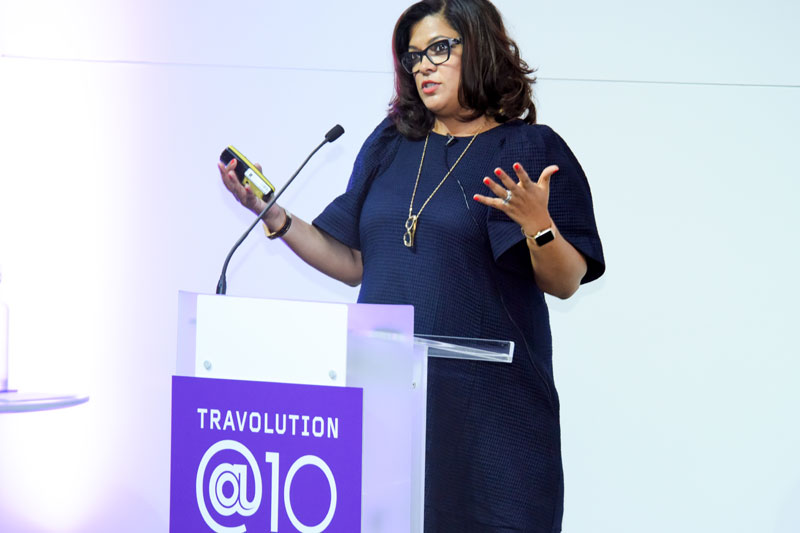 Will talk about: Passionate about inclusivity and empowerment of women.
Bravest moment: 
Her mission
 to inspire girls everywhere with opportunities for future careers in technology and to also shift the way women are represented in all advertising and media.
Did you know? 
Nishma is Chair of 
[email protected]
and was awarded Fellowship by the Society this year.
Syl Saller, CMO, Diageo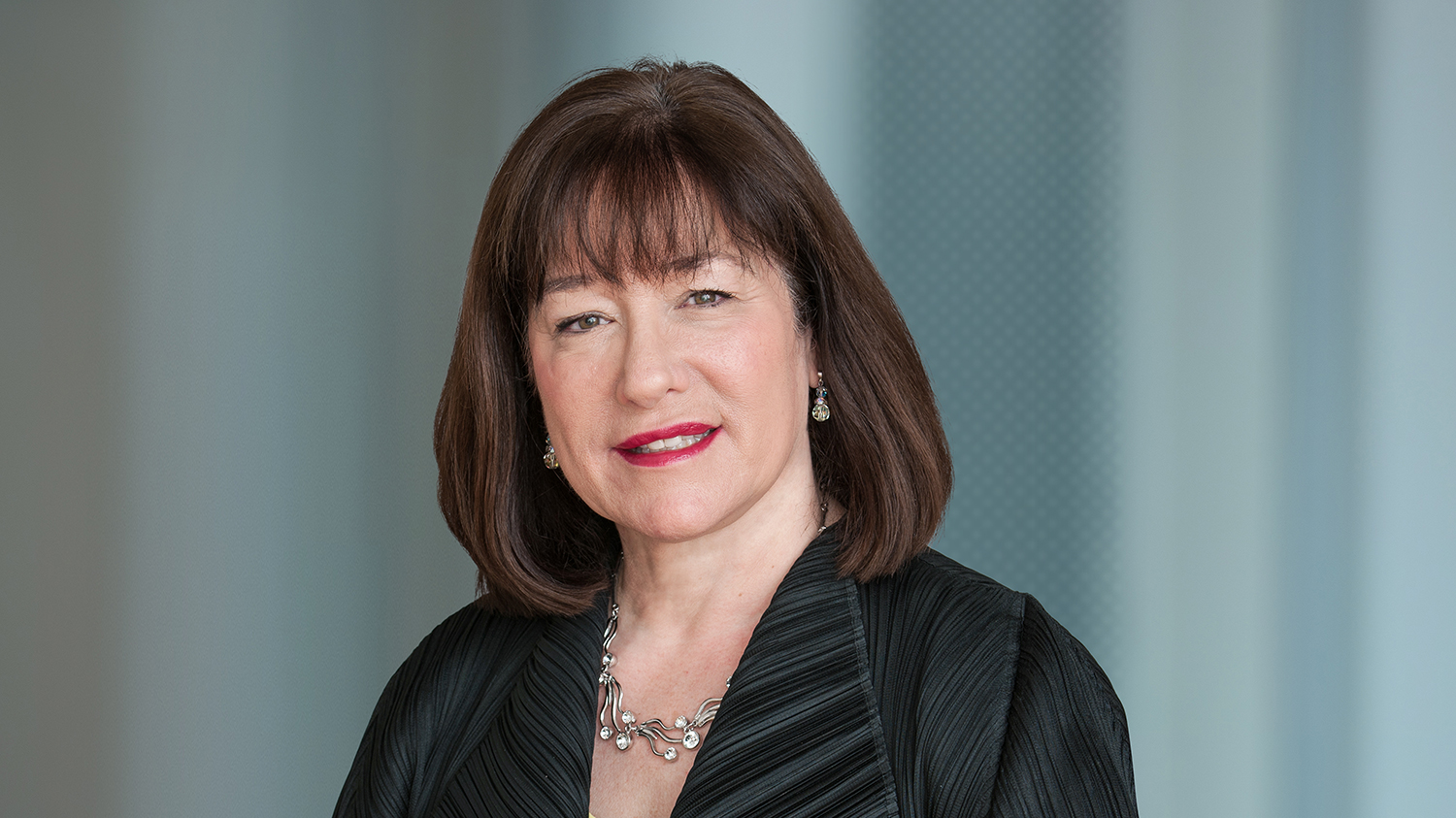 Will talk about: The relevance of bravery for our industry and our people, 
Bravest moment: Our president, Syl, manages a portfolio of over 400 brands at Diageo across 180 countries. She is a known champion of women in leadership positions and promotes female empowerment.
Did you know?  Syl will be hosting an Audience With... We can't wait to find out who her surprise guest is! We're also looking forward to asking her many questions during the 'how to be brave at work Q&A' session.
Will you be joining us? Let us know via Twitter or Instagram @TheMarketingSoc who your favourite speaker is using the hashtag #favebrave speaker.
Don't miss out on the Society's best event of the year. Tickets are selling fast, book yours now. 
---
By Orianna Rosa Royle, Digital Assistant at The Marketing Society.