It was with a wry smile this week that I spotted a LinkedIn alert for a new Brand Communications Manager at Sainsbury's.
Whilst sadly I'm not in the market for a job change, it made me wonder what awaits this new recruit in the wake of the recent Asda Sainsbury's merger announcement, if it goes ahead.
Whilst the competition regulator are no doubt still choking on their (own brand) cornflakes, you can't help but think that Sainsbury's will have pulled off an impressive coup here. A point not missed by the BBC who earlier this week caught Sainsbury's boss Mike Coupe cheerily humming 'we're in the money'. But the jubilation may be short-lived.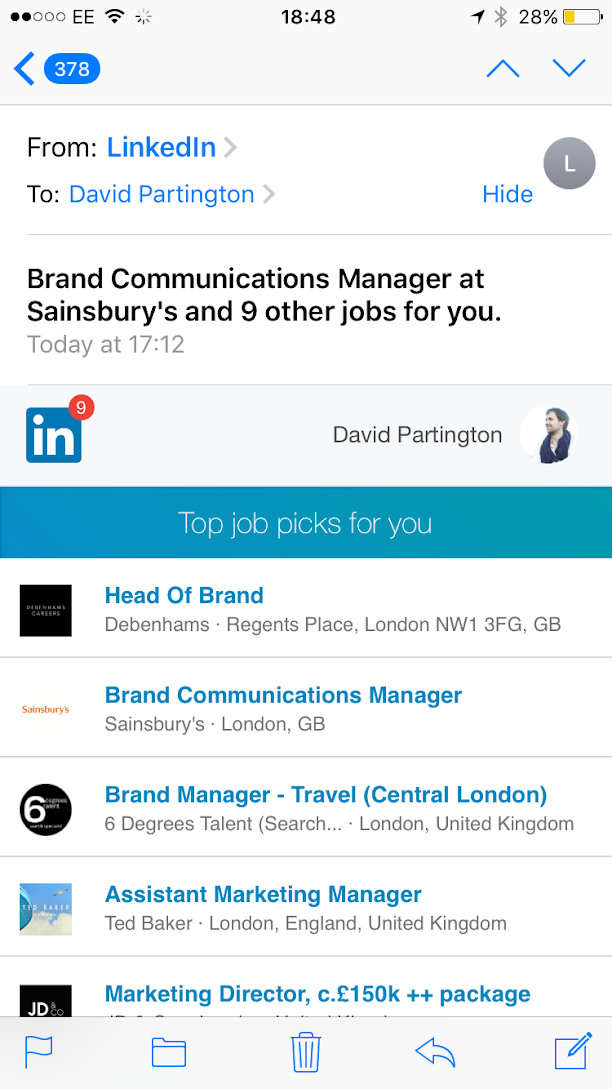 On the surface, it sounds like it would be business as usual with the two names fighting on, albeit with a bigger stick to beat down suppliers, and some optimistic promises that there would be no redundancies or store closures. A move that's being enthusiastically touted as good for customers, good for employees, and no doubt good for Asda's 'everyday low prices' promise. But what about Sainsbury's?
As a staple of the British high street, they have become as ubiquitous to UK shoppers as their Tu clothing range  – and equally as bland.
Whilst the likes of Tesco have spent the last few years reinvigorating 'every little helps' and Asda have reinforced their promise of 'everyday low prices', Sainsbury's appear to have lost their way with the current 'live well for less' message.
And in the fiercely competitive middle ground between the own brand discounters of Lidl and Aldi, and the premium end of Waitrose and M&S, it's hard to justify a brand that doesn't know what it stands for. But as a 'Sasda' mash-up has been dismissed it's now down to the cheery directors of Sainsbury's MegaCorp to pull these two brands apart.
This problem would be exasperated by the fact that (if the reports are correct) as many as 75 Asda Sainsbury's stores might be scrutinised by the competition regulators for being too closely situated. Regardless of their decision, it also doesn't make sense for them to cannibalise their own market, so distancing Sainsbury's from its stablemate may become a pressing necessity at a time when shareholders will be looking to see those elusive cost savings. A challenge that is no doubt waiting on the desk of their new Brand Communications Manager if the merger goes ahead.
We wish them luck.
---
By David Partington, associate director, Dragon Rouge
Enjoy this? Get more.
Our monthly newsletter, The Edit, curates the very best of our latest content including articles, podcasts, video.
Not a member yet?
Now it's time for you and your team to get involved. Get access to world-class events, exclusive publications, professional development, partner discounts and the chance to grow your network.