Speaking with Joe Wicks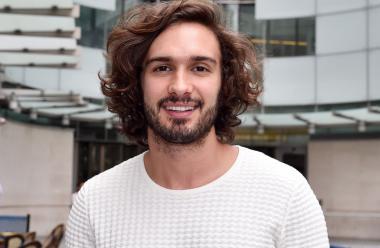 Sub Header:
Global Annual Conference: 2016 interview
Joe Wicks, the Body Coach speaks with Elen Lewis about working out on Bondi Beach and why the best social media content is both useful and entertaining.
What advice can you give about how to inspire people to take on a challenge?
Be consistent and don't give up. When I started posting my Lean In 15 videos no one was watching and my mates all thought I was mad, I was basically talking to myself. But my following slowly grew and it has helped me build a global business and get a six book deal.

You have a huge online following. What's the most important lesson you've learned about using social media that's relevant to brands?
Share something useful. People watch my Lean In 15 recipes on Instagram and actually go home and try them. And it's the same with my workouts on YouTube - it's content that people use everyday. If you can be useful and entertaining at the same time you're onto a winner. Also, you don't need to spend loads of money creating engaging content.

What do you think is the secret to your success?
Being passionate about my message and being consistent on social media.

What does the future look like for your business?
I want to inspire more people around the world to exercise and eat better. I'll keep putting out more content and finding new ways to grow my audience. I did a live HIIT workout on Bondi Beach recently and about 300 people turned up - I'd like to do more live events.

What does bold marketing leadership look like?
Not being afraid to experiment.

Can all brands succeed on social media?
Yes - if they put out good content that is useful to people.

What advice would you offer your 17-year-old self?
Set yourself big goals and believe in yourself. You can achieve incredible things if you follow your passion and work hard.

What book is on your bedside table?
Andre Agassi, Open

Tell us a secret
I was a Death Eater in the last Harry Potter film.
Joe Wicks is just one of the speakers at our Global Annual Conference [link] on November 17th alongside McDonald's global CMO, Silvia Lagnado, Nicola Mendelsohn, VP Facebook EMEA and NASA astronaut, Ed Lu.