I am a tri-athlete, am completely passionate about sports and am Brazilian & Carioca by my heart and soul! So, for me, the Olympic Games are something very special - like an emotional movie, one that lasts 15 days! Everything impresses me, from the colors and magic of the opening and closing ceremonies, the national anthems from each country, the never-heard-of countries with super-athletes, and of course, all of the sweaty victories! So with that, I quickly planned to work as a volunteer and bought several tickets to attend the games. But I found this unprecedented, giant event in Brazil, and even better in Rio de Janeiro, was noted and celebrated by few when Brazil was announced as a host. Despite Brazil's good performance in the Olympic Games, we are traditionally involved – mainly and almost purely – with soccer games (FIFA World Cup), and that's it.
An absence of feeling
Since the beginning of last year, a client of ours has tracked the interest of Brazilians in the Olympic Games, and with no surprise, we found people were feeling very neutral about them – and neutrality isn't an emotion at all, rather it's the absence of emotion. Maybe, I hoped, with the event approaching, interest and feeling would increase.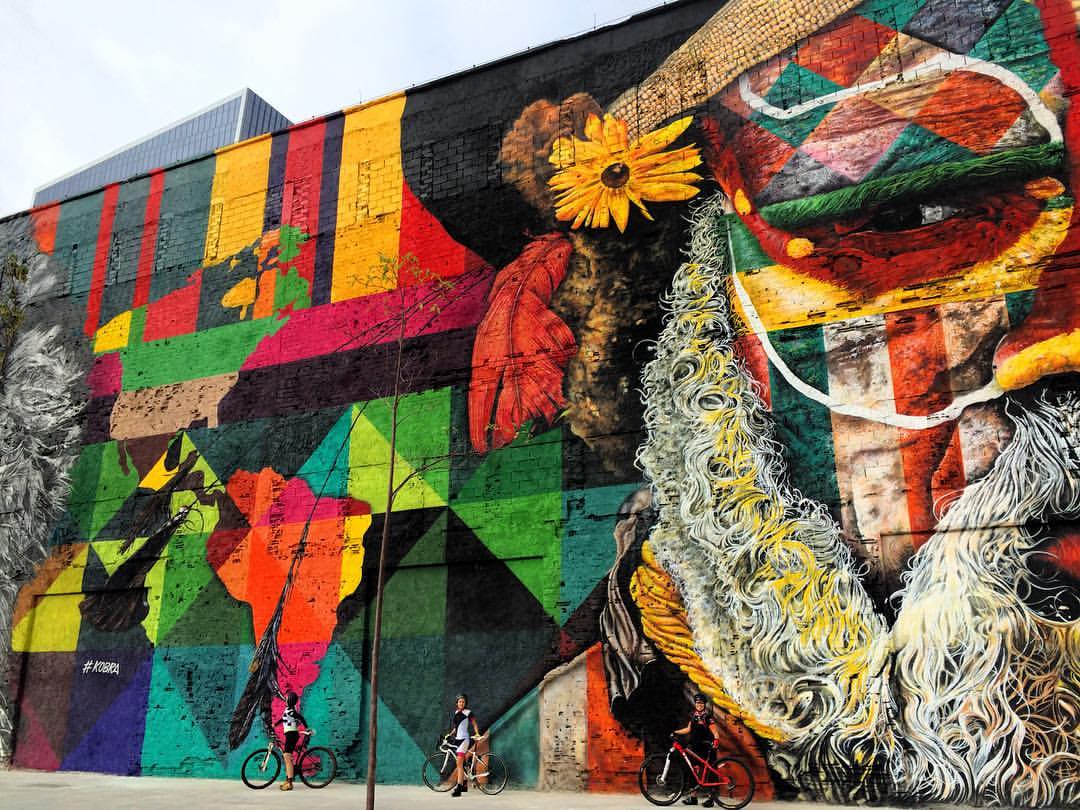 Up until the day of the opening ceremony feelings were "Just OK". Certainly, the very unstable political and economic scenario in Brazil negatively contributed to this "Just OK" feeling, but we faced similar anger during the preparation for FIFA World Cup, which ultimately turned into great happiness for Brazilians a couple of months before the actual start – it took us a little longer this time, but since the Games have begun our happiness for them has increased.
What does this mean to the brands advertising in Brazil?
Despite the country's neutral feeling before the Olympics, I have no doubt that globally, the brands that sponsor the Olympic Games will have their colossal return. That being said, being Brazilian, living in Rio and having brands from around the world advertising to us, I have a different perspective on their communications.
It's important to mention that the Olympics, with its global audience, provides one of the largest marketing platforms in the world, reaching billions of consumers, making it crucial for brands to bring their A-game to the advertising space. The high stakes and emotional event that the advertising surrounds allow brands to tap into the FAME, FEELING and FLUENCY factors that truly drive brand growth.
The most effective advertising successfully appeals to the three aspects of brand building: Fame, Feeling & Fluency. Fame helps a brand come readily to mind. Feeling helps people choose it. And Fluency helps people recognize and process a brand quickly.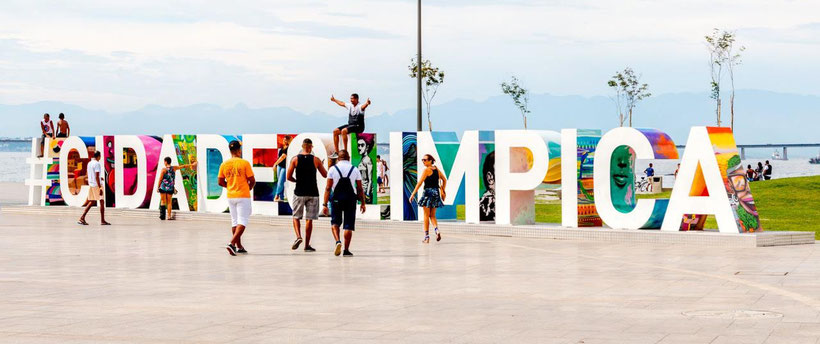 Brands usually associate themselves with these mega events to increase their Fame, improve their Feeling, and also add to their Fluency, but considering this (absence of) mood, what did some of these brands do regarding Brazilians consumers?
In times when citizens recognize that the government will not be able to manage all needs by itself, many different groups of people start to participate and create their own solutions. Wouldn't now be the time for brands to help COI to light the flame in Brazilian frozen hearts?
Most brands have aired beautiful, high production adverts - I am sure, at least for some, very impactful and powerful campaigns - around victory, strength, challenges and dreams. They "assumed" that the Olympics were already known and desired here in Brazil. But the challenge in creating positive, brand-building feeling with Brazilians goes beyond just the creativity of the communication pieces.
There are several other deep Universal Human Truths within the Olympics that go further than the games - strong enough to engage the triad "Consumers, Olympics & Brands": the beauty of the union of all people; when poorer countries have a chance to share the spotlight alongside the richest ones; when peace is part of the global agreement, and I could go on… There a few brands that used this approach.
At BrainJuicer we aren't just eager to see the athletes that will triumph at the Games – we tested different global pieces of Olympics communications, engaging consumers on how they felt about the ads, to see which brands won advertising gold. And our 5-Star winner used this approach, and used it well! McDonald's 'Amizade Vence' brought together children from all over the world and united them by one simple Brazilian greeting "Tudo bem?". The ad tapped into our Universal Human Truths, melted our frozen Brazilian hearts and created excitement for Brazil to welcome the world. To see the rest of our ranking of the best, most emotional 2016 Olympic adverts, check out http://feelmore.brainjuicer.com .
When it comes to the obstacles in Olympic advertising in Brazil, you may remember the risk and the uncertainties of the Brazilian government, but I would reply to you, once you have decided to take part in the game: no pain, no gain!
---
Célia Regina Satiko Nishio, Senior Client Director at BrainJuicer for LatAm, Tri-Athlete, completely passionate about sports, Brazilian & Carioca by heart and soul.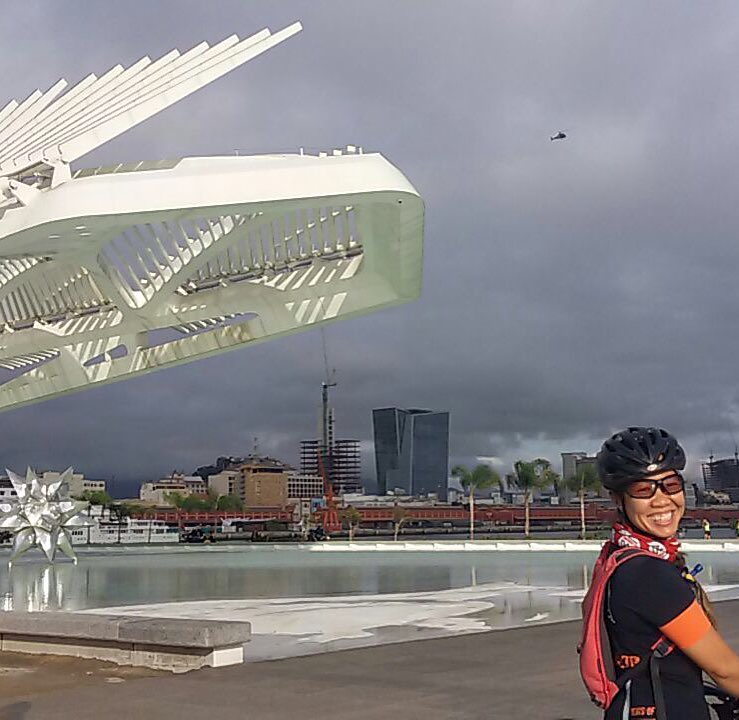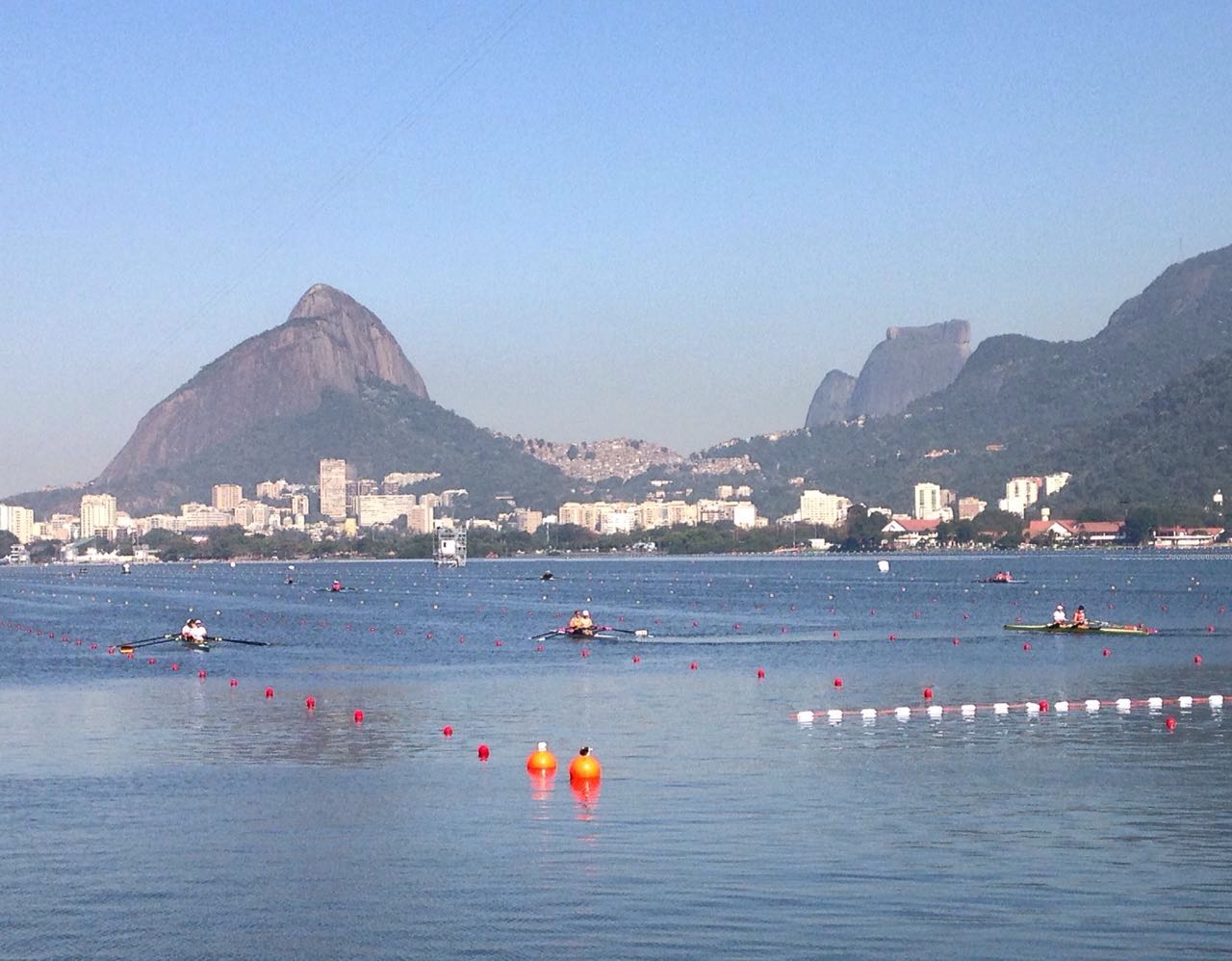 Photo Credits:
Biking in the Porto Maravilha, where the pyre Olympic will be placed (pic by Izabela Aroeira)
3 girls mountain biking in the Porto Maravilha in front of big Graffiti panel made for the Olympic Games by Kobra (Pic by Eduardo Gómez)
Photo of the lagoon add credits for Fernanda P. Bravo