Why Dyson's Giles Gordon is supporting the National Youth Ballet
Sub Header:
Many top marketers are donating their talent to a good cause through the Marketing for Good initiative - a collaboration between The Marketing Society and Pimp My Cause
We caught up with Giles Gordon, Director of Marketing for Dyson, to hear how his Marketing for Good experience with the National Youth Ballet went and why other members should get involved.
What inspired you to participate in Marketing for Good?
I've been in the world of marketing for over 15 years and have had the opportunity to work for some incredible brands like Mars, L'Oreal and most recently Dyson. I've accumulated experience in a mix of global, local and commercial roles and I felt it was time to give something back.
On top of my day job as Marketing Director for Dyson, I was keen to find a way to leverage my skills for a charitable organisation that could really do with support. In particular, I was keen to find an organisation that had the appetite and not necessarily the know-how to make a step-change in how its brand was viewed.
Why did you choose to work with the National Youth Ballet?
I have a very broad passion for the arts and attend many events both in London and abroad, however, I am by no means a ballet expert.
I was reassured that this was not required for the role and in fact, it was a very positive experience. I was excited to put my skills to work for a charitable organisation that exists to nurture young people aged 9-18 from all backgrounds to experience the power of performance.
There are several strands to the charity's work: Enabling young people to perform on world famous stages such as Sadler's Wells with the backing of critically acclaimed artistic directors and choreographers, Beyond Ballet nurtures young choreographic talent and our Outreach Programme works nationwide to educate on the positive health benefits of ballet alongside workshops which teach stagecraft, drama and production.
Starting in the role, I was blown away by what the organisation did with such limited resources. All of this, combined with the fact that I could see some clear areas of opportunity from a marketing perspective led me to join the Board as a non-exec.
What challenges were they facing?
The National Youth Ballet was led by an incredible founder, Jill Tookey for almost 30 years. She was the creative force behind the exceptional work the company did for all of that time. When she sadly passed away there was a realisation by those there at the time that a new, diverse Board of trustees should be created to drive the organisation into the next chapter of its future, I was fortunate to enter the organisation at this time.
One of Jill's many talents was her ability to enlist and engage financial support for the organisation. Without her, there was a need to highly professionalise the charity and ensure that from a marketing and fundraising perspective, it was fit for purpose to continue its strong work for the next 30 years.
One of the major challenges that they were facing was how to educate and explain the purpose of the brand to key target audiences in an engaging way.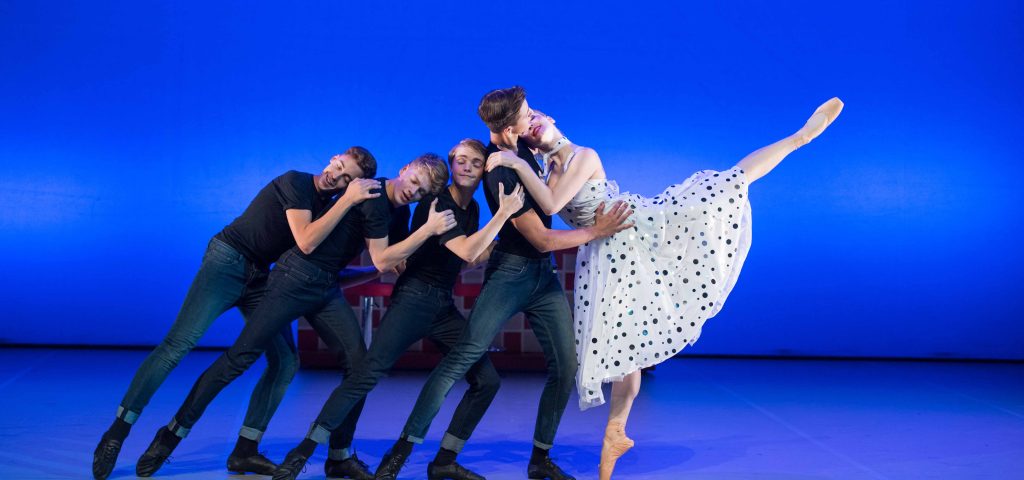 How were you able to help them address those challenges?
I'm privileged to work with a very talented Board and a small executive team at NYB. I identified that there was clearly work to do to identify exactly 'who' the target audiences were for the brand.
Being a charity, every single penny counts so it's even more important to crystallise the target.
Whilst marketers talk about ROI all the time, I can tell you it resonates even more for me now when I know that young peoples' expectations are at risk if we don't deliver!
Whats more, as a charity you have to think of a very important target group: The kind people who drive donations and revenue.
We have a very impressive list of patrons and alumni too, which for me means that we have to deliver a brand experience to a very high level.
Once the target audiences were identified, I knew it was important to create a brand purpose that was both authentic and importantly would resonate. Doing this piece of work with the team was incredibly rewarding.
At NYB it truly is the people that make the organisation and it was so fulfilling having the team be part of creating the purpose which will eventually be articulated through every touchpoint of the brand. Consistency of message was another area identified with an opportunity to improve. We are blessed with one of the finest Creative Directors in the industry who is on the executive team, it has been a pleasure partnering with her and the rest of the team, to bring to life the purpose and execution of the brand through a brand new web and social strategy.
How have you benefited from the experience?
My appreciation for what the charity sector does on such limited budgets makes me smile every time I hear in the professional world that "there isn't enough budget" for this or that!
Meanwhile, I have really managed to benefit from transferring insights from the corporate world to NYB but also vice versa which is fascinating.
Most of all, I've enjoyed seeing and feeling the passion of those who give up their time and resources to do something they really believe in. Seeing the look of delight on the faces of parents and children after something like our Annual Gala at Sadler's Wells is truly inspiring.
What would you say to other marketers considering getting involved with a good cause?
Just go for it.
It does take time and energy and that can be really difficult to manage if you have a full-time position but I can promise it is so worth it.
---
If you would like to find out more and see how you get involved, please get in touch. And you can browse more marketing for good content in our Clubhouse.