For his final post of 2014, he discusses the success of this year's Christmas offering from John Lewis. 
 
John Lewis' Monty the Penguin campaign landed at the top of our list of the
best Christmas marketing campaigns
this year – and probably much to no one's surprise.
Racking up 1.8m views on YouTube on its first day of release, John Lewis's much-anticipated festive offering tells the heart-warming story of a friendship between a boy and his toy penguin, Monty.
It has now amassed an astonishing 19m views.
And it wasn't just about the TV ad; building on the success of the tear-jerker, the retailer rolled out some Monty-themed experiential activity in-store. The Antarctic-themed spaces use innovative technology to tell the stories of the ad's characters – Sam, Monty and Mabel.  It featured 'Monty's Goggles' – technology created using Google Cardboard, a budget version of Oculus Rift that enables users to "step into Monty and Sam's world" by creating a 360 degree virtual world. An app version of the children's book 'Monty's Christmas Storybook', can be experienced when the goggles are worn.
John Lewis also partnered with tech giant Microsoft to launch Monty's Magical Toy Machine at its flagship store on Oxford Street. The Toy Machine scans toys that have been brought in by children and transforms them into life-like characters which move and dance on a screen.
So why was such a simple story about a lonely penguin so effective for getting everyone talking about John Lewis this Yuletide?
1. Continuity
Now that it's become such an institution, it's hard to believe that John Lewis's first Christmas ad was broadcast just six years ago in 2007. But ever since that fateful day, John Lewis' Christmas ads have very much become a Christmas tradition and institution. People are talking about John Lewis' ads in anticipation before they're even aired. 
2. Simplicity
After being bombarded so much with dazzling and desperate attempts by brands and advertisers to catch their attention, consumers are often moved and engaged by the more simple storytelling approaches that don't scream "buy this!" The Monty the Penguin campaign is the epitome of that.
Of course at the very heart of the campaign is the desire to sell products (see below), but to do it in a less obvious and indirect way is something that consumers really appreciate.
3. Emotive
The heart-wrenching story of Monty's desire to be loved won the hearts of many and secured many an emotional attachment to the John Lewis brand.
And as if that wasn't enough to warm our cockles this Christmas, John Lewis is supporting the work
WWF
is doing in Antarctica to help protect the home of Adélie penguins like Monty and Mabel. John Lewis shoppers are being encouraged to help by either purchasing Tom Odell's single, or by adopting an Adélie penguin with WWF.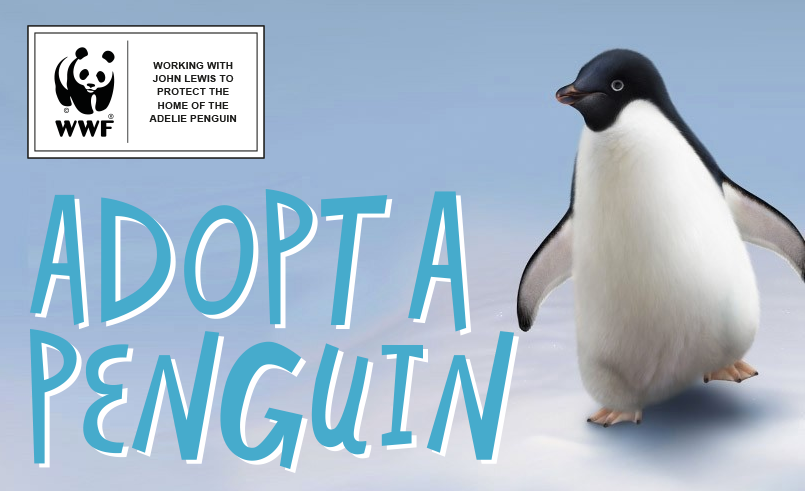 4. Word of mouth
Due to these very emotive components, the campaign has got the whole nation talking. I have lost count of how many times I have heard the question "Have you seen the John Lewis advert?" this festive period, haven't you? Gone are the times of the British stiff upper-lip – a good majority of the nation shed a tear over the John Lewis advert, and are not ashamed to share that with friends. 
5. Integrated: live, social and digital
Marketing campaigns really don't come as fully integrated as this. The live elements in store, such as the creative live technology that brings children's toys to life, truly bring the campaign to life in a magical way. Experiential was the perfect route for adding that extra magical touch to the campaign.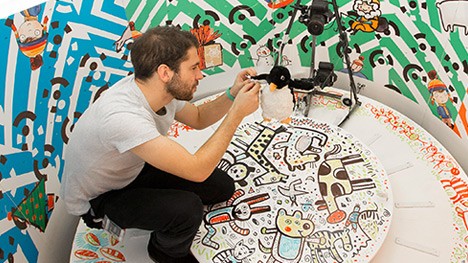 The globally trending hashtag #MontyThePenguin and the various social media accounts enhance the campaign; did you know you can follow
Monty
, his girlfriend
Mabel
, and catch up on all the goss about her ex-boyfriend Marvin on Twitter?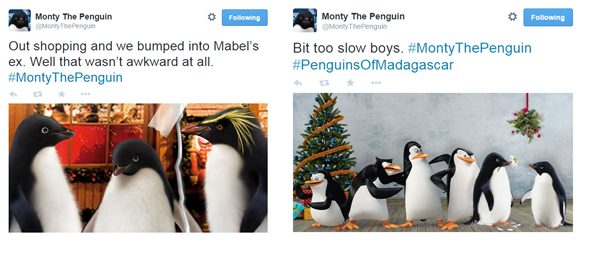 And kind-hearted Monty is even writing Christmas cards and posting them via Twitter: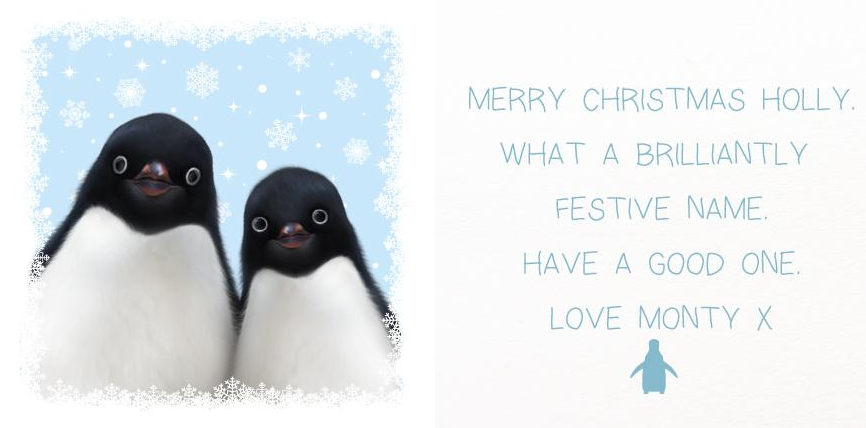 All run by the John Lewis team, the accounts are a great way of amusing and engaging with customers and they keep the story going further than just the TV advertisement.
If John Lewis didn't launch coinciding Monty product they would have missed a big trick. But as the retailer knows better than that, the nation's favourite penguin, Monty, has found himself at the centre of a commercial frenzy. You can buy almost anything Monty – apart from the toy itself which has alas sold out (despite costing a whopping £95!). There are however books, ties, onesies, slippers, home furnishings such as tablecloths and napkins available. Upon purchase, these goods will be popped into beautifully designed Monty-themed shopping bags that will be seen throughout the high street, to ensure Monty is the icon of Christmas 2014. And of course, you can purchase Tom Odell's soundtrack from the John Lewis website.
Woolly Hats off to John Lewis! However will they top this in 2015?
Read our top 5 Christmas Marketing campaigns from 2014
here
. 
---
Joss Davidge is managing partner of
BEcause
, an award winning brand experience agency which has been helping brands become more tried, tested and talked about for over 20 years.