Tony graduated from Lincoln College, Oxford with a degree in Ancient and Modern History and immediately put it to good use by joining Publicis and later the board of multi-awarded agency BMPDDB, where he was the Regional Account Director for Sony. 
Tony then joined Rainey Kelly Campbell Roalfe as Associate Director and later became RKCR/Y&R's Chief Operating Officer and then Deputy Chairman. As a central member of successive Agency management teams, he was responsible for all aspects of the Agency's development and mission, and helped the agency become the UK's highest-ranking creative agency in the Gunn report (#5 in the world) as well as winning several Gold Lions at Cannes and becoming agency of the year twice at IPA Effectiveness. 
In 2010, he was voted one of London's Top 10 Account Men by Campaign Magazine. 
Tony then decided to try something completely new and after a 72 hour visit to Manila agreed to join BBDO Guerrero as Chief Executive in June 2011, looking after clients as varied as Pepsi, Bayer, Johnson & Johnson and local favourite, Emperador, unusually the world's best selling brandy. Perhaps the single biggest success, though came from his partnership with creative leader, David Guerrero in winning the Department of Tourism account and producing the globally acclaimed "It's More Fun In The Philippines" campaign. 
Since then the Agency - though only 70 people - was acclaimed as the 3rd best Agency in Asia at Spikes Advertising Festival in 2013. In the same year, BBDO Guerrero became the first ever Philippines agency to enter the World Top 50 and was acclaimed by WARC in 2014 as one of the world's top 20 smartest agencies, winning their Asia Strategy Prize. BBDO Guerrero was also voted Campaign Asia's Creative Agency of the Year in 2014 and, in 2015, was voted the Philippine 4As Agency Of The Year for the second time in three years.  
Tony published a book about his early integration into life in Manila which coincided with the development of the "More Fun" tourism assignment. It is called, naturally enough, "Advertising. More Fun in The Philippines" and all of his royalties from the book went to Habitat for Humanity. Despite his description of the book as "3 hours of your life you'll never get back", it was nominated in 2015 for the Philippines National Book Award. 
After four very successful years and an equally short acclimatization visit, Tony moved in June 2015 to head up the new venture of BBDO Japan, in Tokyo – an agency designed to handle international brands and connect closely with the award-winning BBDO network.  
Here, his task was to create a new entity out of the remainder of Proximity Japan, DDB Japan and what remained of the international division of I&S BBDO. In under 18 months, the new Agency had doubled its revenue and profitability – with new businesses such as Emirates, Nicorette, Bacardi and Fitbit -but also importantly, started to develop a reputation for its work -already they have been acclaimed for their strategic work for Snickers and Hiroshima Prefecture's "Cat Street View", which won Gold at the Warc Asia Strategy Prize. 
And now after four years, Tony is delighted to be taking on the role of Chief Executive at BBDO Hong Kong. He had even visited there previously before being appointed this time. 
In his "limited" spare time, Tony plays bass, collects jukeboxes (plus the records to fill them) and keeps very strange hours in an effort to keep up with his beloved Newcastle United playing in the English Premier League. He bores people to death with his online music blog "Remasters Of The Universe" (onetonyharris.com) and still thinks his most unexpected achievement is being made Playboy Magazine's "Man Of The Month" - though mercifully, for all concerned, he kept his clothes on. 
---
---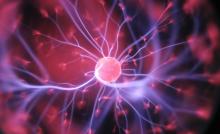 Is fostering a culture of creativity the responsibility of the CMO? Can legacy brands ever achieve the same level of