Andrew has over three decades of experience in the creation, development and implementation of design and branding programmes for a wide variety of major clients worldwide.
Andrew studied at Edinburgh College of Art, graduating in 1985 with an honours degree in Art and Design. Andrew immediately moved to London and worked with several multi-disciplinary design agencies before joining the world's largest global design consultancy Landor Associates in 1987, where he spent ten years working in their London and Hong Kong offices. Andrew worked internationally with clients such as Shell, Cathay Pacific, British Airways, Caltex Petroleum and Eurotunnel. In 1997, whilst still based in London, Andrew set up his own design agency Glidden Design & Brand Communications. 22 years later, now based in Edinburgh, the agency is still going strong. Andrew recently completed a year-long personal sketching project in his lunchtimes that ended up with an exhibition of his work that generated over £7,000 in profits, which he donated in its entirety to Alzheimer's Research UK.
---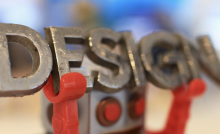 What has been your agency's best work in the last year?
Ah, such an impossible one to answer –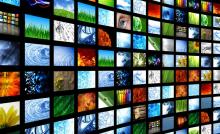 Our Industry Insights programme is designed to provide Marketing Society Scotland members with an opportunity to gain insights into different