#1 ranked blind judo fighter, Team USA
Anthony started judo training in January 2017 to fulfill his dream of representing the United States at the 2020 Tokyo Paralympic Games. His judo training consists of at least five workouts per week at the Shore Thing in Lakewood, New Jersey and at Oishi Judo and The New York Athletic Club in New York City. He is currently ranked the number one -73kg Paralympic Judo athlete in the United States.
In 2012, the documentary film maker Christopher Suchorsky began interviewing and filming Anthony's wrestling journey and life story. This film ultimately became know as "A Shot in the Dark". The film was released on Christmas Day 2018 and is now available for rent or purchase on Amazon Prime.
Anthony is an accomplished guitar player and motivational speaker. He supports himself by playing music at various dinner clubs and at select social engagements and by speaking engagements through the country. In his spare time he enjoys reading, music and the outdoors.
Major Judo Awards:
2018: USA Judo National Championships for Blind & Visually Impaired - Gold
2018: International Grand Prix Infraero - Bronze
2018: German Open for the Blind & Visually Impaired - Bronze
2017: USA Judo President's Cup - Gold
---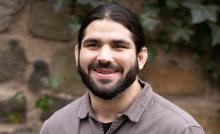 We caught up with New York Bravest Conference speaker Anthony Ferraro.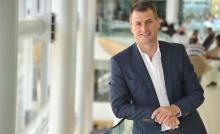 We return to New York for the third year, and our bravest conference yet