According to Dale Carnegie, 'Inaction breeds doubt and fear. Action breeds confidence and courage.'

Action is exactly what is needed by brands, and the raft of agencies that support them, to address inequalities and injustice when it comes to creative black talent. There's been words - we've read the articles and the pledges. There's been some 'internally focused' action - we've heard about the promised funding for much needed diversity and inclusion programmes (which if you ask me, should have been happening a long time ago!) But, forgive me if I'm wrong, we'd been hard pressed to find any actual external action. And this is from an industry that invests millions, if not billions, solving business and marketing problems with action.
If racism within our industry isn't a big enough problem for brands to step up and activate, what is?
Purpose has been the marketing buzzword for the past few years. But the performative statements and virtue signalling that have followed are no longer an option. Brands continue to post messages of solidarity with black people, but that's not enough. It lacks authenticity. Their platforms, with the ability to command attention and drive real change, hold power. It's a power that has a purpose. And that can, and should, be used for good.
I'm not one to sit on my hands - neither is the team here at Livity. We believe in action and driving tangible social impact. So, after various Zoom calls, WhatsApp discussions with my team and clients, the idea of the #BrandShareTheMic initiative was born. Inspired by Luvvie Ajayi Jones's #ShareTheMicNow initiative in the US, we wanted to continue the cry out for action here in the UK - by calling on UK brands to support black talent that's quite simply being ignored and underrepresented across the industry in all sectors.
At the heart of this initiative is community action. The intention of this initiative was to provide a platform for brands and agencies to showcase the spectrum of standout black talent by magnifying their voices. Those whose talent will create inspiration, ideas and understanding for their communities. But, let's be clear, not for one moment did we/ or do we believe that this is the deepest single action that they could take towards racial injustice; that it is the most profound, or the longest lasting. It is a simple idea - which saw young black creatives and activists take over thirteen household brand names' Instagram accounts, developing creative ideas that would help them programme the content for one day (Friday, 3rd July).
The response from brands was outstanding - Bloom & Wild, CoppaFeel!, Depop, Freeda Media, Living Proof hair care, Murad skincare, Rankin, REN Clean Skincare, Spotify, TALA, Universal Music UK I Globe and Vita Coco all signed up to take action. These brands came together because they understood that their platforms hold power – and with it, the ability to effect real change. Rankin was the first to put his hat in the ring, because like the other brands he realised there was nothing to lose, and actually a lot to gain. He's already committed to championing young black voices as long term.
We are not expecting those brands joining the coalition to have their houses in order, because, to be frank, every brand's - and agency's - house needs some work. But for those involved it has stimulated positive conversations around other actions and changes they want to make. It is definitely the first of many actions a brand can take to work towards serving and representing the black community authentically. And that collective and consistent action is what will lead towards the greatest change.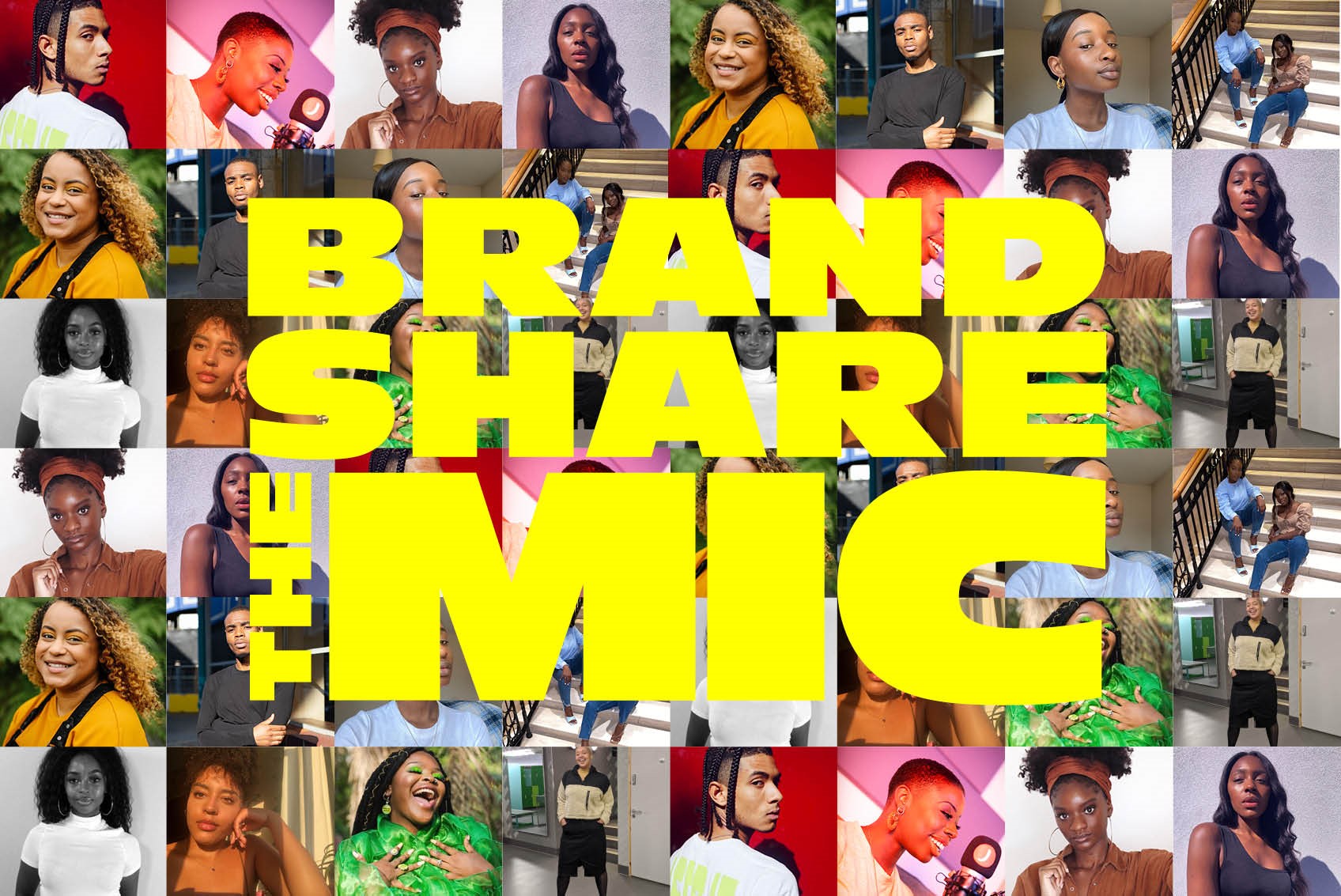 The young Black creators, and the social communities they were talking to during the first activation, had a profoundly positive experience. An impressively wide-ranging approach to content creation was taken by the voices and talent involved. Together, they drove strong performance across the channels, reaching more than a million people and achieving an average engagement rate of over 9 per cent. Some even created content that outperformed anything else their partnered brand channel has created so far in 2020.
For example, Callum Macolm-Kelly (@cmkellz_) used Instagram Live to document a live photoshoot, and also put the legendary photographer Rankin, whose account he was taking over, through his paces in a live interview. Then there was Eki Igbinoba (@eigbinoba) and her podcast Diaspora Darlings who took over Universal Music's Globe division to shine a light on other Black creators and Black-owned brands that are worthy of more attention.
And let's not forget the simply amazing Georgia Dodsworth (@selfcarequeen_) who used her own body and experiences to document the lack of diversity in public health messages around breast cancer on the Coppafeel! channel.
Other creators pivoted the brand's existing formats to speak more to issues around racial equality and justice. This included, Rahma Raye (@rahmaraye) and her Public Ambition team who used Freeda Media's 'Never have I ever' game to explore the topic of micro-aggressions.
We were also excited to hear from other brands, in many more categories, that wanted to play a part but couldn't make the deadline to participate on 3rd July. The second activation will go live on Friday, 7th August - it's an even bigger coalition! If you are a brand and agency yet to get involved, ask yourself what exactly are you waiting for?
---
Brands and agencies can find out how to get involved in the second coalition of #BrandShareTheMic by emailing [email protected]