David started his career as a History teacher in an 11-18 comprehensive in East Sussex.
Tempted to see life outside the classroom, he became a qualitative researcher in London, specialising in social issue and creative development research. He became a Board Director at The Strategic Research Group.
David moved to Edinburgh to be the joint MD at Scott Porter Research, often working with Leith and their clients. In January 1995 he became Leith's Planning Director, working on IRN-BRU and Tennent's. Since then, he has led the planning on a wide range of major clients including Standard Life, Carling, Coors Light, RBS, and The Scottish Government.
A Marketing Society Fellow, David has over 30 Marketing Society, IPA and APG awards. He won the inaugural Marketing Society Agency Star award in 2010.
---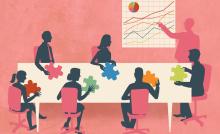 We caught up with David Amers ahead of him hosting Future Leaders on Tuesday 17 May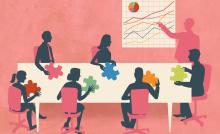 Our Future Leaders programme of events have been developed over recent years to provide insights and inspiration for Future Leader