As someone who advises Marketing and other leaders on how to be even more effective, it was clear to me that Carolyn is someone who leaves little room for improvement.
What an inspiring evening we were given on Thursday 17 November when Dame Carolyn McCall joined Craig Inglis for this standing-room-only Annual Lecture in Shaftesbury Avenue's Century Club.
After learning about her enviable career – leading Guardian Media Group, Easyjet, now CEO of ITV since 2018 and leading a few other household names in between – we were struck by her honesty, humanity and humility. It's not often a British citizen is awarded France's Legion d'Honneur in recognition of her contributions to the country's economy but then again, she's a true internationalist having been born in Bangalore and educated there and in Singapore.
Carolyn told us about her upbringing and the advice she was given by her own single-parent mother, who instilled in the young Carolyn the importance of earning your own money and being independent. Starting life as a teacher, she realised this was not going to be a viable, long-term career given how many of her more experienced colleagues were being replaced with younger, less expensive academics. So having decided to leave teaching, she applied to work for The Guardian and landed the job as a researcher to support their Advertising, Marketing and Sales teams. Key to her success in that and all her roles is to really enjoy what you do and be an optimist.
Looking back on her career, pivotal moments included launching Wired magazine and Guardian Unlimited (now Guardian Online) which in the early days of "digital" taught her about people, management and leadership which she credits for her success at Easyjet.
And despite Easyjet being so different from Guardian Media Group, Carolyn was able to shift in such a hard culture where not everyone wanted to be "customer-centric" combined with Stelios' active interest in the business. With no aviation or PLC experience and being a woman in 2010, it was definitely hard yards and thankfully the culture is changing.
Her success is also down to pivotal people such as her Chair while at GMG, Paul Myners. Mercurial and scary to a lot of people, he was key to Carolyn getting her corporate skills. Mervyn Davies, who was on the Tesco board with her, also put himself forward to be her mentor which was crucial to challenging her thinking more broadly about her career. Gail Rebuck, another key figure, was also a supportive leader shaping her.
Carolyn also shared her advice on coping with intense scrutiny as a corporate leader:
"You just have to ignore it. You can try to mitigate it and the scrutiny comes with the territory." While there are moments when you feel under pressure, "you have to see it as part of your job and it's really not personal. It comes with the job."
So there was much to take away from hearing about Dame Carolyn's leadership journey: be optimistic, be yourself, and take up the offers of help from the unexpected mentors who offer it.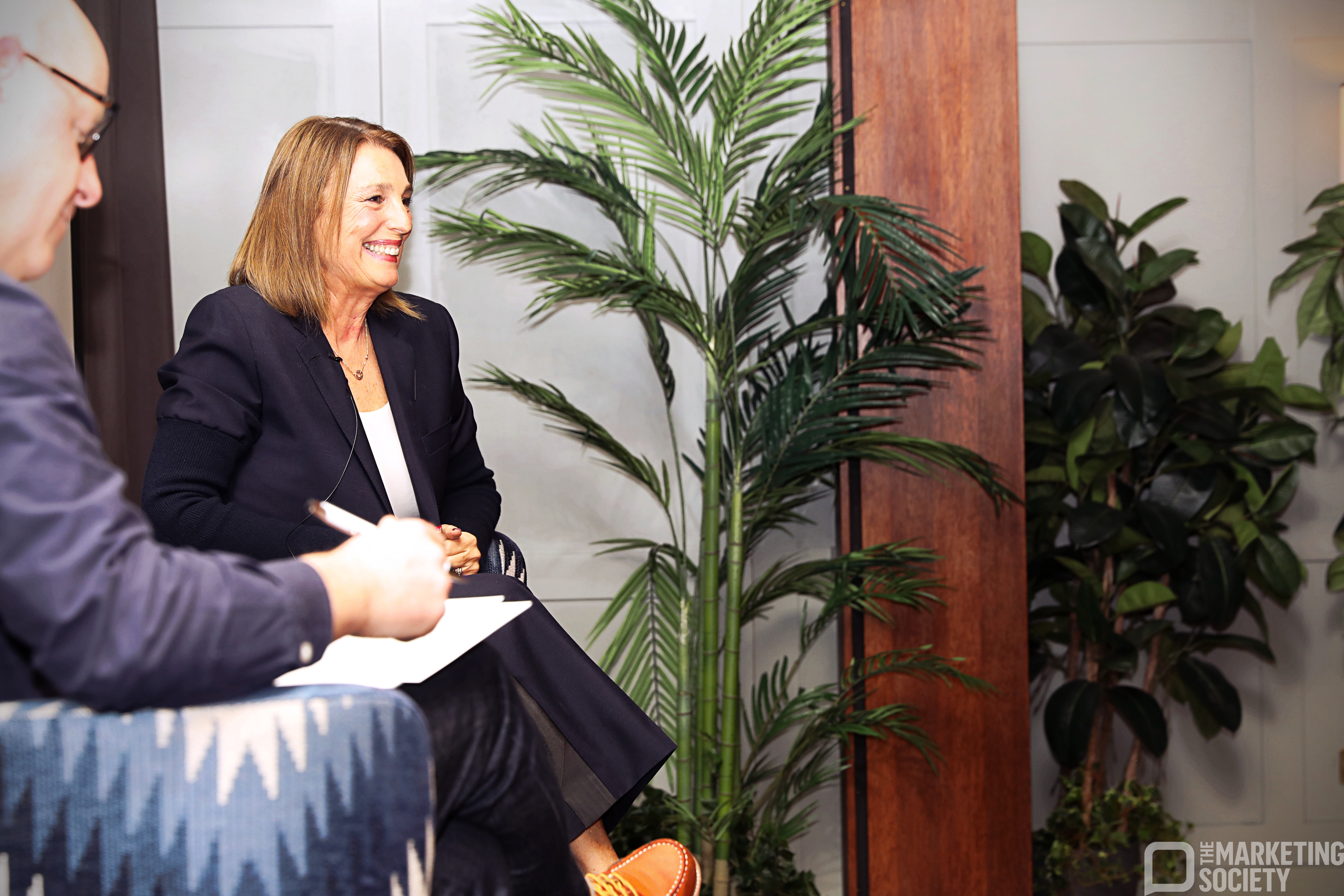 Enjoy this? Get more.
Our monthly newsletter, The Edit, curates the very best of our latest content including articles, podcasts, video.
Not a member yet?
Now it's time for you and your team to get involved. Get access to world-class events, exclusive publications, professional development, partner discounts and the chance to grow your network.