"Honest Conversations is about creating a confidential and safe space to explore your purpose, design your future vision, raise self-awareness and build the confidence to be the best of you".
Lorna Reid is a 'Master Level' Executive Coach, working globally with senior leaders to help build their capacity to lead with confidence, purpose, to inspire and engage.
Originally, from a strategic brand-marketing background, Lorna has been working in coaching for 20 years. She helps clients achieve their goals: leadership behaviours, coaching/mentoring skills, emotional intelligence, resilience, confidence, impact, career pivots, succession planning and winning teams.
She works holistically with the 'whole person', with a belief in empowering the potential of individuals, to build on their strengths, to live mindfully and succeed - at work and at home.
Her blended approach is underpinned with positive psychology, counselling skills, and marketing. She has worked with leading experts in the field and has developed her skills working with world-renowned clinical psychologist and author Ros Taylor. As well as a coach she also teaches others to coach and is a Quality Assessor for the Institute of Leadership and Management.
Lorna's work globally has shown her that the future of successful organisations means honoring the potential of individuals and building inclusive teams, where all voices are heard. Leading with purpose starts with real listening: the heart of human connection.
Life Outside Honest Conversations
An acclaimed singer and songwriter in the jazz-blues-roots genres, Lorna has performed at the Edinburgh Jazz and Blues Festival, leading London music venues and represented Scotland at the Rochester NY International Jazz Festival to showcase her Falling Like Dew album – a self-penned album. Lorna loves to bring her creativity to work and believes in being our authentic self.
---
Join Lorna at Inspiring Minds on 22 September.
---
http://www.honest-conversations.co.uk
---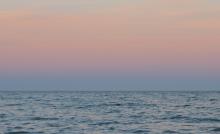 Leading with purpose, especially while navigating so much uncertainty and change as we have over the past year or so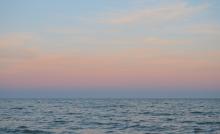 Join us on 22 September from 11am - 12pm for Inspiring Minds: Leading with Purpose with Rupen Desai, Global Chief