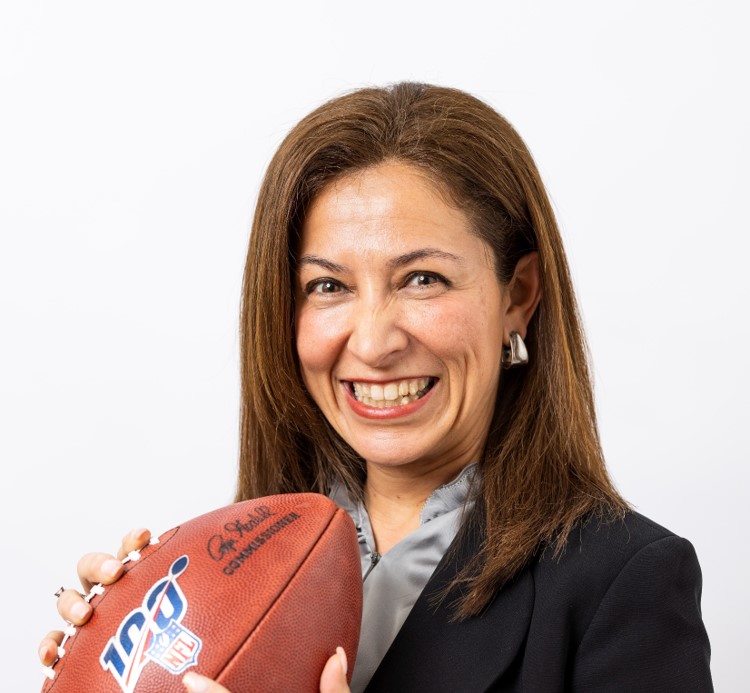 Sr. Vice President – Global Brand and Consumer Marketing
Marissa Solis is a magnetic business leader with over 25 years of marketing management, communications and sales experience in both the U.S. and Latin American markets. Currently, Marissa leads all global brand and marketing initiatives for the National Football League including both traditional and digital media, in-stadium marketing, and social justice initiatives.
A graduate of Georgetown University with a B.S. in International Economics and the University of Texas at Austin with an M.A. in Public Policy, she began her career in brand management at Procter & Gamble Latin America where she led marketing for brands like Ariel, Downy, and Pampers in Central America and the Caribbean.
Marissa spent a few years at Deloitte Consulting as a management consultant leading change initiatives and communication consulting for Public Sector clients and also spent time as a political consultant, contributing to the communication strategies of key campaigns in Texas and Mexico before taking a role in marketing at Pepsico's Frito Lay North America Division in 2003. During her 18-year tenure at Pepsico, Marissa led numerous brand marketing initiatives and national campaigns and held roles in shopper marketing and sales for key PepsiCo retail customers like Walmart, Target, and Costco. She led Culinary Innovation and Marketing for Pepsico's Food Service division where she launched a new line of Frozen Snacks for the company that sold over $100MM. Ad Age recognized Marissa as a trailblazer in the She Runs It! awards for creating the new line of branded frozen snacks. In 2017, Marissa led the creation of a cross functional Hispanic Business Unit – the first of its kind - winning Industry Recognition for work to engage Latinos in key brand initiatives. She went on to lead marketing for brands at Frito Lay North America, including the coveted relationship with the NFL, and won several Reggies, Sports Clios, and a Grand Prix Cannes Lion for her work on Cheetos, Doritos and Tostitos brands. In 2021 Marissa was recognized by Adweek as one of the Most Powerful Women in Sports for elevating the football watching occasion with the NFL and Frito Lay partnership.
Marissa serves on the Board of Directors of Consolidated Communications, a leading broadband and business communications provider serving wireless and wireline customers across rural and metro communities. She also serves as a board member on the North Texas Chapter of the Make a Wish Foundation and The Melville Family Foundation, an organization dedicated to improving the lives of minority children in Dallas. She has a third degree black belt in Tae Kwon Do and resides in McKinney, Texas with her husband Juan and 16-year-old daughter Gabriela.
---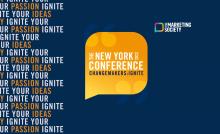 After two years we are delighted to be relaunching our New York Conference 2022.