Over the past 25 years I have worked with a range of strong, successful global brands, from famous sports brands such as Nike and adidas to pet food giant Pedigree, from skin care experts at Unilever to the investment business of Standard Life, and laterally the world of whisky, as part of The Macallan Brand team at Edrington. While the categories are diverse, these premium brands all set global cultural agendas and deliver personal experiences for existing and new customers. The brands that I have worked with all listen to, and build relationships with, those individuals that influence and drive brand recommendation which ultimately deliver competitive advantage and business growth.
My work, both agency and client side, has focused on brands and their reinventions, managing this both internally and externally, from strategic repositioning through to successful implementations and the delivery of robust and measurable marketing programmes.
I have worked in central global teams and supported in-market implementation, but have also worked in-market, achieving the balance of adhering to a global strategy but with the local nuanced delivery of marketing and communication plans.
With 17 years of in-market Global experience, working in Amsterdam, USA, Tokyo and Melbourne, I returned to my native Scotland 10 years ago, to continue my International career, closer to home.
---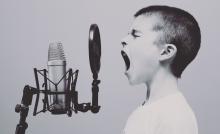 This was one of the most interesting, honest and inspiring talks hosted by The Marketing Society that I have ever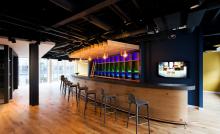 The Future leader's events are an opportunity to soak up words of wisdom from some of Scotland's most accomplished marketing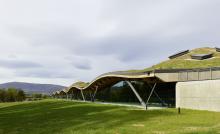 The programme includes a series of lunchtime sessions with senior Business Leader members and Fellows of the Marketing Society including