Chief Marketing Officer, NTT
Ruth is Chief Marketing Officer for NTT. Responsible for leading NTT's marketing function, she is accountable for marketing strategies and policies in order to ensure global brand position and product strategies to support NTT's business ambitions.
Ruth was previously Dimension Data Group Executive for Marketing. Prior to joining Dimension Data in 2015, Ruth was Chief Marketing Officer Asia, Middle East and Af-rica for BT, based in Hong Kong.
Ruth holds a Master of Human Sciences from Oxford University, and a Chartered In-stitute of Marketing (CIM) diploma. She's an active member and Fellow of the Mar-keting Society and was the Founding Chair of the Society in Asia in 2013.
Ruth is based in London, travels extensively, and in her spare time enjoys being out-side, running, and hiking in the hills with her husband and pet dog.
---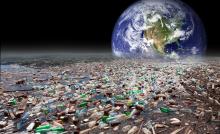 Exclusive insights from the brains behind three of the campaigns that won the top prizes at our 2019 Brave Awards.