Scott Young is the CEO of the BVA Nudge Unit – UK and a Senior Vice President of the BVA Group.  He assumed these roles after 20 years leading PRS (Perception Research Services) and later PRS IN VIVO, a Top-25 global shopper insights agency serving clients such as Unilever, Colgate and Pfizer, among many others.
Scott is the author of two books – Winning at Retail and Starting with the Shopper – and he frequently speaks at Insights, Marketing and Design industry events and guest lectures at MBA programs (including Wharton, Northwestern and Notre Dame).
Scott is passionate about finding "win-win-win" opportunities (that benefit companies, consumers and society) – and in applying behavioral science to help individuals and organizations make better decisions and adopt healthier, more sustainable habits.
Scott is a graduate of Duke University and the Kellogg School at Northwestern.  He lives in London with his wife, son and a very big Bernese Mountain dog – and misses his daughter, who is at university in the U.S!
---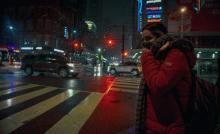 At the outset of the COVID-19 crisis, most organisations needed to focus on their immediate survival.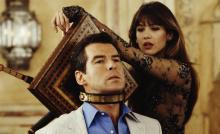 As marketers and insights professionals, we are firmly grounded in the art of persuasion.  We've been trained to think in