Despite working in branding, it'll come as no surprise to anyone when I say I'm not a big fan of brands. In 2016, to say you 'like' brands is like saying you like to smash the workers under the boots of capitalism while polishing your diamond shoes.
But also as a human being, living in the actual world, I am of course not immune to the dark arts of marketing. I buy brands, I buy into brands, and I buy own brand products at Lidl and decant them into utilitarian glass jars that I bought at Labour & Wait.
Because, as everyone does, I publicly present a slightly skewed version of myself, and that person doesn't buy ready meals from Tesco Metro on the way home from work, that person browses farmers' markets at the weekend and supports small, local, authentic, artisan craftspeople.
So as I was pondering what this unauthentic Pinterest version of me thinks about brands, I surveyed my kitchen, and there, among the carefully curated vintage ceramic pots and glass jars, one branded product remained on the counter, it had made it through my purge of labels – a bottle of East London Liquor Company gin. So why had this one made the cut?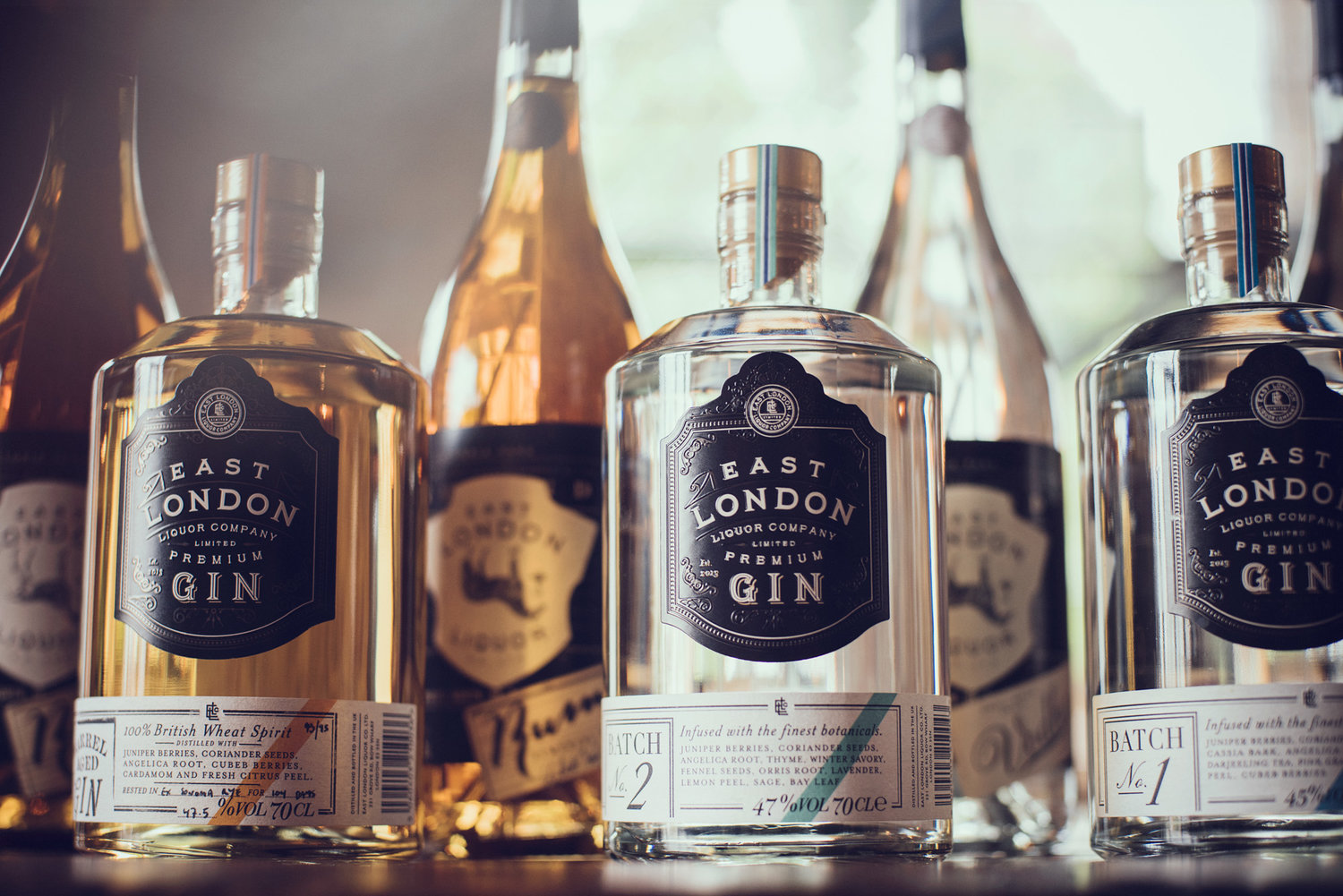 Local brands for local people
If there's a marketing buzzword we've noticed over the last couple of years, alongside craft, purpose, disruption and the like, it's local. 'How do we be locally relevant?' the big global brands ask. But local, like small, or cool, or luxury is a relative term. And we pick and choose its meaning and importance depending on the category and our own particular point of view.

For example:
    Half Cock Gin is a small, local gin brand. It's made by two gin enthusiasts, distilling around 20 bottles a year, about twenty paces from where I'm currently sitting.
    East London Liquor Co. is a small, local gin brand. It's made by a team of 18 people in a distillery in Bow, 2 miles from my house.
    Sipsmith is a small, local gin brand. It's made in three stills in a 'micro-distillery' in London, 14 miles away.
So with these three small, local brands we can all choose the one that appeals to us best – I go for the East London gin because their size hits the magic level of respectability of that and means I trust the product wasn't made in a dirty bathtub and that I won't go blind if I drink it (although to be fair Half Cock is made in a beautiful copper still and is super delicious and you should try it if you're lucky enough to get hold of some). Whereas Sipsmith, although handcrafted and brilliant quality, is made in West London and you can get it in supermarkets, so my personal 'small and local' barometer it tips them over the edge into the dreaded world of 'mainstream'.

It's a tricky balancing act, and one that 'craft' brands like ELLC need to get right as they grow and potentially lose appeal to the consumers who are drawn to their 'local' independent credentials, but perhaps one that is less important to brands like Sipsmith who have their eyes on a broader target and the global market (and who sold to Beam Suntory to help with this just last month). After all, this isn't the 'small and niche' project or the 'artisan craft' project, it's The Challenger Project. And challengers have ambitions to grow and have impact greater than their size and means. So, how relevant is this obsession with 'local' to challengers, and how can we have the best of both worlds?
Locally Relevant
The first question to ask yourself is this…

 "How important is it to me and my target customers that my product is manufactured locally to them or that my service is locally relevant?" If the answer is – not really - then you may go, these aren't the branding tips you are looking for, maybe check this article out instead…

Which leads us to…
Don't Bulls*#t
I love Shinola, I think they are a great company and are one of my top challenger brands at the moment (see, I do like brands really).  However if you make your offer so intrinsically about place, specifically 'Made In Detroit' – when it transpires that your watches are actually 'Built in Detroit using Swiss and imported parts' – it makes for an FTC ruling, a much less snappy tagline, and erodes a hefty chunk of that hard-earned consumer trust. I'm sure they'll be ok – after all the watch parts are Swiss, with all the cachet that adds to the product quality, but it serves as a warning – if you say you're locally made, people will certainly find out if you aren't.

So what if you not historically 'local'…
Make the right friends
Partnerships partnerships partnerships. Yes, we're banging on about partnerships again, but for a challenger, the right partnership is the stuff of gold.  Need a bit of local knowhow in a new town? You just need to make some friends.

The Ace Hotel are the kings of this strategy. When launching a hotel in a new location they spend a huge amount of time and energy finding existing local, well respected, small brands and then they give them retail space and exposure - for example at the east London outpost, you can visit florist Hattie Fox's That Flower Shop, get a kombucha fix at East London Juice Co. and pick up some vinyl at Sister Ray. The carefully curated neighbourhood of brands demonstrates that they not only understand and add to the existing area, but they belong there.
Make it specific and interesting
It's one thing to tell people where your product is made. We can all say that, and some brands will have more aspirational geographies than others.  But what about if you went further than leveraging London or New York?  What if we were actually truthful about being made in Staten Island or Slough?  How could a much more specific location add richness to your brand beyond provenance?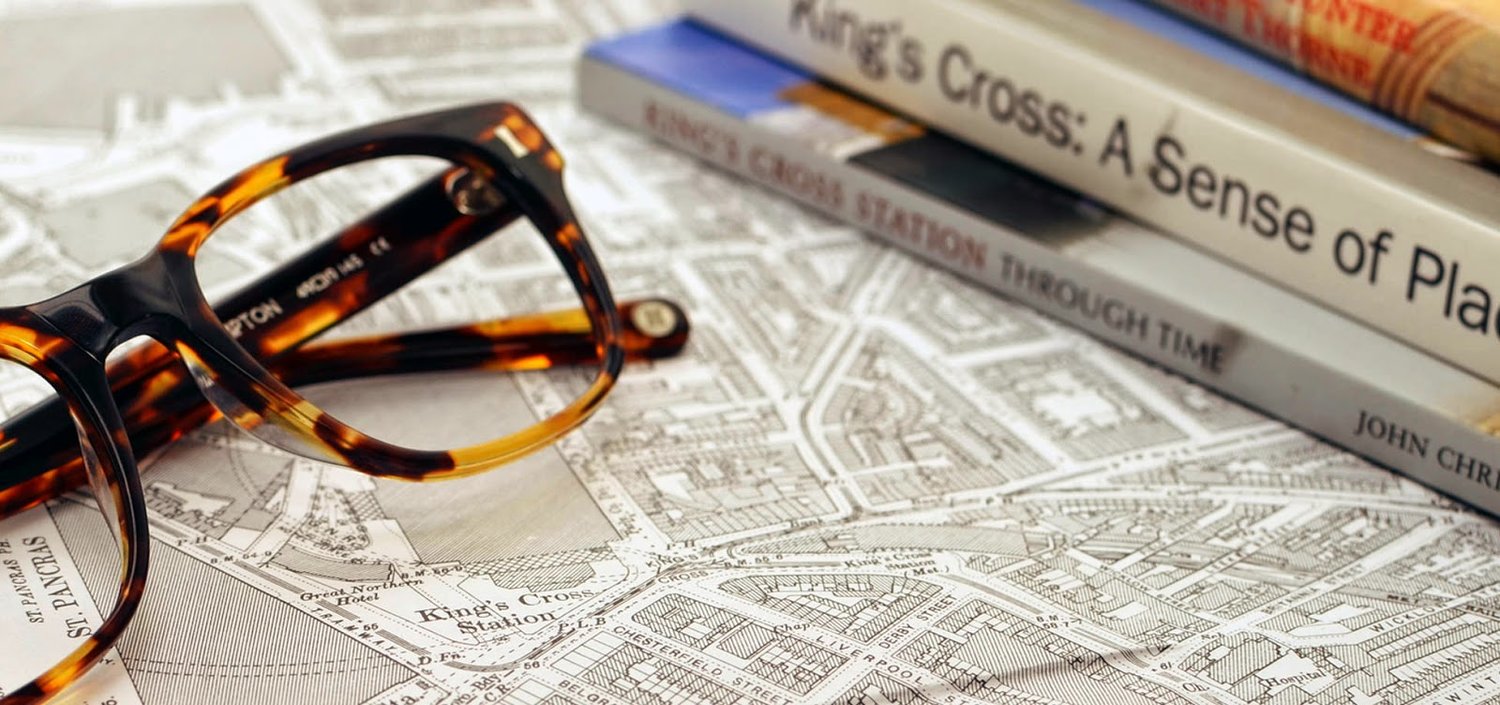 Cubitts, the fast growing eyewear brand we featured on The Challenger Project earlier this year, have built their very specific spiritual home, London's Kings Cross, into every layer of the brand experience.  While their name gently nods to the area's industrial past, the four year old company doesn't falsely claim heritage status, instead they use subtle design details to add depth and richness to their story; frame styles are named after local streets for example. But most importantly, while this emphasis on a specific locale grounds them in a history, tradition and place, it doesn't restrict them from expanding their network of shops as they grow.
Glocal brands
As Our/Vodka founder Asa Caap says in our recent interview - we are becoming increasingly global; we are more connected to the rest of the world and travel more than ever before, but this, in turn, makes us more protective of what we consider to be local (and therefore authentically ours). The Our/Vodka brand is an attempt to embrace the opportunity in this dichotomy. Owned and funded by spirits giant Pernod Ricard, each city's distillery is run by a local partner - recruited for their expertise in other categories - because while the parent knows how to make and sell vodka, it's the 'children' who should know how to make it cool in their town.

We're beginning to see a number of these global/local networks emerge - look at City FC and their group of football teams, all linked by the same owner and the name 'city'.  The key to getting the balance right seems to be openness and transparency, because authenticity is not just for the small. It might prove too global, not local enough, and certainly isn't the model for everyone. But if it does prove to work, this new spin on franchising is definitely one to watch.
---
Helen is The Challenger Project's chief cynic, secret idealist and reluctant entrepreneur. She can mostly be found drinking wine and eating crisps in East London pubs.
This piece first appeared here.