Breakfast in bed: it's one of life's little pleasures. But almost half of Brits claimed to have never experienced it.
What an outrage! But of course good old IKEA set out to change that.
Indeed, the home furniture shop launched a pop-up Breakfast in Bed Café earlier this month, where tables were replaced with beds and naps were encouraged.
In this experiential activation, customers could book a space at the IKEA Breakfast in Bed Cafe in either the morning for breakfast, or in the afternoon for tea and a 'siesta' – after the discovery that 30% of Brits love an afternoon nap. They were hosted in an entirely IKEA setting and the dining room was specifically designed to be a homely eatery.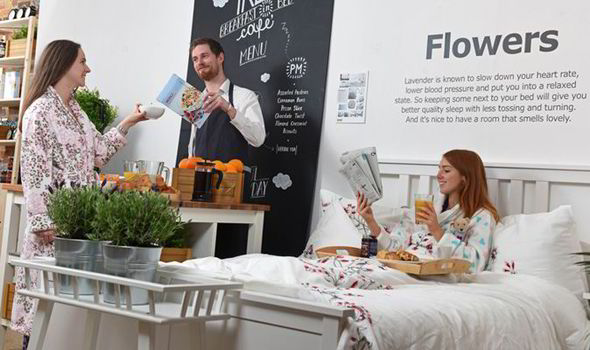 As well as a breakfast menu, which comprised toast, tea, fresh juice and an array of traditional Swedish treats, there was also a 'pillow menu' to ensure optimum comfort. IKEA really brought a whole new meaning to 'comfort food' with this brand experience.  
Once fed, sleep-inducing teas were handed out to guests, as chilled out music filled the room and IKEA's sleep specialists gave out tips to get a great night's sleep. With these tips in mind, guests could then enjoy a power nap in one of nine beds.  
Like I said, breakfast in bed really is one of life's little pleasures. So by IKEA associating itself with that experience, it is essentially associating itself with positive emotions.  And emotion is increasingly becoming critical for marketers. In fact, 75% of buying experiences are based on emotion.
Despite its short run-time and so little marketing prior to the event (due to its spontaneous nature), this activation generated a large amount of buzz, with hundreds of comments and shares, and thousands of likes on social media.
Love the breakfast in bed theme?
Take a look at this from Casper
.
---
Joss Davidge is Director of the Unexpected at 
BEcause
, the award-winning live brand experience agency, dedicated to enhancing Brand Love.