Speaking with Roberto Guidetti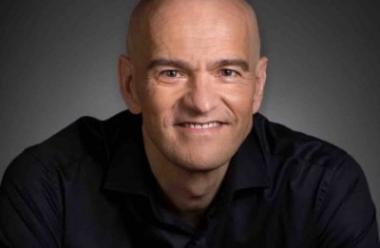 Elen Lewis talks to Roberto Guidetti about three rules for doing business in China and how he managed the stratospheric growth of Vitasoy from a local Hong Kong business into a global success.
What three rules would you give to someone who wants to do business in China?
1. Verify and triple-check your strategic and executional "right to win" in what is now the most complex environment on the planet.
2. Immerse yourself fully: language, culture, local friends and professionals.
3. Anticipate need for corrections and act on it with speed and agility.
What's the most important lesson you've learnt at Vitasoy in terms of managing growth?
Vision, strategy and growth model must be correct, but the pace of growth is synchronised with your organisational capabilities and infrastructure so that deliberate and relentless focus on growing them can significantly accelerate your success.
What does bold marketing leadership look like?
The Apple 1984 commercial embodied understanding, purpose, transformation, relevance, impact, passion, drama and coolness.
What's your viewpoint on taking risks?
Superior understanding and a long-term commitment to purpose make a breakthrough opportunity look like a risk to those who have not done the homework or lack motivation.
How did your earlier career at P&G and Coca-Cola equip you for your current role?
Two outstanding organisations across the board. For me the biggest take away has been strategy/marketing from P&G and execution/business partnership from Coca-Cola. Strategy and marketing fundamentals in P&G proved invaluable as they can be leveraged not only to generate profitable growth but also to position the whole company. In the 90s P&G had not yet globalised nor set global category vs. market development teams. Thus any newly hired Brand Assistant in any country would get incredibly thorough training. Coca-Cola completely transformed my understanding of mastery in execution, and made me experience the power of long-term partnership and collaboration with its sustained commitment to joint ventures. This has proved most helpful in my current role.
What trends from Asia do we all need to know about?
China is no longer 'copying' or 're-applying' but has leapt ahead in many segments, and –paradoxically- digital is one of them. The dynamism of some Asian countries like the Philippines and Vietnam is not a function of their lower development or cost of labour but of specific development choices, which are meant to provide sustainable growth in the long term. The great majority of people in Asia believe building a better future is not only possible but within their personal reach, and this creates a superior drive, energy and effort to enhance their adult life and tool up their kids with a world-class education, skills and outlook.
What is the biggest challenge faced by marketers today?
Either a distraction from or a lack of marketing strategy and fundamentals to build sustainable long-term brand equity. Whilst the digital transformation offers incredible opportunity for target, content and efficiency, we see many examples of self-serving short-term buzz disconnected from consistent equity creation and thus not building for the long term.
What advice would you give your 17-year-old self?
To myself going back: to do everything earlier. In high school I took longer than I could have to go my own way, to what I instinctively felt right. Often the environment around me did not aspire to, relate to or understand my choices. I became much quicker at following my own way later in life.
To my three children now: follow your instincts as everything is changing. Make your own dream come true whatever it is. Till then stay fit, get a world-class education, travel the world, learn languages (including coding) and use your talents to make a contribution to this world according to your conscience.
What book is on your bedside table?
At present I am listening to The Seventh Sense from Joshua Cooper Ramo. I switched to audiobooks a long time ago so I can actually "read" much more on more occasions. I have returned regularly to the Meditations of Marcus Aurelius, remarkable in its relevance after 1800 years. I have been impressed by The Singularity Is Near by Ray Kurzweil.
Tell us a secret
My Mandarin Chinese sounds much better than my actual level. I speak but can only write a few Chinese characters.
---
Roberto Guidetti is just one of the speakers at our Global Annual Conference on November 17th alongside NASA astronaut, Ed Lu; McDonald's global CMO, Silvia Lagnado and Nicola Mendelsohn, VP Facebook EMEA.