How was it for you, the decade with no catchy name?
It was my second full decade in the industry and it felt very different from the first. The arrival of Digital (the first new channel in 50 years) that defined the Noughties appeared to have given us a taste for seismic changes. And although none ever actually bothered to turn up this time around, our newfound taste for change still managed to define the Tens.
Perhaps because we'd all had to learn, evolve and adapt so rapidly in the Noughties, we were collectively determined to be ahead of the game in the decade just passed. So we spent a lot of time and energy discussing what Tech and Trends were going to be next to absolutely, definitely change our industry for good.
Innovation became an era-defining buzzword and agencies and individuals, keen to appear current, relevant and at least moderately useful to their clients spent a lot of time gazing out of their figurative windows (also known as the internet), desperately hoping to spot the next passing bandwagon they could jump on.
It was an approach that led us blindly into 10 years of being bombarded, enthralled, terrified and/or excited by more 'game-changers' than we'd seen in the last 50.
We began the decade being assured that Snapchat was going to change everything forever. User Generated Content was hot on its heels and then Gamification became a mandatory feature of every presentation deck. For a while an App was the answer to every question. Big Data was the next big thing and Location-based Advertising was where it was at - until it was replaced by Real-time Advertising thanks to that Oreos tweet. Native Advertising was the only way we'd ever beat the Ad Blockers. Emojis were going to be the final nail in copywriting's coffin. The flurry of excitement around Live Streaming was dampened by a lack of willing viewers. Personalisation was nice but disappointingly brief and Near Field Communication turned out to be not even nearly useful. The Internet of Things made big promises it'll never keep and Augmented and Virtual Reality, although both have made some decent campaign cameos, certainly never changed anything for good.
And that was just (some of) the Tech.
The Trends were at it as well. Slavishly following them saw every brief desperate to engage in a spot of Storytelling. Every brand keen to start their own Movement (thanks for nothing, Ice Bucket Challenge). Every video having to be horizontal, until of course every video had to be vertical. Every creative presentation having to include a Pop-up or a Podcast by law and every campaign being destined to be 'Always on'.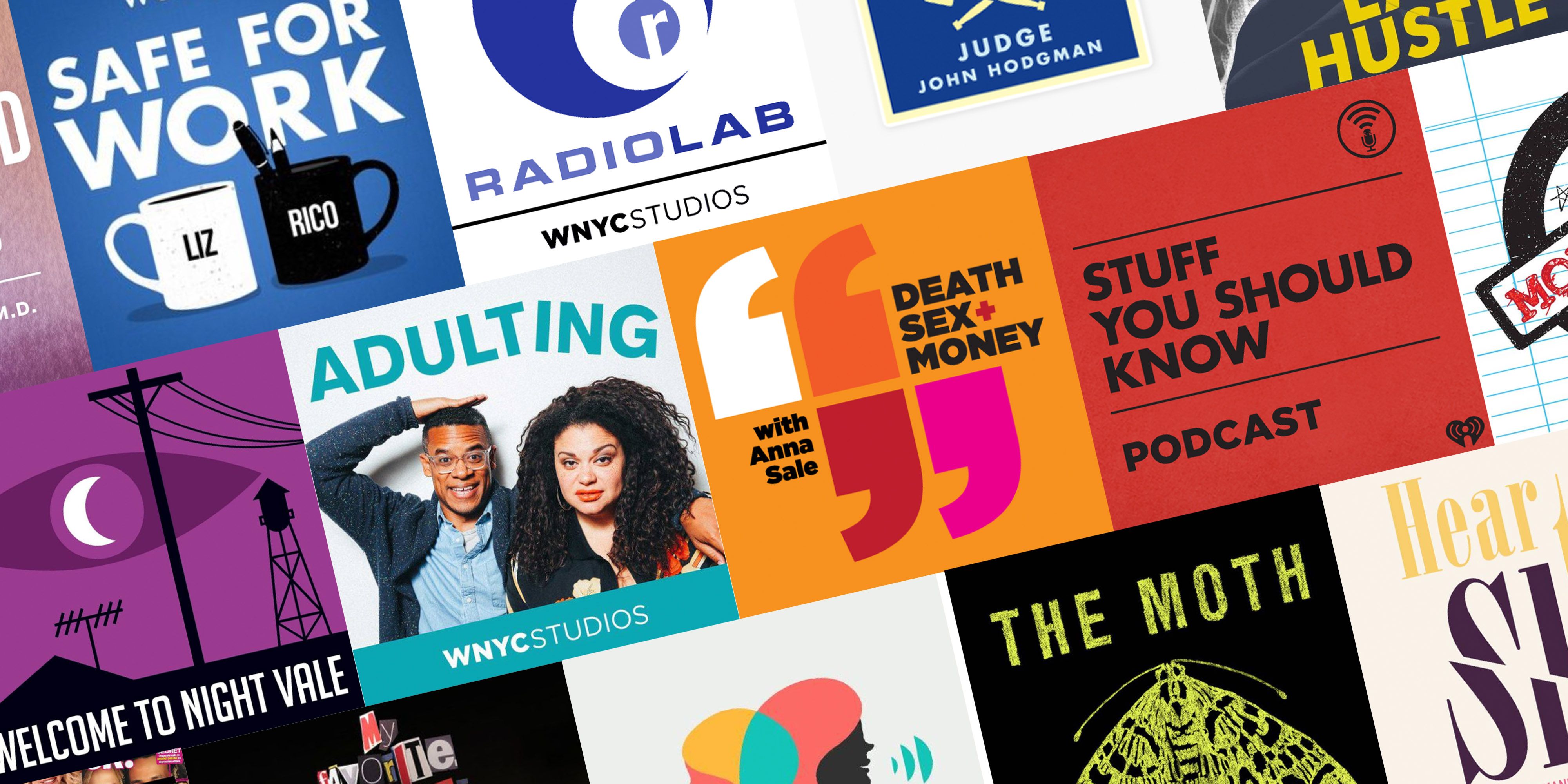 It was a lot to take in and while you no doubt experimented with at least of few of these Techs or Trends, you've got more hours to waste in your working week than me if you managed to become well-versed in all of them. If you did, well done you, but I'm afraid you must have lost a lot time, opportunities and ultimately sales to these things that were absolutely, definitely going to change our industry for good - but, you know, didn't.
So as we begin a new decade and prepare to go again, excited and enthralled in equal measure by the potential of Voice, AI, Brand Purpose and TikTok, it feels like a good time to remind ourselves to trust our experience and our expertise. To invest our energy and enthusiasm into what we know works, rather than what we're told (largely by those with a vested interest) is going to be working really, really well, really, really soon.
And what works today, regardless of the channel you choose to deliver your message, is what's always worked:
Original thinking. Understanding your audience. An intelligent insight. A solid strategy. A big idea. Great copywriting. Considered art direction. Craft and attention to detail.
These things are the fundamentals of every successful campaign ever, and the good news is, they'll never go out of fashion.
---
Paul Mason is Co-Founder and Creative Director at PUNK. Follow him on Twitter.