Tina is the Marketing & Communications Director at Edinburgh International Festival, a world-leading performing arts festival that takes place every August featuring 2500+ artists each year. Responsible for brand, digital, communications, and ticketing, Tina works with many of the world's most important artists and companies.
Tina has an exceptional track record of exceeding sales targets, building strong brands and motivated teams who balance long-term strategy with highly effective integrated sales campaigns. During her career she was voted #15 Most Powerful Women in Australian Media.
In her free time, Tina is an adventurer, having scaled mountains in the Himalayas, been diving at the Great Barrier Reef, explored the Scottish Highlands and also volunteered for a humanitarian project in South India.
Tina graduated from Oxford Brookes University and Regensburg UAS with a German/English bilingual degree in European Business and now enjoys lecturing and speaking on topics of Marketing and Leadership.
---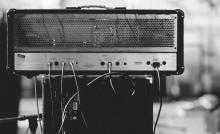 Join us a week full of inspirational speakers, creative ideas and healthy competition