About Society membership round the world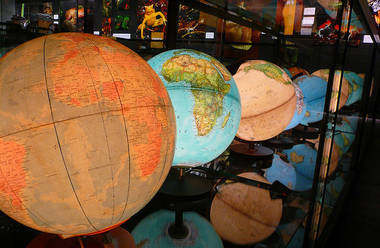 Sub Header:
Inspiring bolder marketing leadership round the world
The Marketing Society is an exclusive network of 2,700 senior marketers (and counting). We encourage our members to become bolder marketing leaders, helping them to think differently about the challenges they face.
In the 55 years since we began, we have become one of the most influential drivers of marketing in the world.
As a member, you're in great company, surrounded by the best in the business.
You have access to the latest thinking and leading edge content. The perfect arena to share best practices and grow your skills.
Our online community is always active, and a wealth of information is available to all our members online. From our blog to our own publications to press articles and white papers, to videos of expert speakers and events - it's all there to discover, digest and share.
Apply for membership online or call +4420 8973 1360 or email membership@marketingsociety.com.
About membership in England
About membership in...
The Clubhouse
As well as access to our world-class programme of events, members also have unlimited access to our digital space. The Clubhouse is a place to connect with other members, watch videos from our events, read the latest thought-leading blogs and view award-winning case studies.
Society in print
As part of membership you will also receive two publications: Market Leader, our quarterly journal, and a monthly copy of Marketing magazine, both sent directly to you. You'll also have the option of purchasing, at a discounted rate, our publication Marketing Excellence 2 - a compilation of winning marketing case studies from our annual Excellence Awards.
---
You can apply for membership online or by calling 020 8973 1360 or emailing membership@marketingsociety.co.uk.