The Reception
Must see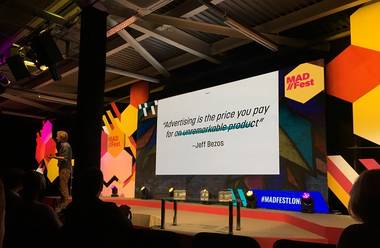 Clubroom
Like many good ideas, MAD//Fest came to fruition in a pub. Founded by Dan Brain and Ian Houghton, MAD//Fest is a new festival, where 2000 brands, agencies, media owners, tech innovators and investors come together to fix, pitch and hack their way to the future of marketing, advertising and disruptive tech. Partnering with the festival, we sent one of Team Marketing Society along to see what we could learn. Here are our highlights from day one: Huib van Bockel, founder of Tenzing left his job at Red Bull to disrupt the drinks industry by inventing a healthy energy drink made with natural ingredients. His advice was "Whatever business you're in, you should be able to tell your product in a tweet, or how will it travel?" He ended the session on an encouraging note, "If you're specific with what you want you will be more likely to succeed… You have to try new things, go all in and be creative. Find a category with some sleeping giants and be innovative."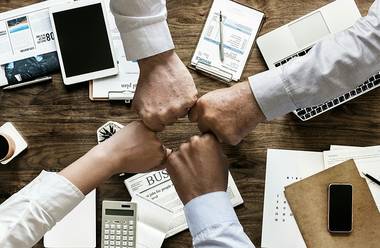 Gym
In-housing is when clients take some element of their marketing spend (ie planning & buying media, creative production and/or digital marketing activities) away from third parties, usually agencies, and build their own in-house capability. This year, Vodafone has taken 66% of its media investment (which includes search, social and programmatic) away from its incumbent agencies, saving millions of pounds. Lots of brands like P&G, Unilever and United Airlines are also doing the same in one shape or another. P&G's marketing chief Marc Pritchard, who has one of the biggest marketing budgets in the world claimed "We are now seizing back control". Now, where have we heard that phase before? There are a number of reasons driving this, but undoubtedly cost is probably the biggest motivator. Global brands spend many millions each year usually with big, networked agencies. With CMO's under more pressure than ever to deliver return on marketing investment, you can understand the temptation to see if you can create more value for the business by a DIY approach.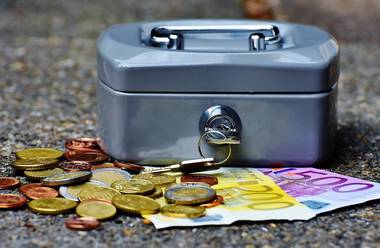 Library
Before we get into this, let's just clear a couple of things up – cue Dictionary.com: Freelancer [free-lahn-ser] Noun A person who works as a writer, designer, performer, or the like, selling work or services by the hour, day, job, etc, rather than working on a regular salary basis for one employer Selling From Sell [sel] Verb To transfer (goods) to or render (services) for another in exchange for money; dispose of to a purchaser for a price Despite "Freelancer" having the word "Free" in it, Freelancers aren't free. Quite simply, Freelancers sell work for money. I know you know that. You're wondering where this stating of the obvious is going. Well, read on and I'll tell you more.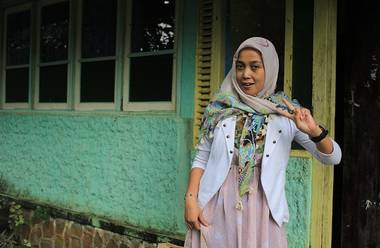 Library
It's easy to feel like progress is being made when we see movements like #MeToo and #Timesup, but it's the everyday experiences of women, like those of female directors in the advertising industry, that hit home how far we still have to go in the pursuit of gender equality. Women directors are still frequently faced with arriving on set and being mistaken for make-up artists or runners. They're working with smaller budgets on average. And they're still having to refer to themselves as women directors. It's hard to imagine male directors dealing with these issues. The advertising industry has been slower than many to react and although there are far more women of all backgrounds and cultures on our screens now, how many are behind the camera? The answer…very few. Free The Bid announced that just 7% of commercial directors are women, despite estimates that between 70-80% of consumer purchasing is driven by women. Those stats shouldn't sit comfortably with any marketer, but the good news is change is in their hands. Accept responsibility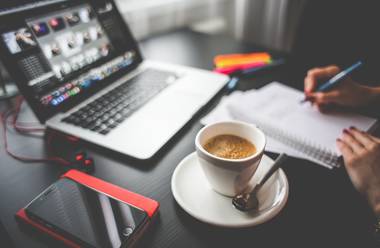 Library
When we're talking to new clients and we ask them what they're looking to get out of our partnership, 'collaboration' is one of the words that comes up most often. Nobody would disagree that collaboration is key to a successful business relationship - but what should it really mean in the context of a client / agency relationship? To understand this, we should think about why clients hire agencies in the first place. Clients choose agencies because they are experts in their respective field, and because they have a broad external perspective. Usually the agency will be doing something that the client can't do in-house, and in many cases, the agency will find themselves working with clients with little experience of similar projects. That is not to dismiss the contribution that clients bring to the table - an agency will never understand the clients' organisation, products, competitors and customers as well as they do. We need our clients' input to properly understand the context in which a project or a brief exists, the pressures and tensions they face, and what success looks like.
Sign in to View library
Editor's choice
A few years ago, I was browsing round Foyles at lunchtime. Next to all the books, on the wall, was a map of the world. But something was funny about it, it was distorted. By Dave Trott..
Blog
Like Steven Spielberg, when it comes to campaigns and content, we need to stay in the box and go back to basics. Writes Aimee Anderson..
Learning
Nike's new Colin Kaepernick advert has been effective at provoking the desired political controversy and polarised opinion: 30% of US consumers feel more positive about Nike after seeing the ad, but 39% feel more negative.
Topical