After a turbulent 2020 our Challengers to Watch list points to some green shoots of optimism and, dare we say it, joy for 2021 with several brands bringing colour, fun and humour to dry and dusty categories.

And in a world increasingly dominated by a handful of Behemoth tech companies, we see increased alliance and collaboration between smaller brands as a strategy for taking on the big guys, and the monster of 'fake news' and misinformation — a perceived weakness of theirs — emerging as a potentially powerful target for challengers.
---
NotCo - for a new approach to plant based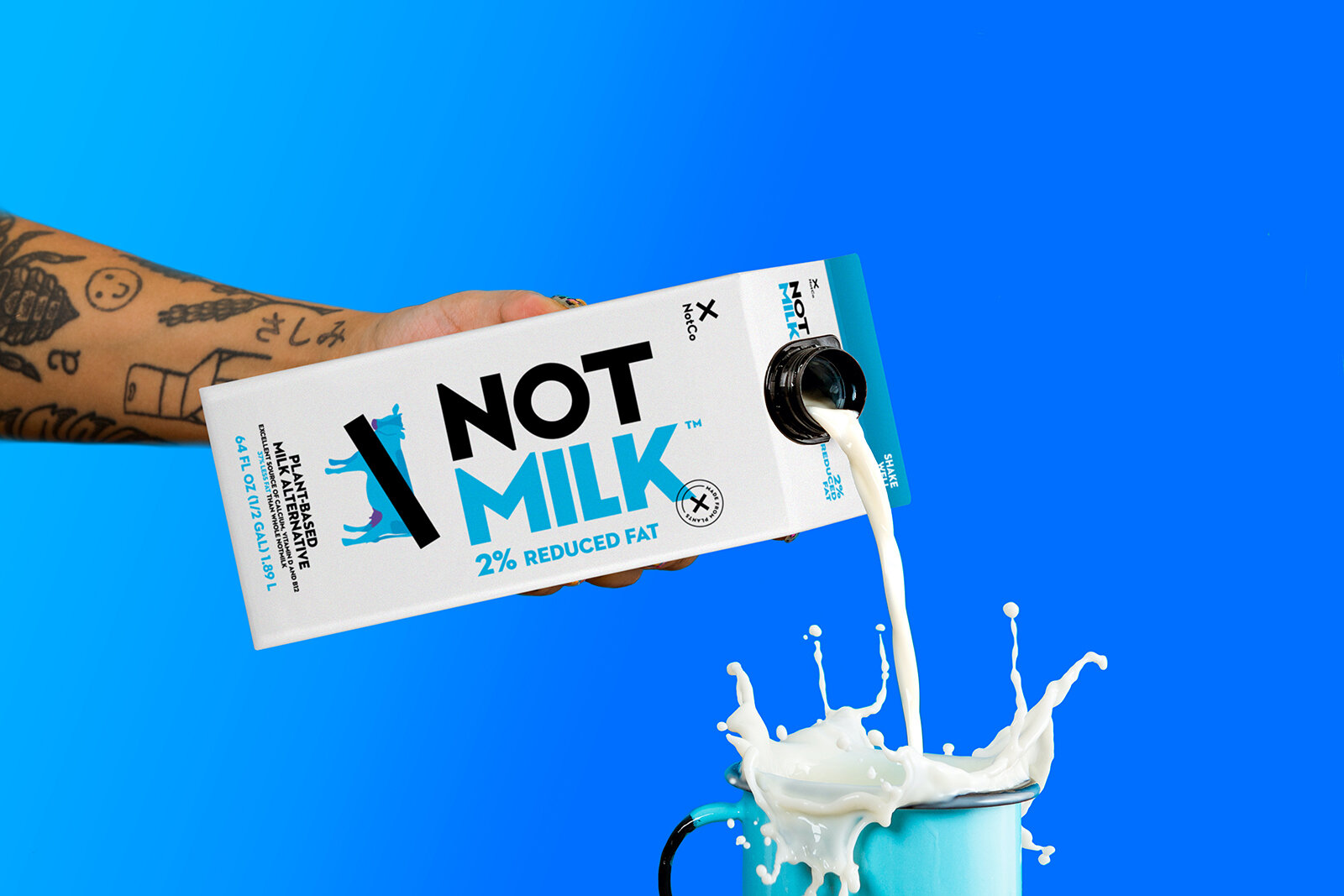 Who knew that the right amounts of pineapple and cabbage would taste like milk? It sounds like the kind of childish experiment that could only go one way, but as a pairing determined by some powerful AI, it could be the future of a business already valued at $300m.

Launched in 2015, NotCo is a Chilean food technology company making popular animal-based food products such as hamburgers, ice-cream and milk entirely from plants. The company has become Latin America's fastest-growing food company, in large part because its plant-based 'NotMeat' products have been incorporated into the increasingly popular vegan options sold in Burger King and Papa John's pizzerias in Chile. NotCo and Burger King's collaborative plant-based burger, the 'Rebel Whopper', is outperforming Impossible Foods on per-store sales figures according to TechCrunch.
What sets NotCo apart from plant-based competitors like Impossible Foods or Beyond Meat is the company's use of AI. 'Guiseppe', the name of NotCo's algorithm, has a vast taxonomy of plant ingredients from which to find the ideal combinations that will recreate products at the molecular level to closely mimic the taste, texture and behaviour of existing meat and dairy foods. For example, the company's 'NotMilk' product, created by combining just the right amounts of pineapple and cabbage as decided by Guiseppe, heats, foams and freezes just like cow's milk — something that is seen as a weakness of many of NotCo's competitors.
The company raised $85m from its Series C funding round in September 2020 with investors including challenger brand VC fund The Craftory and Jeff Bezos' venture fund Bezos Expeditions. The latter investment is likely to help the company's distribution through the Bezos-owned channels of Whole Foods and Amazon.
The new funding powered NotCo's launch into the US market in November 2020, initially with just two products; 'NotMilk' Whole and a reduced-fat version. But with Oatly increasingly taking share of alternative milks in the US and Impossible Foods tipped to launch its own plant-based milk in 2021, an already crowded market will soon be overflowing.
From the brand and product naming to its literal crossing out of images of cows on its packaging, NotCo is clearly a brand of opposition more than one of a proposition. It's a different and perhaps less nuanced approach than plant-based challengers such as Impossible Foods or Oatly that have adopted more of a 'Next Generation' stance — a stance that communicates an acceptance of the ubiquity and value of the product the challenger seeks to replace but suggests that the world has now changed and we should all progress with the times.
NotCo's more direct brand and communications strategy has worked very well for the business so far in Latin America, but the crucial question now is will the idea and its execution translate well to the US market and be enough to connect with audiences in the same way? With so many milk alternatives soon to be on the shelves, the alternative milk category looks set to get frothy in 2021.
Bookshop - for challenging Amazon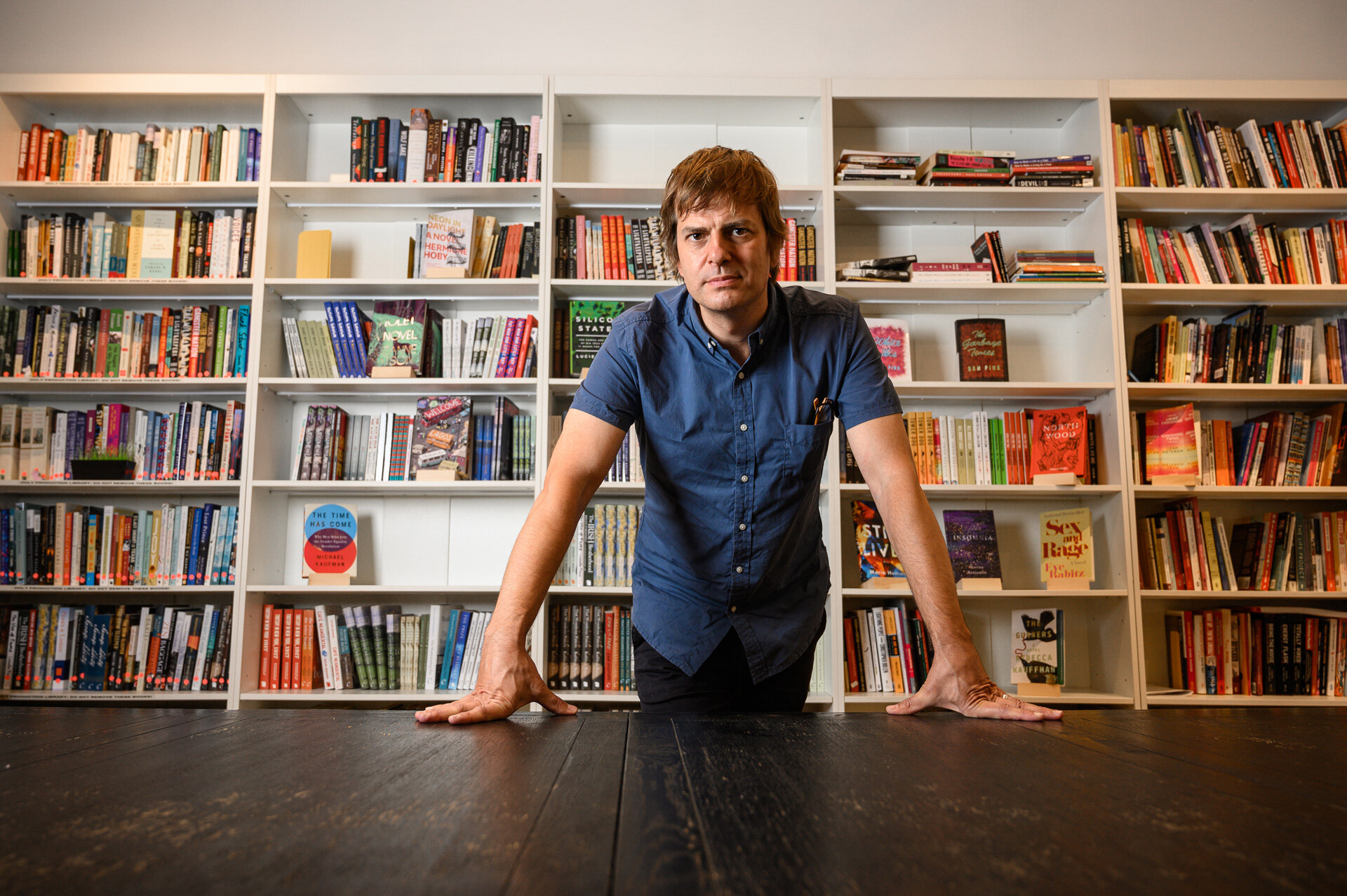 There's nothing we like more at eatbigfish than a David vs Goliath story. And with Jeff Bezos becoming the first-ever person to amass a reported $200bn fortune, during a global health crisis and the worst economic downturn since the great depression - there is no greater Goliath than Amazon.

Self-described "scrappy band of passionate believers" Bookshop launched in the UK in November 2020 — just in time for the Christmas rush. Following the 'People's Champion' narrative to the letter, Bookshop is an online platform designed to 'support local bookshops', aiming to offer the convenience of Amazon while financially supporting the much-loved local bookshops on our high streets.
Bookshop's model is a simple one. Customers can search for their local bookshop and order through them directly, so they receive the profit from the order. Or, customers can browse and order without selecting a specific bookshop, and the profit from the order goes into an earnings pool which is distributed evenly to independent bookshops across the country. Bookshop also has an affiliate scheme, so any book-loving Instagrammer, organisation or book club can set up a page on the site and get a 10% commission from each sale created.
What is Bookshop challenging? The tradeoff between online convenience and impersonal transactions. Nicole Vanderbilt, MD at Bookshop UK, told The Challenger Project; "Bookshop.org was founded to challenge the very notion that spending online has to come at the expense of small businesses and your local community. We believe that the only way to compete with a global conglomerate is to offer something different. We aren't competing with other online players by trying to be as cheap or as fast, but by offering consumers a socially conscious alternative for online book buying with a similar level of convenience and service that customers have come to expect from online shopping."
Nobody roots for Goliath, so Bookshop's launch was anticipated to be warmly welcomed in the UK. Still, the sheer volume of positive posts and promotion on social media by the publishing industry, authors and readers alike, was impossible to ignore - resulting in book sales of £65,000 on its first day without any conventional media spend at all. In the US, where they have been operating since January 2020, sales have steadily grown to a peak in June of over $1m of book sales in one day.
"Being an independent bookseller has for so many years been such a David v Goliath battle that it feels slightly disconcerting when someone at last hands you a bazooka instead of you peppering away with your slingshot", Andy Rossiter of Rossiter Books in Ross-on-Wyesaid told The Guardian.
So far so brilliant - Goliath slaying bazookas for everyone.
It's not all plain sailing though. However well-intentioned Bookshop is, there's been some criticism of its model. A leaked letter reported in The Bookseller suggested some 'discontent' in the industry with some booksellers raising concerns that they might lose out financially if customers buy through Bookshop's platform. Questions have also been raised of the fairness and transparency of its affiliate scheme.
Others suggest that Bookshop may be preaching to the converted - that 'ethical' consumers, most likely to shop directly with their local book shop, will be attracted by Bookshop's convenience and values-based messaging - resulting in it stealing share from the very people it has set out to help, rather than the big bad enemy.
Bookshop CEO Andy Hunter has responded to the critics by stressing their challenger credentials. "We really are what we say we are," he told the New Statesman. "We're a mission-based organisation, we're very scrappy, we're a small team, we're all working from home, and we're doing the best we can with our resources to push for a sea-change in consumer behaviour that protects independent bookstores."
We can expect retail to be disrupted even further this year and our local high streets threatened for some time to come, but Bookshop is one of the challengers leading the charge in its defence. We asked Vanderbilt what we can expect to see from them in 2021;
"This year, we will continue to focus on our mission: supporting indie bookshops. This means we will continue to champion customers going directly to bookshops when they can and coming to us when they can't. We want to continue to improve the experience for customers and for bookshops, so we plan to launch things like accepting National Book Tokens and a streamlined checkout experience."
Perhaps in 2021, we finally have a challenger in Bookshop that can turn a page on Amazon's global domination. (On book sales at least!)
Telepath - for cleaning up social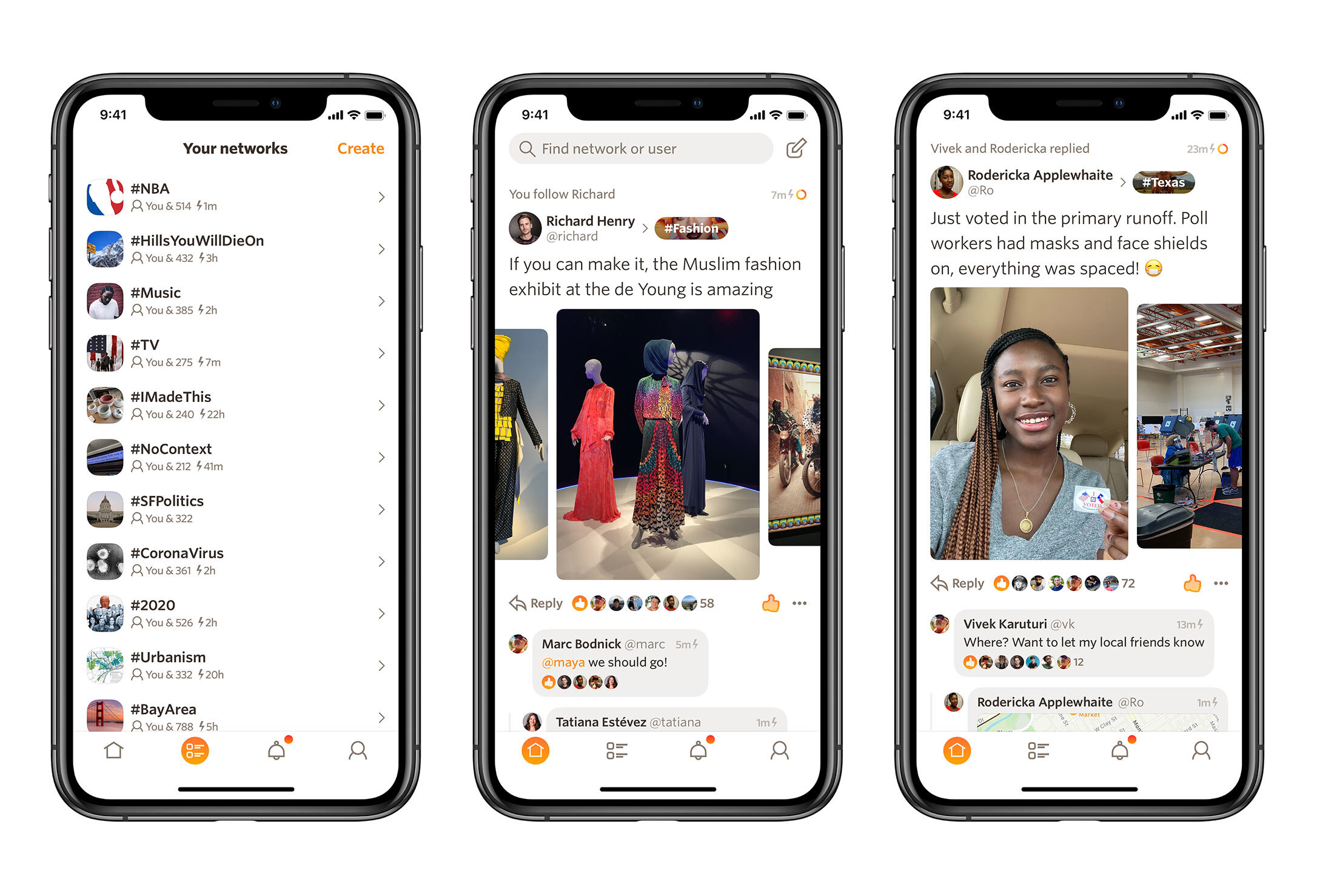 If 2020 was a tough year for your brand, ask yourself: did I survive a customer boycott? Did a documentary make a compelling case that I'm destroying society? Did I get hauled before US Congress? Did I get sued by the Federal Trade Commission? Did my employees walkout over my actions?

Yep, it was a tough time for social media's "big fish", and it's why we're paying close attention to a crop of new challengers now, in case one of them makes fertile soil from the shit show. So how might one successfully eat the big fish in social media?
Twelv bills itself as "social without the pressure". It's a "likes-free" environment, removing the popularity contest of follower count, with a subscription-based model, so they don't have to sell your data to make money. Interesting, but there's no buzz around it yet. Flipping the media format might be another way to go. Tik-Tok exploded when its 15-second video format made Twitter and Facebook's text + photos format seem dull to a generation raised on smartphone video and celebrity culture.
Which makes Clubhouse's audio-only format interesting in a culture obsessed by podcasts. Its virtual rooms of large, multi-person, audio-only conversations have become the hot ticket here in Silicon Valley, partly because of the novelty of the format along with the bigwigs it has attracted. However, the downfall of Clubhouse might be the same toxicity that's plagued the big platforms. It's already flared up just months from its launch. Without any serious moderation tools and protocols baked into the model from the get-go, is it just a matter of time before the platform is swamped by trolls and becomes yet another place where women and minorities need to be wary?
It's this issue that has us giving a shout-out to Telepath, which has taken a strong point of view from the outset about how to tackle what has made Facebook an untenable proposition for many.
Telepath's challenger-ness is not in the user interface or format. It has a scrolling feed that looks a bit like Twitter with the groups structure of Reddit. But you have to use your real name, and your account is associated with an actual phone number, which should keep out at least some of the bots. Whilst that might be an issue for political activists, it might be the difference-maker for the rest of us. If publicly owning your point of view helps tone things down IRL, then it might help clean up a social platform, too.
Moderation will be critical, and Telepath is building software and in-house teams to bake this in from the get-go. Having absolute clarity in the founding rules will set expectations for users and clear boundaries for the mods. The first rule, for instance, is Be Kind, and it's a point of view:
"Be kind. Don't be mean. Don't attack people or insult what they post. Assume that other people have good intentions. If a reasonable person would think you're being an asshole, that's not okay. Persistent behaviour that's on the line is not okay."
More obvious ones are No Porn, No Fake News and quite nuanced ones like Don't Circle the Drain. Take a look and consider if this isn't the kind of world we'd all benefit from spending more time in.
Before you dismiss this as some kind of "Mr Rogers does Twitter" deal, consider that one can still have channels that are strongly anti. The anti-Trump group is called #DumbHitler, for example. And there's #NewYorkTimesSucks and #CNNSucks, among others. There's also a group that discusses #QAnon without promoting its views on the platform, which would be Fake News, of course. And there's the Topic and Tone rule:
"Stay on-topic and tone. Some networks have a very clear topic, tone, and intent, and others are more broad. Don't bombard an obviously pro-x network with an anti-x agenda, or vice-versa." 
You can't experience Telepath for yourself at the moment, as it remains in private beta. But I've been lurking for nearly a year now, and so far, it's a delightful alternative to all the places I'm trying hard to stay off.
As is often the case with start-ups on this list, it's too early to say whether this will work. It is unclear what Telepath's business model is—subscription, perhaps. And whether it can rapidly build a user base when it deems itself ready. But, arguably, one of the things that has led to the situation we're in with Facebook is the lack of competition, which could drive innovation and a little more introspection in a company that can simply buy any emerging competitor.
We're rooting for Telepath and you should too.
TreeCard - for helping us spend to save (the planet)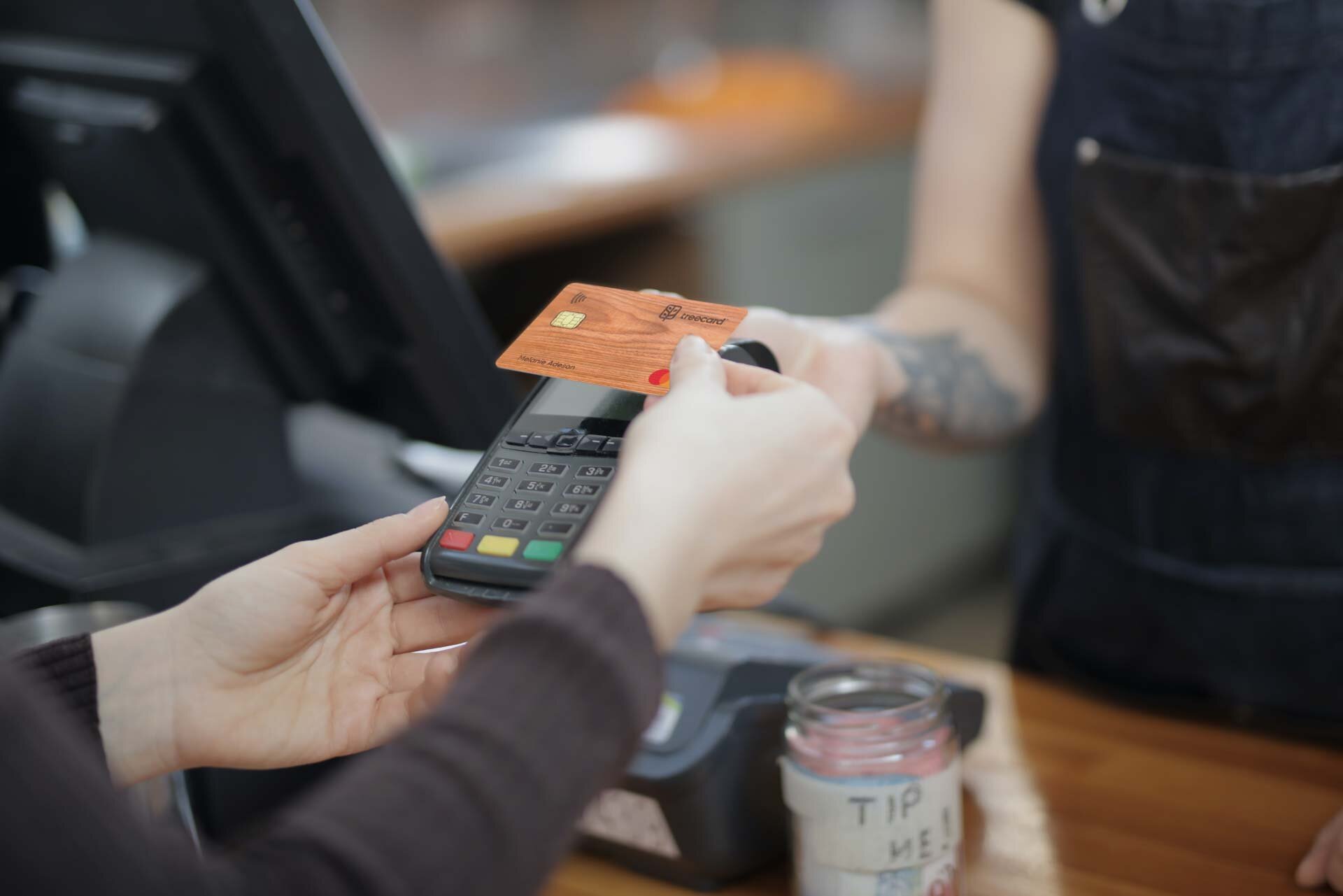 It's no longer enough for brands to be 'sustainable' or to simply not cause harm to the environment. Instead, we expect brands to take action to positively enhance or restore the natural world. See Brewdog's impressive transition to becoming carbon negative, for instance, rather than simply carbon neutral.

TreeCard is one such brand. The free top-up debit card challenges the idea that consumption or consumerism has to mean environmental degradation and instead turns those transactions into trees. Every payment made using the card helps reforest the planet, with 80% of TreeCard's interchange fee profits going towards tree planting projects in 38 locations worldwide.
It's an innovative proposition for environmentally-aware consumers, but its success could rest on the material the card is made from and whether it helps create that intangible cache of 'cool' around the brand. It's the world's first debit card made from wood with the material providing each card with a satisfying unique grain finish. It's sustainably sourced cherry wood to be more precise — no ancient oak trees were felled in the making of TreeCard. Even the core of the card is made from recycled plastic bottles. No greenwashing here.
The wooden debit card acts as a symbol of reevaluation for consumers, drawing attention to a new and different way to think about transactions whilst functioning as a physical and desirable referral tool to onlookers in the real world. That's the plan at least.
In 2015, Monzo launched with its eye-popping coral coloured card credited as a critical part of the brand's growth story. Although TreeCard's wooden card might not offer quite the same level of attention-grabbing visibility, the company will hope to repeat Monzo's trick in 2021 and win over the next generation of early-adopters, helping spread the word, and spend our way to a greener future.
At present, TreeCard is only registering interest with those keen on an account having to sign up and join a queue. Signups can boost their place in the line by referring family and friends to join — a smart move that enables TreeCard to grow virally — perhaps demonstrated by the fact that it's reached 100k signups in just the three months since it launched. The Berlin-based company plans to launch in the US and UK in early-2021.
Adding its weight and authority to TreeCard's mission to reforest the planet, is Ecosia, the German search engine. Ecosia share the same purpose and business model as TreeCard and invested £1m for a 20% stake in the company in October 2020. It's said that money doesn't grow on trees, but amongst some of the other absurdities of the modern world, our transactions could reforest the planet.
Mozilla - for trying to unfck the internet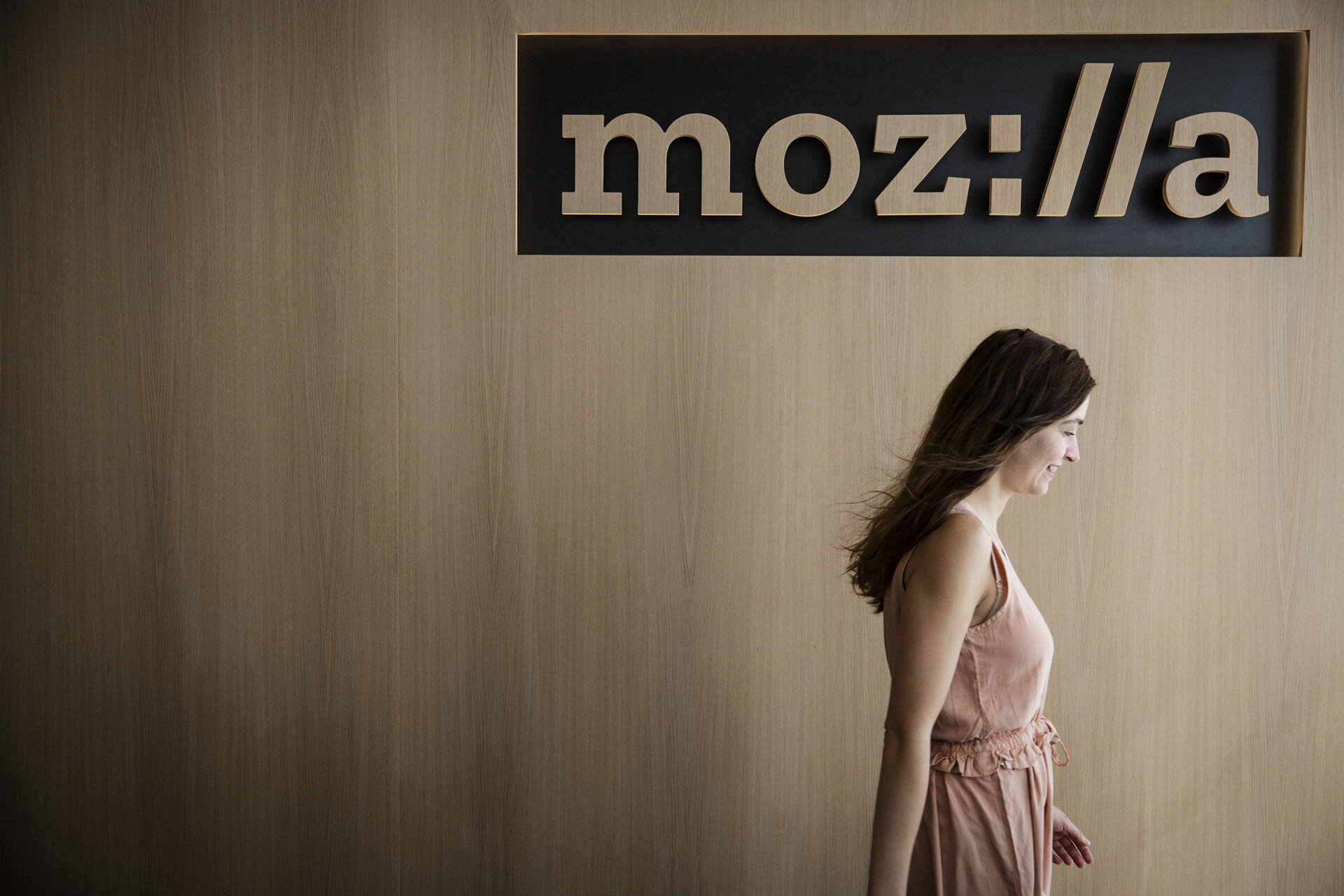 Like much in 2020, the internet did not have a great year. Our usage may have skyrocketed, but so did our distrust of 'Big Tech' – certainly not helped by the flurry of misinformation, privacy infringements, and frequent appearances in congressional hearings. 

Which is why Mozilla thinks the internet needs to be Unfcked. Mozilla, the internet's good guys, has been a challenger since its founding and the launch of the first Firefox browser in 2002. Built on the belief that the internet should be for people, not profit, it is when it's leant into this spirit most explicitly and launched campaigns around this point of view that it's been most successful. (Of course, having a product that was miles better than the current iteration of Internet Explorer certainly helped).
But over the last decade, Firefox has seen its market share chipped away at by Google's Chrome and Apple's Safari, and it seems like the company has decided to go back to its challenger roots to fight back. Mozilla is once again the People's Champion of the internet. The Unfck the Internet campaign is a direct challenge to Big Tech, and the misinformation, political manipulation, and privacy infringements they have let fester.
For Mozilla, the campaign isn't just a soapbox, but a call to internet lovers everywhere to take action. 'Unfck the Internet' is more of a virtual toolbox, with everything from reading lists to Internet of Things privacy reviews (ever wondered what your Wi-Fi enabled air purifier is doing with your data?), to petitions to sign and browser extensions to enable.
One of Mozilla's most significant hurdles is that even though this is a category rife with mistrust and discontent, activists have often struggled to get people to do anything about it. But Mozilla's campaign suggests a 'Fck it' to old tactics, and an embrace of new ways of doing things. It's not a doom and gloom nightmare of a dystopic surveillance state that makes you want to hide under a duvet, or a holier-than-thou campaign telling you to delete every social media app immediately. It's fun, accessible, and something you can take part in between Zoom calls. And it doesn't need an advanced computer science degree to understand.
Mozilla has a wave of momentum on its side — but we have been here before, and the lure of convenience and the status quo has always won out. So, as we venture into 2021, and the internet still resembles the Wild West, we'll be watching Mozilla closely to see if its bold new approach can finally turn discontent into action.
Crown & Hops - for bringing a fresh voice to craft beer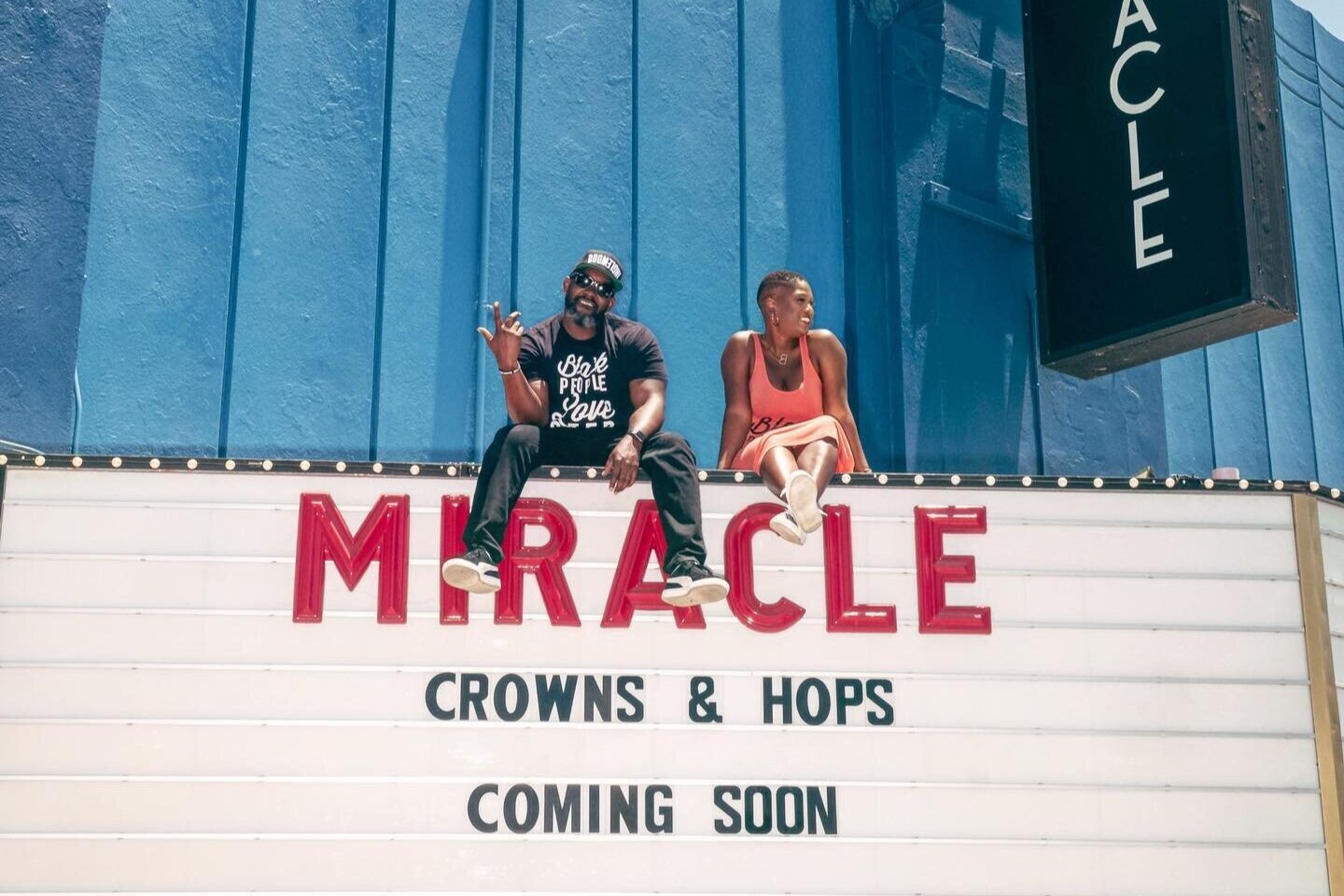 It's estimated that less than 1 percent of the 8275 craft breweries operating in the US are black-owned. It's a staggering statistic considering black people make up for 13.4 percent of the population. Crowns & Hops, one of just 50 black-owned breweries in the US, is on a mission to change that.

Founders Beny Ashburn and Teo Hunter want to challenge the assumption that black people don't drink craft beer. They're bringing a new and fresh voice to the category by proudly celebrating black and brown culture in an overwhelmingly white industry. Like many challengers, Crowns & Hops look to progress the category rather than just its brand and sees black-ownership as a way to do this. The LA-based company hopes championing black art, music and expression will inspire other black-owned breweries to launch and further expand racial equity of the category.
In 2020, Crowns & Hops launched 'The 8 Trill Pils Initiative', an initiative intended to demonstrate that more black-owned businesses and a more racially equitable society would financially benefit the whole of America. The initiative is named after a statistic in a W.K. Kellogg Foundation study which announced that the US economy would gain an incredible $8 trillion in GDP by closing the racial equity gap by 2050.
Accompanying the initiative was a new beer of the same name (8 Trill Pils) which launched in the US, UK and Germany in September last year with all the proceeds going to organisations fighting for racial equity. BrewDog has supported Crown & Hops and the '8 Trills Pils' project, collaborating with the brand on the new Pilsner and investing $150,000 to help grow the business.
"This [Diversity] is a big issue in our industry and one we know we can't address on our own. That is why we are joining forces with the pioneers at Crowns & Hops on an ultimate collaboration. These inspiring humans share our mission to break down walls and inspire others." said a statement on BrewDog's website.
"The City's first independent black-owned brewery should create a positive ripple effect for the next generation of black-owned craft beer companies."
Crowns & Hops has been a powerful voice for change but until now Ashburn and Hunter have been contract brewing their beer at other breweries in and around Los Angeles. In 2021, the founders plan to open their own production facility and bar in Inglewood, California. The City's first independent black-owned brewery should create a positive ripple effect for the next generation of black-owned craft beer companies.
The BLM movement has enabled people from across the world to unite in the fight against racism and racial injustice. It's also helped many businesses and industries reflect on and discuss their role and participation in a landscape and system that was never fair. And black-owned businesses have always demonstrated creativity and innovation but perhaps the media lens was never wide enough to draw attention to their work and they too often went unnoticed. Until now.
We're excited for Ashburn and Hunter as black innovators and look forward to seeing them grow and empower others to achieve equality and equity in the months and years to come. Cheers to Crowns & Hops. We'll drink to you "owning your crown" (and your space!) in 2021.
Whoop - for changing the fitness game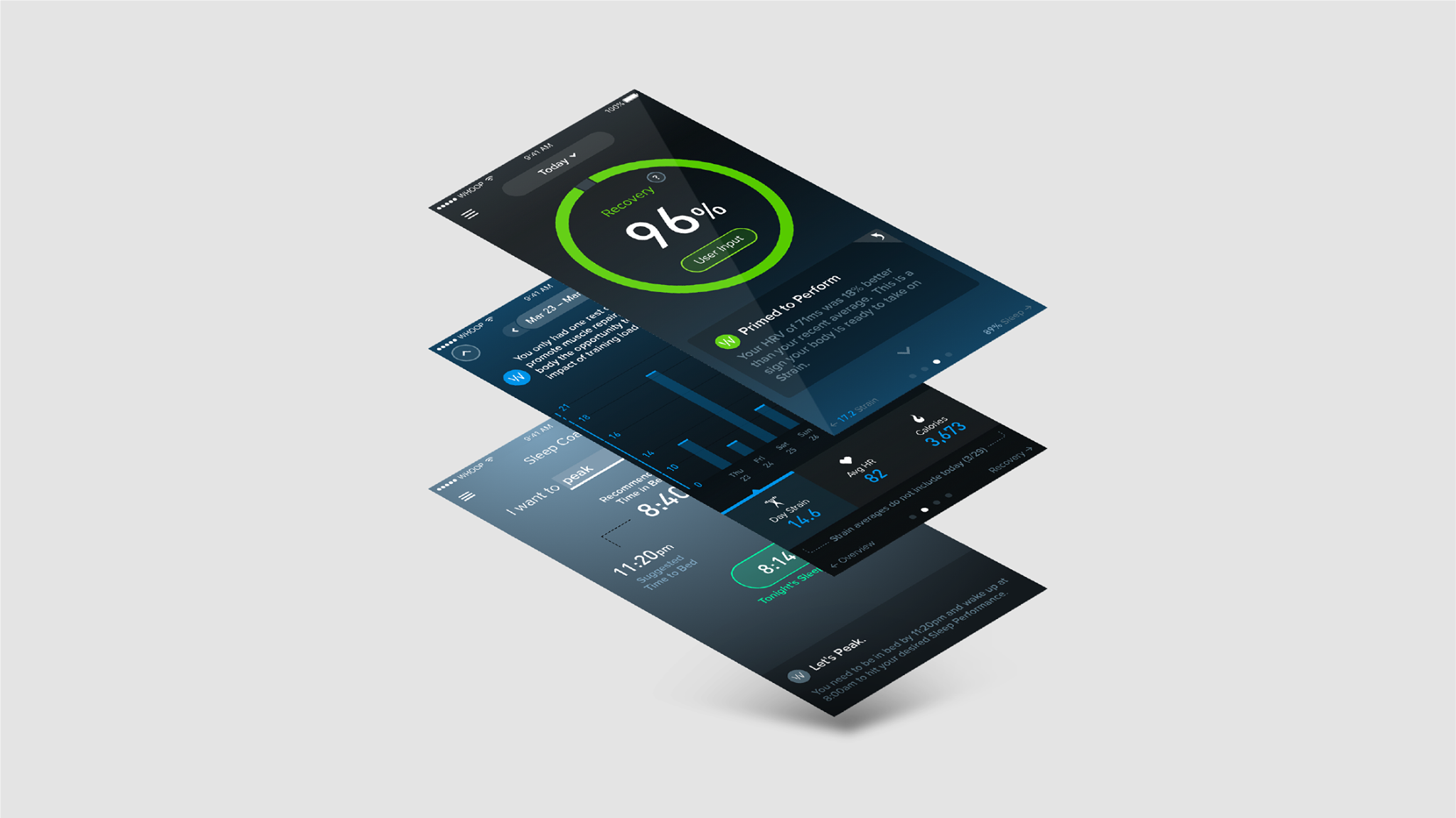 Fitness trackers and wearable technology have been around for a while (Nike+, FitBit and Jawbone, to name a few). So why do we have Whoop on our list for 2021? 

Because Whoop 3.0 is not just another imitation or incremental iteration of a 'fitness tracker.' Instead, they see themselves as 'personal performance optimization' and seem poised to genuinely disrupt and change the game in the industries of fitness, sleep and wellness. Whoop is challenging two fundamental aspects of the 'wearable technology' industry.
First, they are not just about physical exercise and fitness. Instead, they take a holistic view of personal performance, with a device and application that measures, tracks, stores, analyzes, and optimizes three essential aspects of personal health and wellness:
'Strain' – how strenuous and effective is your exercise.
Sleep – quantity, quality and patterns.
Recovery – when to rest or reduce the strain.
Second, they have a unique business model. You cannot just buy a Whoop band. Instead, you buy a $30 monthly subscription service and receive the band when you sign up. Whoop is more in the business of collecting and analyzing data and charging its users for exclusive membership access to that service as well as a community of athletes from whom they can learn and with whom they can share and compete. Whoop is an excellent example of giving the product away while charging for the service and experience, and building a brand through a community of like-minded people.
So what makes Whoop an interesting Challenger to Watch?
First, it recently raised $100m in the Fall of 2020, putting a $1.2bn valuation on the company. We haven't seen eye-popping valuations like that since dot-com boom-bust days or the rise and fall of Quibi more recently. So it begs the question? Will Whoop continue to grow and acquire customers and build a sustainable business model and community to justify that hefty valuation? Or will Whoop fail to catch on or fade away like other 'wearable technology' like JawBone?
Or perhaps Whoop will get acquired in 2021 by one of the larger technology companies like Amazon, Apple or Google who have been known to pay a hefty premium for successful startups and new business platforms (remember Apple and Beats from Dr Dre?). Many of the early investors in Whoop are professional athletes like Rory McIlroy and LeBron James. Likely, they are all looking to score a nice 'exit event' payday much like 50 Cent got from Glaceau, Ryan Reynolds got with Aviation Gin, and George Clooney scored with Casamigos.
Secondly, Whoop has very promising potential to 'change the game' when it comes to measuring, tracking, analyzing and optimizing your health and fitness performance. Case in point, look at what Whoop did for Scott Stallings, a PGA tour professional, who has been wearing Whoop for more than three years to make him a better and stronger golfer. Last fall, Scott noticed some irregularities in his heart rate data and patterns, and those indicators prompted him to seek medical treatment.
It turned out he had Covid-19, yet was mostly asymptomatic. Stallings credits Whoop with providing an 'early indication' that allowed him to get diagnosed and treated for Covid, rest, recover and return to golf healthier than ever before. 
"Data and analysis will become an integral and vital part of our lives in the future."
In summary, Whoop 3.0 is an excellent example of a challenger delivering a new and compelling reason to choose its brand and product – namely exclusive access to data, analysis, optimization and a community of like-minded ambitious athletes – rather than just introducing a disruptive new technology/product.
It's also a great experiment and an example of how data and analysis will become an integral and vital part of our lives in the future. With that in mind, it's good for us all to heed the wise words of Lord Kelvin and Albert Einstein, when they said respectively: "If you cannot measure it, you cannot improve it" and "Not everything that counts can be counted, and not everything that can be counted, counts."
So let's pay attention in 2021 to the data we collect, use and analyze. Whoop sacrifices measuring everything to focus and prioritize data for Strain, Sleep and Recovery. Finally, if for no other reason, it's refreshing to see disruptive technology and stratospheric valuations for a startup coming from somewhere other than Silicon Valley, reminding us that we need not live in Silicon Valley to get access to capital or change the world!
Liquid death - for making water interesting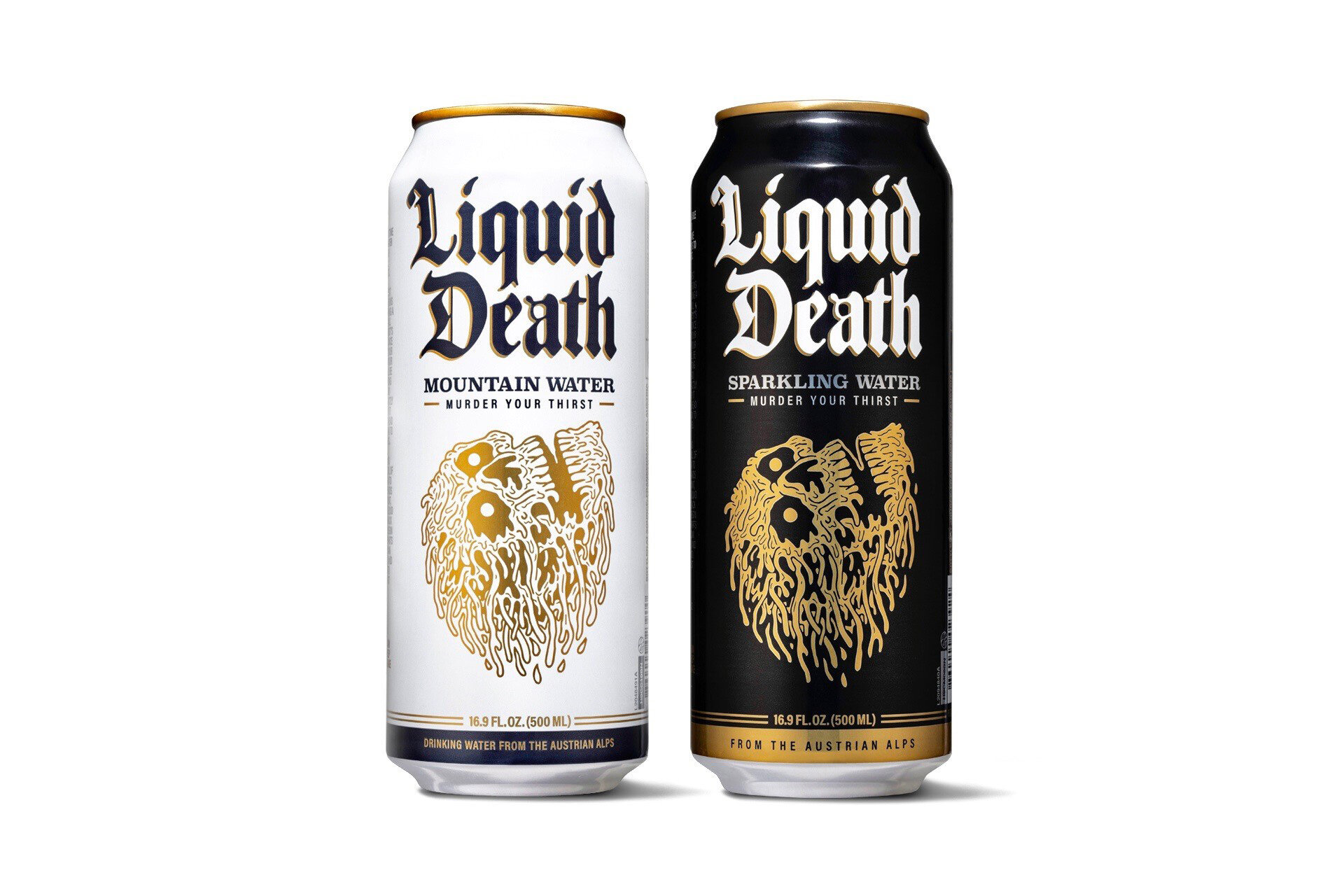 We have a brand exercise we use at eatbigfish called 'Flip.' We ask the client to identify the conventions, practices and typical behaviours of the category and then deliberately flip them to see what that might look like for their brand. It's a sure-fire and straightforward way to bring differentiation to a brand and interest to a category.

Liquid Death, the mountain water brand, appear to agree as it's taken a similarly direct and contrarian approach to entering the bottled water category. In a category that is so often about life and vitality, Liquid Death instead talks about demons, death, murdering (thirst) and killing (plastic). Where consumers might usually see mountains and the alps, we hear of Earth's underworld.
Where the water category's conventional colours are white and sky blue, Liquid Death choose black as its primary brand colour. And if the dominant emotion in the industry is about tranquillity, health and being serious, the brand instead makes water sound exciting, dangerous, and pretty weird.
Liquid Death is typical of a challenger brand in both its mindset and behaviours. For many marketers, the approach the brand has taken may seem a little too literal and pronounced. But it's hard to argue that in mostly uninteresting categories such as packaged water, deliberately flipping a 180 on category conventions can offer results.
Liquid Death's debut ad, which features a man being waterboarded for the spot's duration (it's way funnier than it sounds), cost $1.5k to make and within three months had 3m views. "Water is not a girly drink for yoga mums" the ad says. "Water is deadly. Water is liquid death." In the following three months after the ad's launch, the company had amassed more Facebook followers than Pepsi-owned Aquafina.
The irreverent challenger has since followed up by releasing a 14-track album on Spotify and 12-inch vinyl called 'Greatest Hates' made up of comments and product reviews the company has received online. Hits include 'I thought this was alcohol' and 'Your product is dumb'. Liquid's turning sour lemons into sweet lemonade.
'Killer Baby Namer' is another memorable activation on its website. It's an interactive baby name generator that provides custom baby names such as 'Zorglom the Destroyer' or 'Hellface Meathammer'. Cute. And another reason for curious consumers to visit its site and engage with the brand.
Whilst clearly an irreverent brand, it's deadly serious about one thing: killing plastic. Liquid Death's water comes in infinitely recyclable aluminium cans, rather than the category convention of plastic bottles. The company share the shocking and depressing statistic on its site that "if plastic production isn't curbed, plastic pollution will outweigh fish pound for pound by 2050." Death to plastic, indeed.
In September 2020, the company raised a further $23m in Series B funding taking its total investment to over $34m. The fresh funds are to help expand the company's footprint in the US. Liquid Death's Mountain Water and Sparkling Water are currently sold in Walmart, Whole Foods and 7-Eleven stores nationally, a retail offer that complements its popular D2C business via its website.
I'll leave the final word to Steve Nilsen, Liquid Death's Vice President of Lifestyle Marketing, who we interviewed for The Challenger Project last year. He summarises the brand's challenger strategy perfectly and explains why a bold and irreverent water company is proving such a popular concept in 2021.
"No one has done anything interesting with the branding and the messaging of water. We're going to be the bee in the bonnet," Nilsen says. "We're getting cans in hands, and then following it up with out of the box marketing and having fun with an industry that has generally just chugged along. And who on this earth, especially with what's going on right now, doesn't want to have some fun?"
Culdesac - for reimagining our cities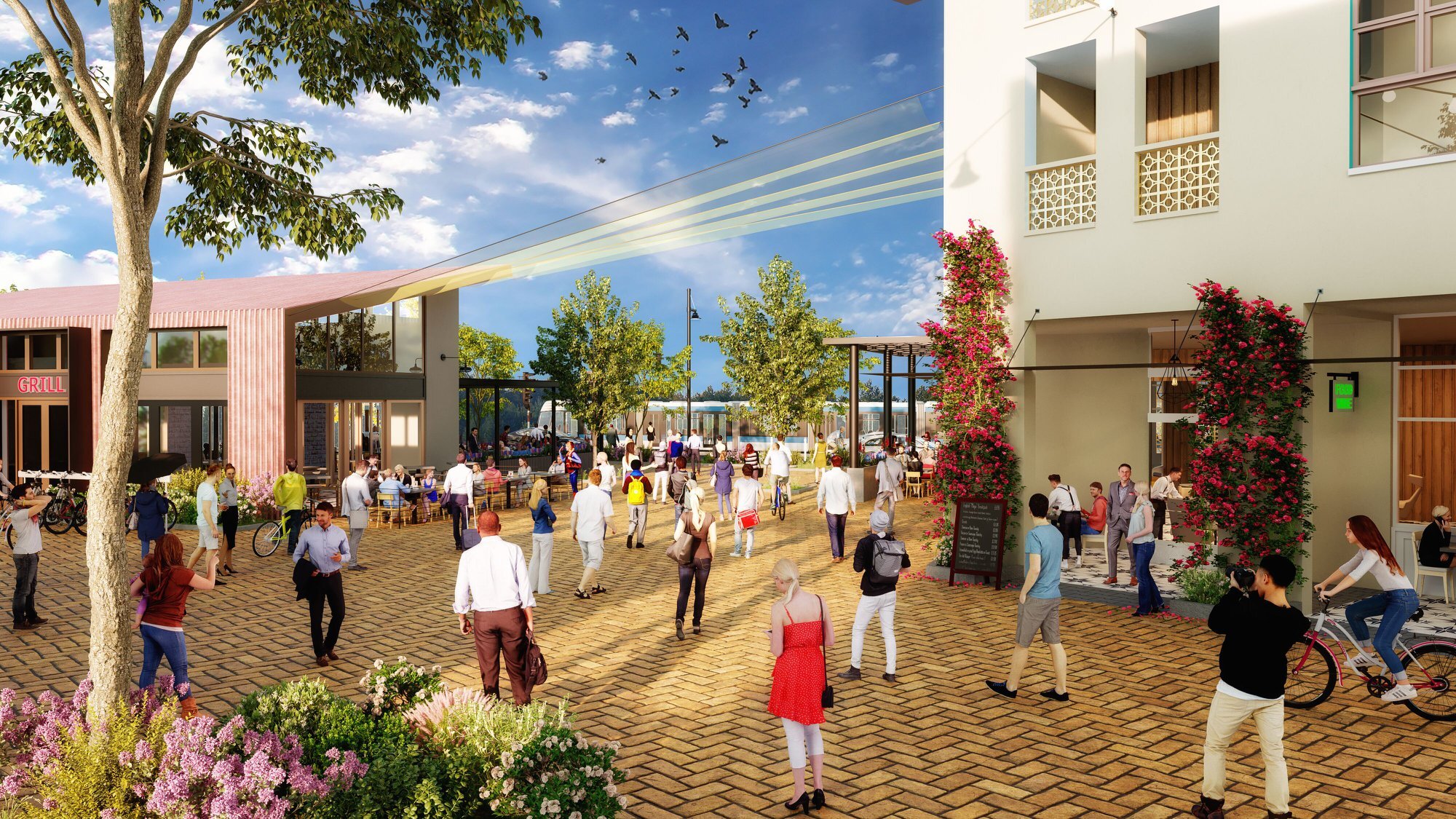 Culdesac offers a blueprint for modern developers and cities to break habits that are strangling so many of us.

The average inhabitant of Los Angeles wastes 119 hours per year sitting in traffic according to a study by Texas A&M. That's not their total commute, that's just the time they sit there. It's the worst city in the world for it, but there are plenty of other culprits whose citizens pay for the right to be sat behind the wheel, wishing they were somewhere else.
At the same time, AAA estimates that automobile ownership costs on average $8,649 per year, or about $709 per month. Additionally, 38,000 people die every year in auto accidents on US roadways, plus 200,000 Americans are estimated to die each year from the associated air pollution.
We are a global civilization that, with a few notable exceptions, has become entirely enslaved by the automobile. When the car was a luxury good, and the roads were empty, the car may have been the liberator most car advertising tends to portray it as, but for now, it just clogs the world around us. When the historians of the future look back at us, this period will be known as the Oil Age, and they'll laugh at how we became so entrapped by the internal combustion engine.
While electrification and automation can help with some of the sins of the automobile, the fix for this may come outside of four wheels. Cities have to invest in public transport and create hubs of more densely populated shared space, where people can live, work, shop and enjoy themselves without the need for a car.
"Where the public sector has struggled to make headway, a private developer is reimagining the type of cities we want to live in. "
But local governments in the US have been constantly thwarted by NIMBYism or cries of "socialism" whenever investments to move away from the auto-stranglehold are tabled.
Enter a challenger brand — Culdesac.
Where the public sector has struggled to make headway, a private developer is reimagining the type of cities we want to live in. Where we tend to try to solve these problems at a macro level, Culdesac is trying to offer an alternative to the automobile two or three city blocks at a time. Opening in Tempe, Arizona in 2021, Culdesac is "The first car-free neighborhood built from scratch in the USA".
The location is no mistake. Tempe is a suburb outside of Phoenix, known as "the world's least sustainable city", or as King of the Hill once called it "a monument to man's arrogance". Temperatures in the desert city regularly reach 40C/104F. It has the second-lowest "walkability" score of any major US city.
And into this mess, Culdesac is dropping an alternative - a chance for people to zag against the car culture that dominates the rest of the country. While Culdesac offers much of what a large apartment community might (communal spaces, bbq's, pools etc.), it has also thought intelligently about how to ensure that the car becomes entirely obsolete. Restaurants, retail and co-working spaces are all part of the development. Shared bikes and scooters and a connection to the city's light rail ensure that being car-free doesn't mean being stuck.
To many of us living in densely populated cities like London or New York, this may all sound incredibly obvious. But the USA is a country that thinks "car first". Dave Roberts from Vox.com describes how "Americans think of cars like fish think of water… we've never thought it could be otherwise"... and offering a challenge to that might be a lightbulb moment.
If Culdesac can offer a compelling alternative in microcosm, and it can meet its ambitions of creating car-free neighbourhoods around the country, it might start a blueprint for modern developers and cities to break habits that are strangling so many of us.
Entocycle - for rethinking the food chain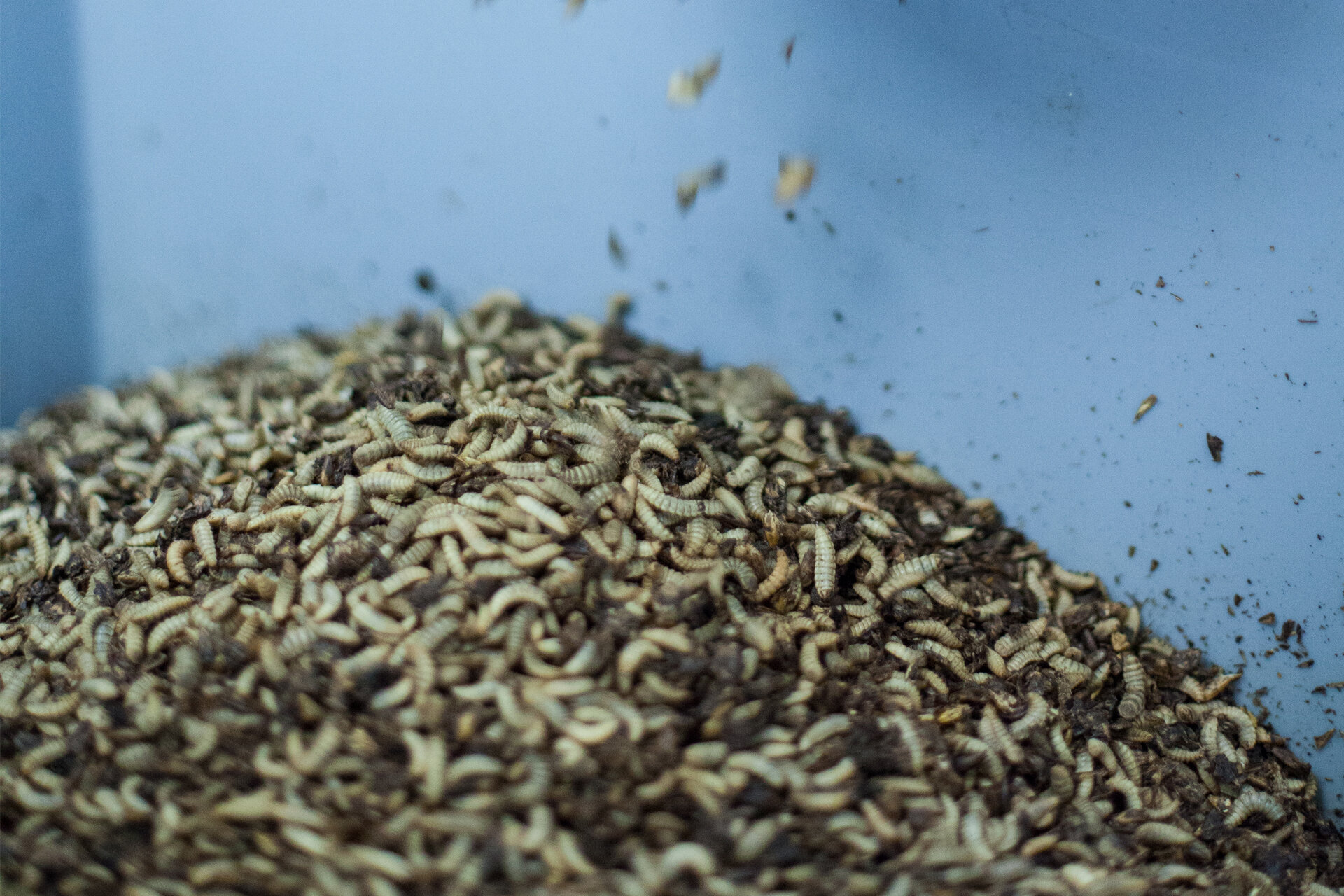 The global food system is broken. Food production is responsible for one-quarter of the world's greenhouse gas emissions. It's often easy to look at its problems in an atomised way. Food waste for instance, or pinpointing meat and dairy as the problem.

The truth is the issue is systemic. We have a highly optimised and complex supply chain that primarily values one thing: make it cheap and largely screw the planetary and societal consequences. Here are five facts illustrating just some of the absurdities of how we currently produce food:
77% of agricultural land is used for farming animals, yet meat and dairy provide only 18% of the world's calories. That seems a pretty poor ROI.
Farmed chickens and pigs are routinely fed fish — an animal they would never have naturally eaten in the wild.
69% of the EU's protein-rich feed (e.g. soya) is imported. 
40% of the UK's 14.8m tonnes of food waste is sent to landfill each year releasing dangerous greenhouse gases.
99.4% less land is required to produce 1kg of protein from insects compared to soy - the main ingredient used to produce animal feed (Think of all that Amazon rainforest that could be saved)
Sounds pretty dysfunctional right?
Entocycle is a British insect farming startup that directly addresses ALL of these scary inefficiencies in our current food system. The company takes a 'circular economy' approach to production, it takes in pre-consumer food waste such as spent coffee grounds and beer grains and utilises insect's natural bio-conversion process to convert this waste into natural, protein-rich insects to feed animals. The waste product from the process (the insect's poop) is used as a highly effective and natural fertiliser that can be used to grow new crops.
As in nature, there is no waste.
The 12-day conversion process uses a fraction of the land and water resource required to produce other forms of protein-rich food (meat) or feed (soy or fishmeal) and tackles food waste (what the insects are fed on) at the same time.
With an increasing spotlight on the environmental damage caused by unsustainable proteins, alternative proteins such as insect farming have become a rapidly growing industry. Entocycle's rival Ÿnsect has raised $372m to build the world's most high-tech insect farm in Amiens, France with plans to commercialise by supplying insects for the farmed fish and pet food markets. The global population is set to reach 9.7bn by 2050 and we'll need new and sustainable ways to feed ourselves and what we eat.
What sets Entocycle apart from competitors is its development of computer vision models and automation that enables it to produce highly-predictable yields of black soldier fly larvae. The technology enables waste to be turned into food from anywhere in the world and produce protein all-year-round regardless of seasonality. Hyper-local feed production could mean the days of shipping protein half-way around the world are numbered.
The company's ambition is to revolutionise the way we feed animals, replacing unsustainable protein sources such as soy and fishmeal with insects. It's focusing initially on the UK pet food market helping forward-thinking and sustainably-minded businesses switch from meat to using more sustainable whole insects instead as a protein source. It's estimated that meat-eating pets create 64 million tons of carbon dioxide each year — the same impact as a year's worth of driving from 13.6 million cars.
The company has a pilot facility in London Bridge, central London, at the moment but a £10m UK government grant awarded from Innovate UK in September 2020 will enable the startup to start work building Britain's first commercial insect farm in the latter half of 2021. It will be the first facility of its size in the UK and will start Britain's journey to tackle the problem of food waste and become more food and feed secure, creating nutritious and sustainable animal feed within our own borders.
At the heart of Entoycle is the belief that humanity and nature are interconnected and we need a new-found understanding and respect of nature and its natural processes. Insects, for example, are nature's natural nutrient recyclers and a natural source of food for many animals, yet these vital roles are undervalued or entirely missing from our current food system.
There could be other benefits of a new and profound respect for nature too.
"Viruses are kept in check in natural ecosystems with diverse and abundant wildlife," says Keiran Whitaker, Entocycle's founder and CEO. "But as humans encroach on nature, usually, to produce more food, we weaken these ecosystems and make them less resilient to disease. Our pushing of the natural world into ever tighter corners of the earth is what allows viruses to thrive. And this pandemic is the consequence."
The health crisis has raised questions about how we live and the way society functions.
Is society fair? Have we lost connection with nature? Challengers like Entocycle, that take a circular and holistic approach to preserving and utilising Earth's precious resources could play a role in answering our desire for a better way as we rebuild. Much is at stake in 2021.
Pinduoduo - for making shopping social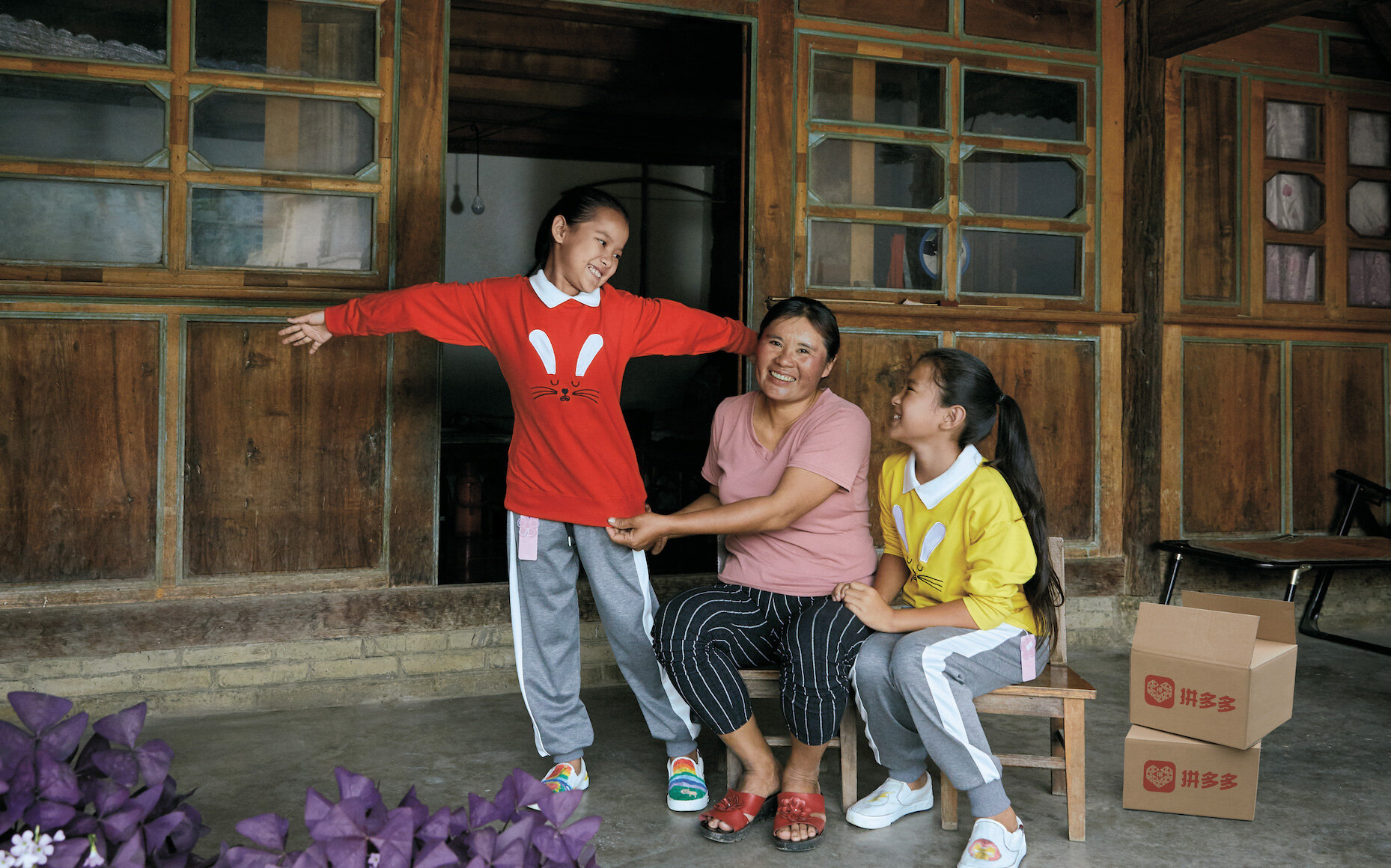 Pinduduo brings a new emotion to an online shopping experience that has mostly lost its luster. It could change e-commerce forever.

Earlier this year, in a totally legitimate non-smokescreen that was in no way intended to distract from poor polling numbers, TikTok suddenly became public enemy number one. It seemed that the teens' dancing and stupidity app of choice was now a national security threat. TikTok needed a buyer if it were to be allowed to keep entertaining Americans during 2020's annus miserablis. Up stepped the great and the good of the tech world, each of them looking for a cut-price piece of the incredibly entertaining platform and the killer algorithm that makes the app so addictive. But amongst the Apples, Oracles, Alphabets and Microsofts, one name stood out: Walmart.
What on earth did the big box retailer want with a kid's entertainment app? It was a question that had many people theorizing… Was it in response to Amazon's expansion away from retail and into more places in our lives, including entertainment, as the next stage of Walmart's VUDU platform? Was it a way of trying to create more relevance with a younger audience? Was it just to stop someone else from acquiring it?
An interesting theory came from Zoe Scaman on Twitter, and I think it makes a lot of sense. Walmart wants to create a US version of Pinduoduo. Pinduoduo (PDD) is the largest interactive e-commerce platform in China… and therefore, the world, and the brainchild of Colin Huang, an ex-Google engineer. Huang wanted to blend the success of e-commerce platforms like Alibaba, with the fun and engagement of social media, specifically networks like WeChat.
Similar to how Tinder applied the rules of gaming to dating, PDD has applied the rules of social to e-commerce and made shopping a game that users can play with friends. In doing so, PDD has changed the category from B2C to C2B -- a business model where consumers, not companies, dictate the terms of sale.
The Pindudoduo experience ends up like a blend between Amazon, Groupon, eBay and Facebook.

Here's how it works:
Shoppers form teams and post product listings for the items that they are after. If you see something you like, you can join that team, helping to drive the price down (a bit like the bulk buy model of Groupon).
You can help push that price down further by getting more people involved in the purchase, either by sharing on your feed or sending the link out to people you know.
The more people get involved, the more the link gets pushed to people's homefeeds (or on WeChat). The algorithm promotes deals it thinks you will like based not on what you've bought before, but what people are getting excited about (something that TikTok is excellent at doing).
So while bulk buying is nothing new, the social activity behind it, where you effectively team up to "win", creates an entirely different buying experience. PDD is not new. The company launched in China in 2015 and floated on NASDAQ in 2018 (one of the biggest IPOs of the year). But with e-commerce becoming increasingly important, a trend accelerated further by the pandemic; the opportunity to challenge the existing approach to buying and selling online is fascinating.
Last year, we interviewed Simon Beckerman, the founder of Depop, who said that "buying stuff from big companies is not exciting anymore". In the pursuit of efficiency, e-commerce has failed to replicate the fun that shopping used to have. PDD (or the Walmart lead equivalent of it) could revolutionize the world of e-commerce by bringing a new experience and new emotion to an online shopping experience that has mostly lost its luster. Pinduoduo could be the next big challenger retailer.
Oda - for bringing artists and audiences together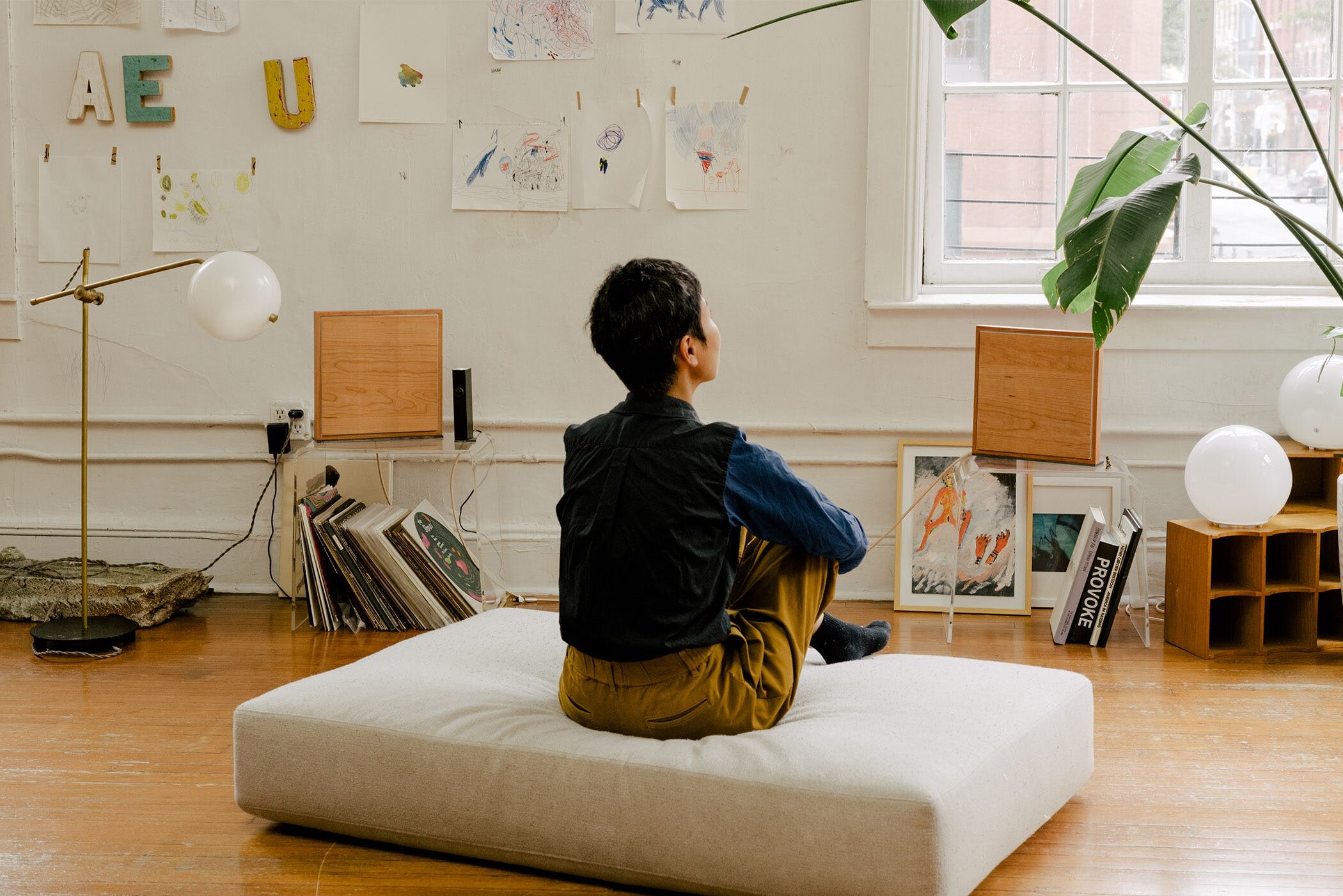 Oda is an antidote to the meh experience of live-streaming music, grainy concert footage on YouTube, and the awful music-as-muzak that all-you-can-eat Spotify has gifted the world.

Often the job of the challenger is to bring something new to the familiar. If you'd told me a few years back that financial transactions would one day drive a social media-like experience, that I'd routinely jump in the back seat of a total stranger's car to get across town, or that there'd be a major stock market-like experience for sneakers, I might have thought you bonkers. And I'd have missed Venmo, Lyft, and StockX.
Trying to get my head around Oda in 2021 is akin to all of those. And I am a big fan of live music, so I really want to get my head around it. The basics are this: you buy a pair of nicely designed, hi-quality wooden speakers for $399. These are wi-fi enabled, and the sound is supposedly excellent. Then you buy a season's subscription for $79 which gives you direct access to live streams of various artists. There's no video, just sound. You can't listen later, nothing gets archived. You can't chat to the musician either. Oda is simply an immersive, intimate listening experience.
Because Oda has popped up in Covid times, it gets framed as a replacement for the live concert experience many of us are jonesing for. But Oda was conceived years before pandemics were all the rage, as an antidote in part to the meh experience of live-streaming music, grainy concert footage on YouTube, and the awful music-as-muzak that all-you-can-eat Spotify has gifted the world. Oda attempts to create a wholly different musical experience around "intentional listening" (HT to E. Little) and build relationships directly between audience and artist.
So, while the most obvious use case is appointment listening for one-of-a-kind concerts — the artist announces the time, and you tune in — the potential is there for new forms and formats to emerge around Oda. When artists sign up to do a "weekend with" or a "residence", one might experience a 2-hour rehearsal with a classical cellist and a voice-over of the different interpretations she's working with. Another might give us a tour of their vinyl collection on a Saturday morning, or random jams when a buddy drops by. Others may let you glimpse the creative process, to be there as a new tune develops. This last thought is what excites artist Mount Eerie:
"In this new territory where I'm imagining trying weird new things, it will be extra scary. This scariness makes it seem valuable from an artistic angle, as well as just a personal growth angle. It's like leaping into an unknown."  — Mount Eerie
What also excites the artist is the opportunity to add a revenue stream. The livelihoods of musicians have been so upended by streaming services that live shows are the only way to make a go of it. Being able to fill the downtime between tours and to reach audiences where tours never go, might just help keep some musicians afloat. Oda will never come close to anything like this, but if that same heart and mind opened up his living room to me of a wet weekend in January, well it might just be worth the $399.
Minor Figures - for being more funk than punk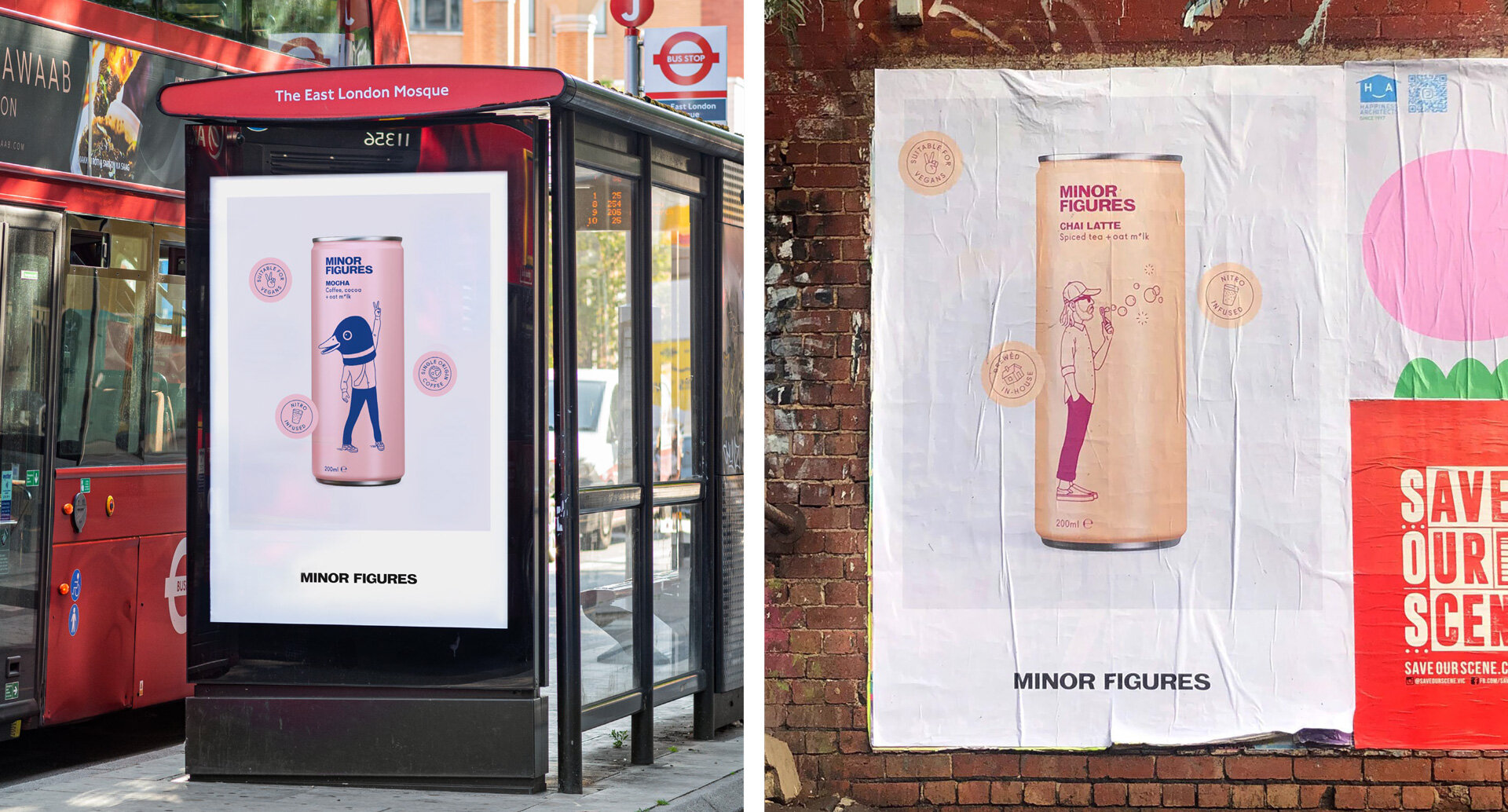 Minor Figures rejects mainstream society's culture of hard work, aspiration and success. Instead, the UK coffee brand deliberately champions all walks of life, from the strivers to the idlers.

"We're not that brand that's like, 'get up and rise and grind. You can crush it, go out and do it,' and all these puke-ridden motivational and aspirational brands", says Stuart Forsyth, co-founder and CEO of Minor Figures. "Our brand name and the characters on our packaging are all about celebrating humble lives rather than celebrating success… we're, you know, the non-hero."
The brand is what in 'challenger-speak' is known as an 'Enlightened Zagger': a brand that deliberately swims against the prevailing cultural or category tide. But it could also be challenging something else… Forsyth suggests that what Minor Figures is really challenging is the idea of aspirational brands altogether. Perhaps then Minor Figures is an entirely new challenger brand narrative? The anti-hero — a challenger brand notable for its absence of a grandiose mission or purpose and with a focus instead on enjoying life, having fun and occasionally poking fun at the very notion of brands as our heroes and saviours.
Minor Figures celebrates the simple things in life. Each product features an illustrated character on its packaging taking pleasure in the often mundane; reading a book (while sat on a lilo), tinkering on the piano, blowing bubbles. They are all expressions of life rather than expressions of "success" Stuart says. "We're more funk than punk."
Founded in 2014, Minor Figures is a London-based coffee company selling to 25 countries. The company sells a range of ready-to-drink products including a nitro cold brew, a chai and a mocha. In 2018, and accompanying a brand refresh, it launched an oat milk which quickly starting flying off the shelves. In 2020, its white 1L Oat M*lk cartons became its best-selling product, and Minor Figures has (quite unintentionally) become more known for its milk alternative than its cold brew coffee.
Forsyth puts the rapid growth down to the "exploding" alternative milk category but also because it came at the market from a different perspective. While other plant-based milk brands were trying to replicate milk, and naturally, at some level fit with the existing milk category's codes and conventions, the founders of Minor Figures weren't interested in milk at all. "We're coffee people", says Forsyth. "Everything we do is to create a better cup of coffee." The brief for Minor Figures was very different. It wasn't to replicate milk. But simply to 'create a better cup of coffee'. Different brief. Different outcome. And the result is a differentiated brand that looks and behaves more like a quirky cold brew coffee (as is its origins) than a plant-based milk.
Despite its care-free attitude towards 'aspiration' from a brand perspective, Minor Figures has big and ambitious sustainability plans. Many people will know that oat milk is far better for the planet than dairy. But Minor Figures aren't slacking here and want to make further progress in this field. In 2020 it became carbon-neutral by way of off-setting its carbon emission by investing in green projects. And it is in the process of becoming a B-Corp. This accreditation will make it legally required to consider the impact of its actions on society and the environment. Ultimately, Minor Figures' plan is to reach carbon zero, meaning it isn't just off-setting emissions but negating them entirely —aspirational stuff.
"It's just going to be business-critical going forward," says Forsyth, making clear this isn't about positioning. But with Oatly receiving negative headlines in 2020 for receiving investment from Blackstone - a firm that in the past has supported deforestation, there's an opportunity for Minor Figures in poaching some of the more environmentally conscientious oat milk aficionados. The original oat milk challenger could get challenged in 2021.
Gugu Intimates - for showing up for women of colour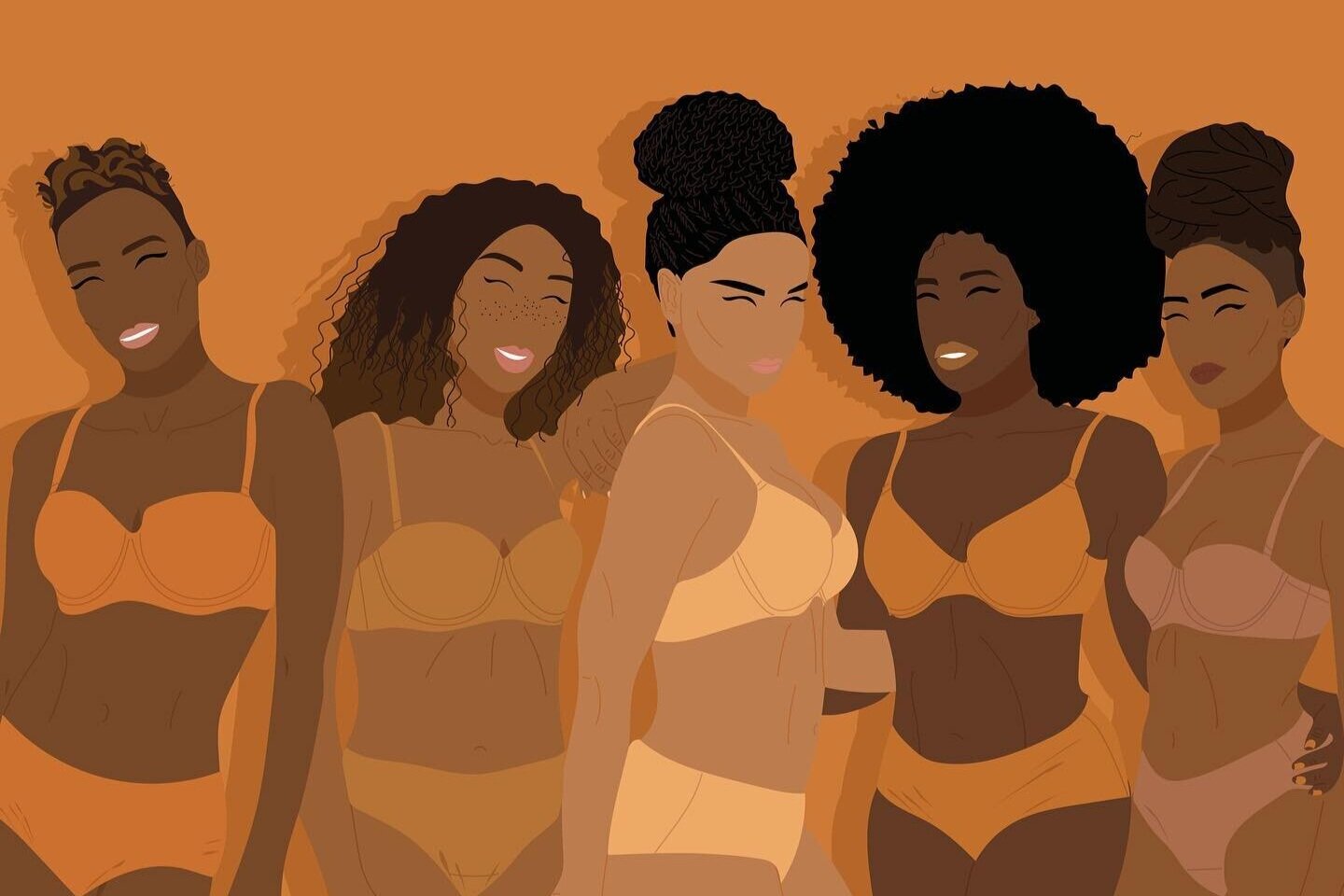 Africa is a continent of extraordinary diversity. The continent of 55 countries is home to more than 2000 languages, over 3000 ethnic groups, and… a single shade of nude?

With all the shades and tones of melanin-rich women walking the African continent – who make up roughly half of the continent's 1.3 billion population – you'd think that finding affordable, accessible skin-coloured underwear for brown-skinned women would be a breeze. Not so much.
For a long time, 'nude' underwear, even in Africa, has catered almost exclusively to fairer skin tones. Historically, if you perused the racks of mainstream retailers, you'd find a variety of beige or peachy 'nudes' – but rarely (if ever) a range of skin-toned options for black and brown women. As a result, women of colour have had to resort to imaginative ways to wear sheer or white fabrics. This is what Gugu Nkabinde discovered in a conversation with colleagues and friends about how to 'layer like a pro' so that their underwear didn't show through their shirts.
The first step
Following this mildly entertaining yet frustrating conversation, Nkabinde went on a mission to find nude underwear for brown-skinned women. She finally came upon an overseas brand – but at almost $200) for a single underwear set (including all of the customs charges), this wasn't a long-term option for her – or a viable one for many women in South Africa or across the continent.
So, being a strategist and seasoned marketer, she undertook research to start her own underwear line that would cater to a variety of African skin tones, without the added admin or cost of international customs. Driven by an impassioned indignance – "If I can match my make-up to my skin, why can't I match my underwear?" – Nkabinde hunted for the right dyes, sourced the right fabrics, and started producing her own line of seamless, comfortable luxury garments. In so doing, Nkabinde has ignited a confidence movement for all women.
Challenging the status quo
Gugu Intimates launched in April 2017 with a mission to 'adorn brown-skinned girls in beautiful, premium quality underwear that complements your skin tone no matter what shade you are.' This is clearly not just about fashion; this is about challenging conventional Western standards of beauty and empowering women of colour by helping them feel comfortable and confident in their own skin.
This comes through not just in their growing range of shades designed to fit a broader range of differently-shaped and -sized women, but also in how each shade is named. The names for Gugu Intimates' various shades of underwear all translate to 'beauty' in different African languages: Elewa (Yoruba), Amara (Arabic), Buhle (Zulu, Ndebele, and Xhosa), Zuri (Swahili), and Runako (Shona).
Nkabinde is determined, however, that this is only the beginning. She and her team have grand ambitions to expand the range across even more shades, more sizes, and better fits that represent and serve a wider audience.
Where to, next?
While Gugu Intimates has already become immensely popular – with distribution through partner stores across South Africa, in Zimbabwe, and the States – Nkabinde doesn't yet believe it is a 'success'. For her, the brand will be successful when women worldwide can say: I've found my nude, for my size, with the right fit and support for my needs.
To realise this vision, Nkabinde has started exploring a few avenues. She is looking to expand the Gugu Intimates range to include shapewear, maternity wear, and swimwear – meeting the fit, form, function, and, of course, fashion requirements of women all over. She's also hoping to partner with local suppliers to have everything produced in South Africa, making her products more readily available and accessible to an African market. Once local production is possible, the goal is to offer underwear that is customised to individual skin tones – so that anybody can have a shade crafted, and even named, specifically for them.
Nkabinde is also hoping to develop unique lines in partnership with retailers who speak to the same audiences as Gugu Intimates with the same message: you are beautiful in your skin, no matter your size, shape, or colour. She's already got some ideas in the pipeline for 2021 – watch this space!
Ohne - for empowering 'bleeding babes'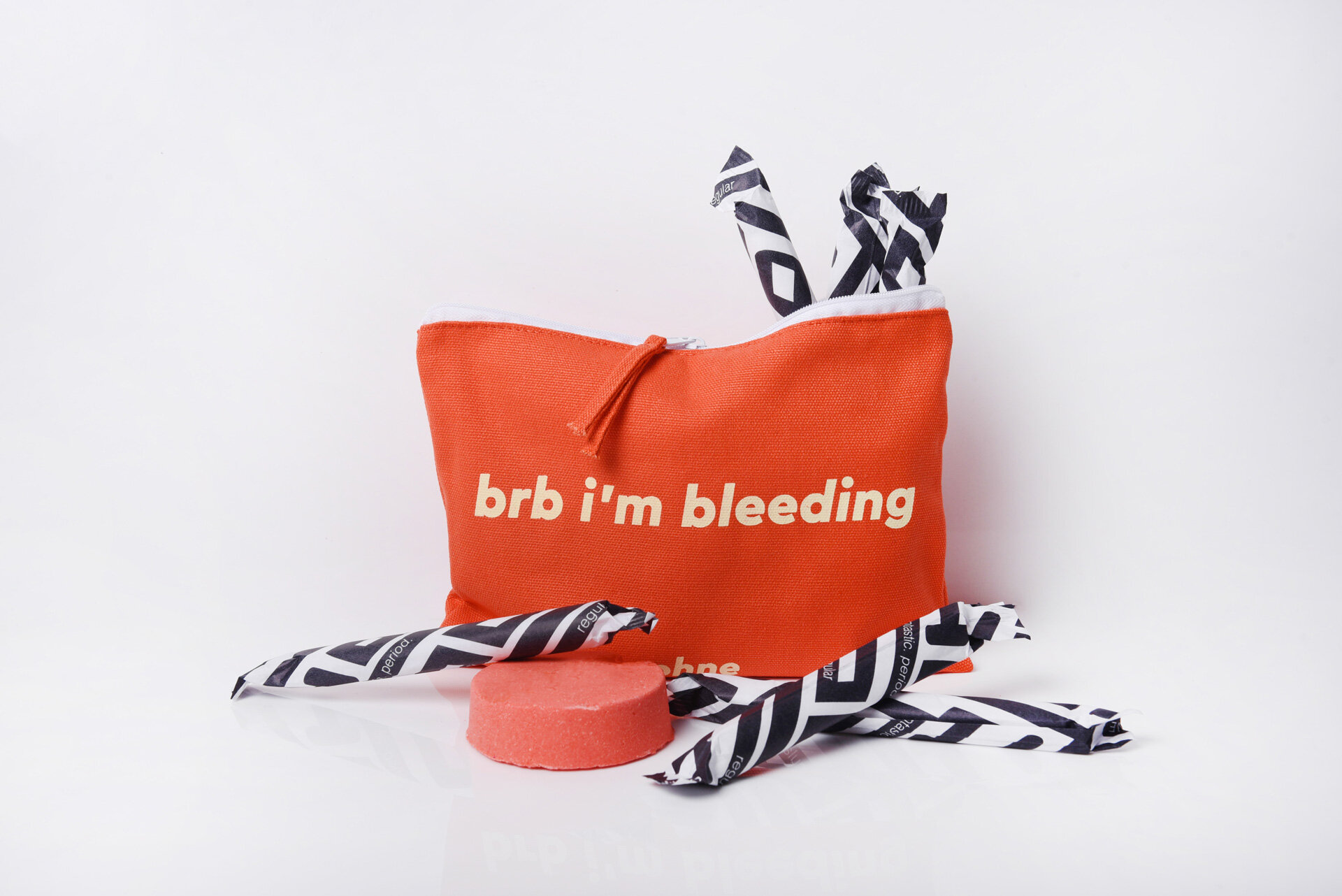 It began with two university friends, a night out, the need for a sanitary pad and one big 'what the !?' moment.

Co-founder Nikki shares: 'We were at Leah's one evening, I had my period and was unprepared, so I went into the bathroom and found a pad. I opened it up and there were purple hearts on the actual pad'. Nikki pauses here and her face says it all, 'I was just like… why do we accept this? With everything else we buy, we can choose sustainable, ethical, mission-driven brands that actually suit something of our personalities… and it's such an intimate thing that we use every single month: why is there no choice?'.
The result of that moment and the conversations that followed it? Ohne. Like any great challenger Ohne has a really clear view of the business it is in and it's not 'period products'. Whether it's a monthly, tailorable period product subscription, CBD period pain relief or hormone balancers, Ohne is challenging the way you perceive and experience your cycle. Designed by friends 'for friends' its role is to empower you to own your cycle and so far it has helped 50,000 'bleeding babes' do just that.
Founded in 2018 by Leah Remfry-Peploe and Nikki Michelsen, it's certainly one to watch. The company shipped over 1 million organic tampons across the UK in 2020, launched a successful range of 'cycle care' products, doubled their Instagram following and engagement from March, grew revenues by 240%, launched fully biodegradable period pads (packaging included) and donated 50,000 tampons to the NHS through a highly successful crowdfunding campaign.
Ohne's currency is conversation, and in a market that's already rather crowded, it's the way the brand enters and frames the conversation that makes all the difference. Co-Founder Nikki shares, 'You'll have around 540 cycles in your life, so it's about your period, your hormones, and everything that happens in between. We want bleeding babes to really understand what's going on with cells and their cycles every single month and that's quite powerful. Conversations with a brand about these things were just not happening before. We are bold, sassy, and we create an atmosphere that makes women and people that bleed want to learn about their bodies, not be ashamed to talk about discharge or the type of period blood they have'.
And powerful it is. Ohne is a semiotician and designer's dream, not just an investor's. With all design delivered in-house, based on a deep belief in their mission and identity ('We were creating the brand for us, for our friends and our siblings') everything Ohne creates feels sassy, deeply fabulous, and dare I say it – a new kind of sexy.
From Ohne's use of bodies of all sizes, colours and contexts (their imagery leaves even Fenty wanting), to their red and orange branding, they have broken through the 'sea of sameness' at every level of execution. With more innovation on the horizon and the direct to consumer structural shifts from 2020 set to stay, for anyone looking for a challenger in the personal health category, keep your eyes firmly on Ohne.
Uoma - for calling for meaningful change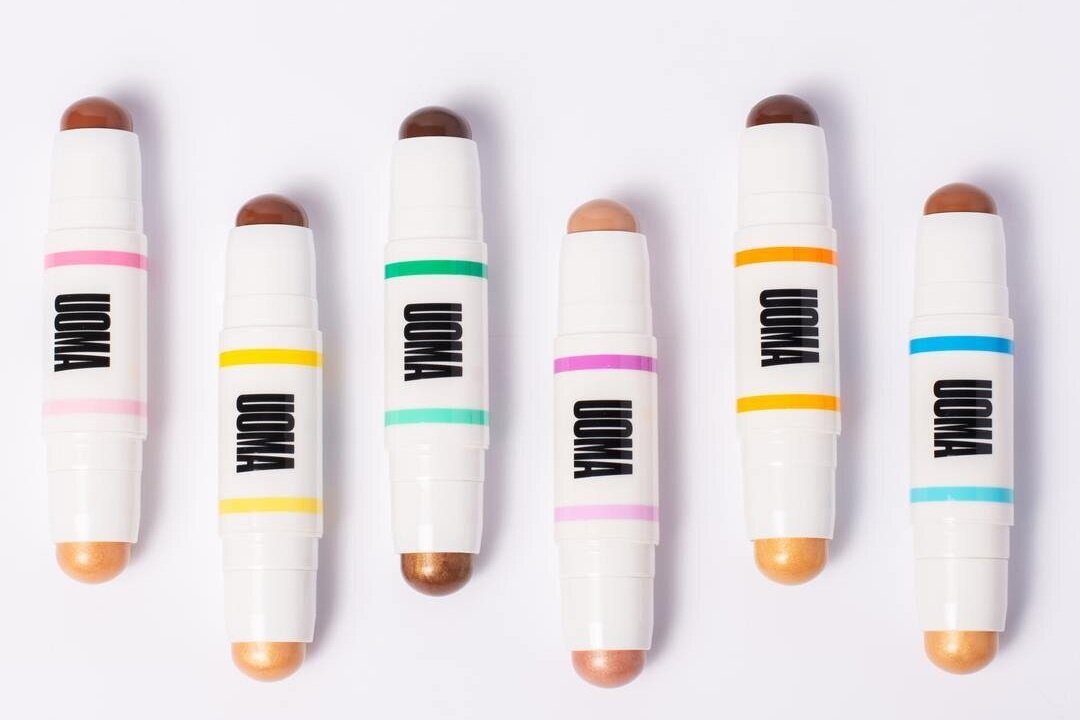 Uoma is building racial equity in the beauty industry — and its founder is challenging large corporations across categories to do the same.

As a woman of colour, and having worked in some of the world's leading cosmetic companies including L'Oreal, Revlon and Benefit, Sharon Chuter had grown frustrated with how the industry operated. "I had gotten really dissatisfied with my corporate life," she told Fashionista. "I felt like I lacked purpose. I didn't like the exclusivity, the fact that we were leaving people out."
Using her experience and her passion to right some of the wrongs of the beauty industry, Chuter decided to create Uoma - pronounced OMA (uh-mah) which means beautiful, with the belief that beauty starts the moment you decide to be yourself. Drawing on her Nigerian heritage, she created a brand for everyone, launching Uoma in 2018 with 51 shades of foundation – surpassing Fenty Beauty's 40 shades range.
Whilst many beauty brands have broadened their product offer since Rihanna launched Fenty disrupted the industry by proving the demand for a wide shade range, Chuter believes that many of the companies that followed suit are selling the idea of equality and just keeping up with trends rather than building equity or offering any substantial change to society.
Chuter has pushed things further by building inclusivity and equity from inside the industry. After George Floyd's death and the explosion of the Black Lives Matter movement, she realised she needed to do more than just broaden inclusivity in terms of her product offer, and that it was a perfect time and opportunity to encourage a broader societal change.
"If the whole world was going to come together and say, Black Lives Matter, then let's make Black Lives Matter," Chuter told Forbes. "Let's stop talking about it. Talk is cheap. You can't say Black Lives Matter if you don't have any black employees in your office."
Turning words into action, Chuter launched "Pull Up or Shut Up," a campaign that asked companies to disclose the percentage of black people at their firms to highlight their presence, or lack thereof, in leadership positions.
Since Pull Up for Change first put out its call to "Pull Up or Shut Up" by sharing their employment records in the Spring of 2020, nearly all of the major industry players including Estée Lauder and L'Oreal have revealed their figures. And the impact of "Pull Up or Shut Up" didn't stop with beauty brands. Major fashion companies and a wide variety of businesses joined the conversation and shared their records.
Challenging an industry's way of doing things can be daunting, but as Sharon Chuter has shown, being clear about what you stand for and communicating those beliefs in a bold and compelling way can be hard to ignore and lead to meaningful change.
Dash Water - for its quiet revolution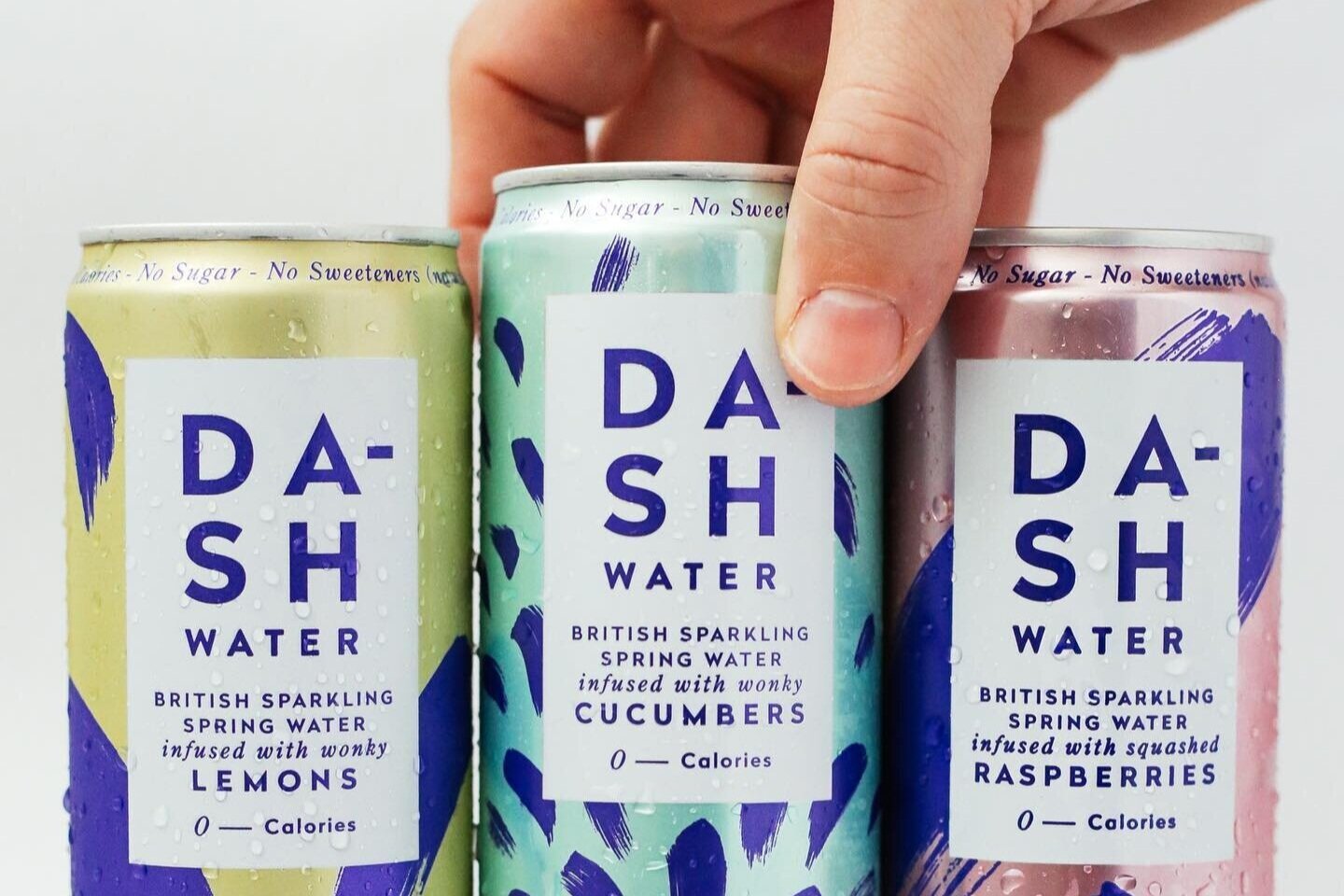 Dash brings a fresh perspective to the £15.7bn soft drinks industry with its mission to tackle food waste by saving wonky fruit from landfill.

I first met the founders of Dash Water, Alex Wright and Jack Scott, in 2017 as they set out on their journey to build a new flavoured sparkling water. I was intrigued by their mission to reduce food waste by using wonky fruit and veg as their key ingredient. It sounded ambitious, but in a category where flavour is king, would it work? Well, on the flavour front, I've heard no complaints from anyone who has sipped from their elegantly designed cans.
Dash isn't your Paddy Power of seltzers. Nor is it the Patagonia of sparkling refreshment. Dash tells its challenger story in a softer, subtler way – more important to the company is to start a quiet revolution to change the category where actions speak louder than words.
2020 was a big year for Dash.
The company saved 145 tonnes of wonky fruit and veg that would have otherwise gone to waste. And it became the leading brand in the seltzer category by sales value, taking more share than category mainstay San Pellegrino (2nd) and fellow challenger Ugly Drinks (3rd).
The UK lockdowns have helped to drive online sales, too. Over a million pastel-coloured cans of Dash have been sent to doorsteps from Aberdeen to York. Dash is now stocked in over 5000 stores across Europe and is brightening up the water aisles in Sainsbury's and Waitrose. To cap it all off, Dash has become a certified B Corp.

So why a Challenger to Watch in 2021?
As consumers become ever more health-conscious, the seltzer category is growing rapidly – 176% increase in the UK alone last year, so the domestic market for Dash will continue to grow. Perhaps more importantly for Dash, it's also partnered with US distribution platform Iris Nova, giving the brand access to a market worth $8.6bn.
By 2025, Dash aims to save over 2,600 tons of wonky fruit and veg that would have gone to waste while also committing to sustainable practices such as rejecting the use of plastic packaging and manufacturing in the UK. Challenger brands are often characterised by their desire to, not just progress their brand, but progress their category too. Dash might not be the shoutiest brand in the aisle, but it's a quiet revolution that is really starting to bubble.
Oddbox - for fighting food waste from the doorstep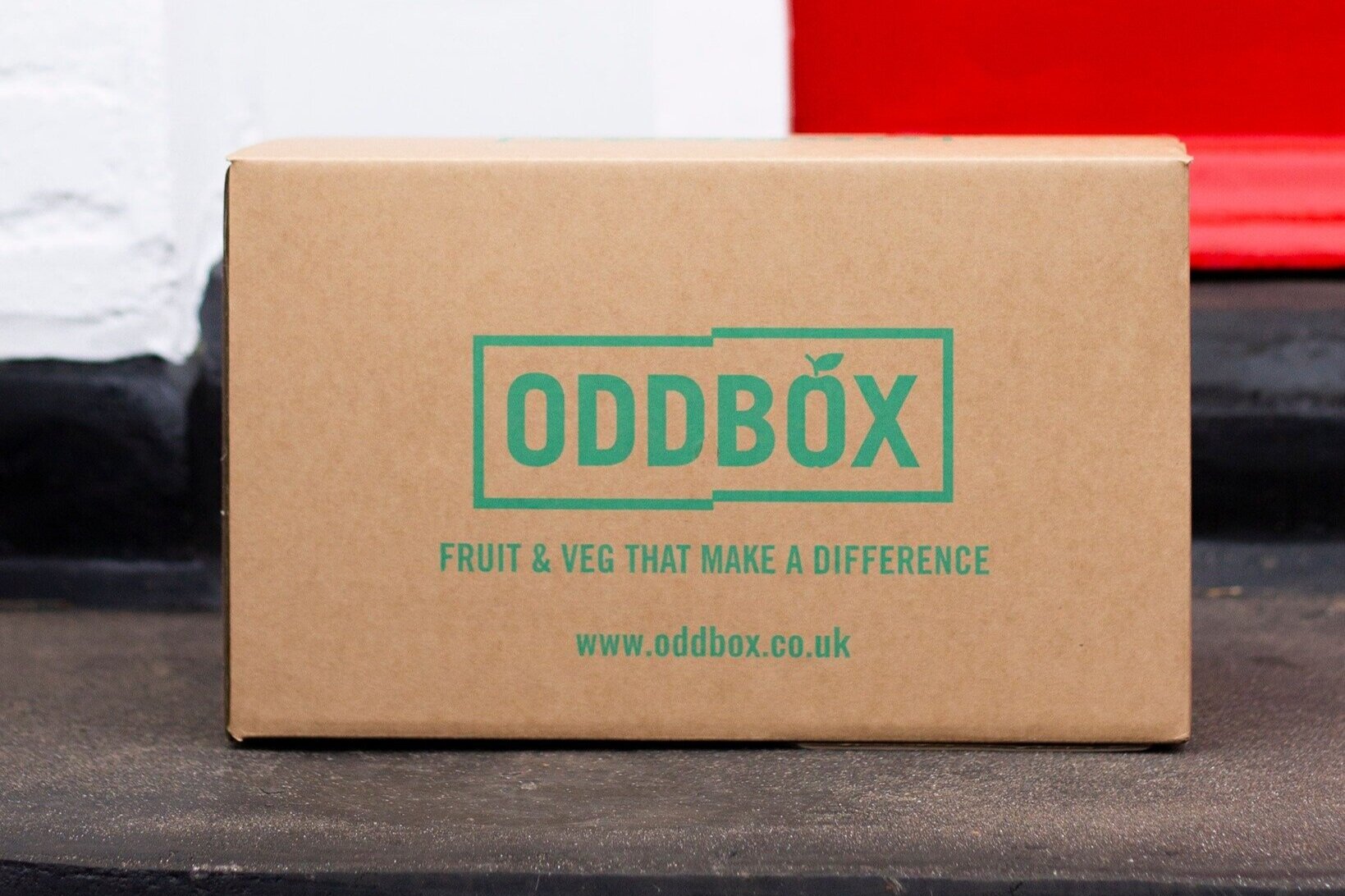 Oddbox is on a mission to fight food waste from our doorsteps by rescuing surplus fresh produce direct from farms and delivering boxes filled with fruit and veg every week to homes across the UK.

The company's subscription boxes include a custom note every week and a supply of curly cucumbers, red-ish peppers and 'dented' aubergines, an Oddbox is full of wonky joy and recipe possibilities. Founded by Emilie Vanpoperinghe and Deepak Ravindran in 2016, the couple entered the world of fresh produce with a lot of Intelligent Naivety. Without the baggage of industry experience, the couple wasn't afraid to ask the questions that weren't being asked like 'why does the UK have such a problem with food waste?'.
"We were not from the industry, so we didn't know anything about fresh produce. We thought that the growers would be really keen and happy to work with us and actually, we realised it wasn't the case," Vanpoperinghe told the Journey Further podcast. "Initially, I suppose we didn't have any credentials and people in the industry don't like to talk about food waste." Undeterred, the pair dug deeper into the issue. They found that the EU scrapped tight regulations on fruit and veg over ten years ago, but UK supermarkets and their standardised supply chains hadn't moved with this shift.
To this day, 20-40% of all produce grown doesn't meet these outdated supermarket specifications. The regulation means only straight cucumbers and apples of a specific diameter are accepted to supermarket shelves, so food waste remains the norm. Over 4.5 million tonnes of perfectly edible fruit and veg go without being eaten every year in the UK (and that doesn't even account for the wasted water, labour and land used to produce that wasted food).
"A shocking 20-40% of produce in the UK is wasted before it even leaves the farms meaning a lot of unnecessary waste for the planet, a raw-deal for producers and a whole wonky world of missed opportunities for people like us to eat"  — Oddbox.co.uk
Taking its beliefs into everything it does, Oddbox act with conviction in its fight against food waste. The company partners with charities such as the Felix project to act on food poverty in the UK and redistribute what would be waste food to those who need it.
During the pandemic, Oddbox helped the suffering farming industry by taking all the fruit and veg that would usually have gone to the hospitality sector and instead redistributed the produce to people's homes. Oddbox's thriving community reflects a real and human brand on a mission, encouraging people from all walks of life to join its fight. The more people who join Oddbox, the more significant its impact on reducing food waste and the associated carbon emissions.
Despite all the challenges of 2020, Oddbox had a great year. The business benefitted from the rising demand for doorstep delivery, it surpassed one million boxes sold for the year, and a new round of investment raised £3m to expand. To cap the year off, it also became a B Corp. We're excited to see what's in store in 2021 for this ambitious challenger.
Nide - for crowdsourced skincare


Nide is a French cosmetics manufacturer that's embraced the "creator economy" to provide new products for niche audiences.

The company specialises in clean cosmetics, a growing trend in makeup and skincare. But instead of creating products that it feels fit the most people the best (or looking at it another way, with the least compromises), Nide looks for niches by asking its consumer base what they really want from their products.
'Have you ever said, when speaking to your friends, "If only this thing existed"?' Nide's website asks. Nide wants you, the consumer, to share those wild wishes with it so that you can "Co-create Tomorrow". The initiative goes beyond simple consumer research, and instead, uses the consumer as idea generator and engineer. And where it gets interesting is that Nide will pay consumers for their ideas.
The process works like this:
Send Nide your idea - as simple as a comment or as developed as a prototype.
If the company thinks your concept has potential (and passes specific practical criteria), it will pay you €500 and then ask the community to vote on the proposed product.
If the community supports your idea (amasses 2000 votes), Nide pays a further €1500 and begins manufacturing "V1" of your product.
If the product works in the real world (with Nide's own improvements and optimisation helping out), the company will launch that product and you, the generator of the idea, will earn 10% commission of the product's future sales.
There have, of course, been brands with a similar model in the past - Threadless comes to mind in the world of fashion/design. So it will be interesting to see if the business can sustain itself beyond the early buzz around its model. Most companies in most categories focus on '"big" opportunities... What is the biggest need out there? What are most people looking for? How can we serve as many of them as possible?
But what is fascinating about Nide in skincare is that they start by looking at small. Lots of small. And it's found the perfect business model to help them to do that. As challengers, perhaps what we need to think about is not necessarily what our brand says or even does in marketing as we try to achieve our objectives, but what new opportunities could we embrace from a business model perspective to accomplish those objectives faster. 
Magic Spoon - for dialling up the nostalgia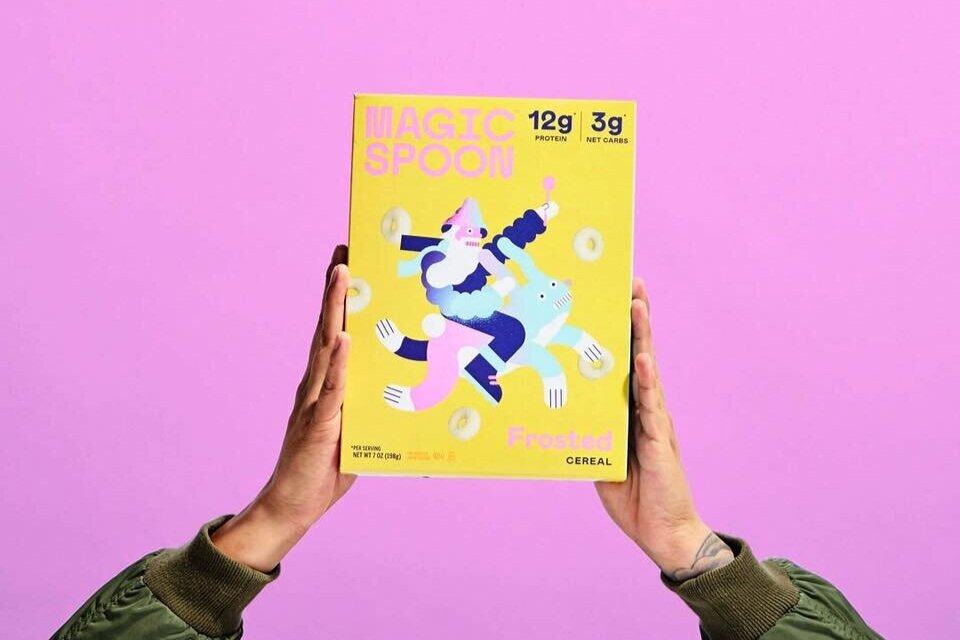 Magic Spoon is a new challenger to the cereal category tapping into two potentially potent ingredients.

We've seen the first ingredient before in challengers in the food category. Whether it's Halo Top offering us delicious ice cream without the calories, or Impossible Foods offering us meat without the moo, oink, or CO2, there's a wave of new brands answering our 'unreasonable' demands for guilt-free indulgence.
And reading the side of the box alone, Magic Spoon seem to embrace this emerging trend. With 12g of protein, but only 3g of carbs and 110 calories per pack, they could reasonably be considered just another brand to add to the growing list of brands catering to a health-conscious, gluten-free, low-carb lifestyle.
Even its DTC subscription model follows a now relatively well-beaten path, allowing it (like cluck-free 'simulated meat' brand Nuggs), the added benefit of being able to rapidly test and evolve its product line, baking novelty into a category where the big players are often constrained by fierce competition for retail space.
So, pretty much what our jaded palates would expect right?
Well, it's the second ingredient – the one not listed in the nutritional information – that's quite interesting* - Magic Spoon comes with a big serving of nostalgia.
"Part of the brand's exceptional success in 2020 was due to people searching for comfort amid the pandemic." 
Much has been written about the power of nostalgia in 2020 (who knew it was once considered a disease?), and co-founder Greg Sewitz is quick to accept that part of the brand's exceptional success last year was due to people searching for comfort amid the pandemic. However, the origin of the idea lies much deeper – the insight that, in the words of the other co-founder Gabi Lewis, the cereal category wasn't dying – it had just failed to 'grow up with its audience'.
Driven by this belief, Magic Spoon crafts a dramatically kitsch homage to the best of how we might remember cereal from our childhood (minus the toy at the bottom of the box, though there are rumours they're considering it), rather than create a pure pastiche of the category from a particular time.
So what's to watch in 2021?
First, can they manage the transition from an exciting lockdown curiosity to an established feature of the breakfast cupboard, and keep the customers' attention it's won over 2020? In doing this, the company could do worse than look to an adjacent category, and see how Oatly has gone beyond relying on distinctive packaging alone to maintain a clear and compelling point of view on the world that it projects in everything it does.
Secondly, can the brand successfully navigate its planned evolution from online-only to brick and mortar retail? Looking at brands like Pip & Nut, finding the right partners to launch with will be necessary, but equally, finding the right place to stand out in-store will also be an exciting challenge.
And finally, will the big players in the category give them the space to do so? The legacy brands are already sitting on a huge amount of stored up childhood brand affinity with the same audience Magic Spoon is targeting. Though the most effective way to connect with this audience might differ, there's real potential for the incumbents to tap into this same sense of nostalgia to re-establish themselves as iconic national brands with deeper R&D pockets.
That might be the real crunch.

* I'm not knocking the chemistry genius that creates sweet low carb cereal**, but I'm definitely not qualified to write about it.
** It's D-Psicose if you're here for that kind of thing.
---
This article first appeared on eatbigfish's The Challenger Project website.
Enjoy this? Get more.
Our monthly newsletter, The Edit, curates the very best of our latest content including articles, podcasts, video.
Not a member yet?
Now it's time for you and your team to get involved. Get access to world-class events, exclusive publications, professional development, partner discounts and the chance to grow your network.