It may only be March, but the last two months have been an exciting time for women. As we draw close to international Women's Day, Canopy Insight have compiled the Top 10 most exciting innovations, campaigns, and moments for women so far in 2020.
---
1. MenoTech – the new FemTech
New tech brands and articles are seeking to remove stigma around pre-menopause and menopause to better support women through this significant period of their lives, from detailing symptoms and how to deal with them to developing stylish clothing to help with hot flushes.

2. Sex Education season 2's frank treatment of young female experiences
The second season of Netflix's smash hit Gen Z series delved even deeper into sex, identity, and gender issues – exploring orientations like pansexuality and asexuality, vaginismus, body image, partner communication, and, crucially, sexual assault – with that powerful bus scene encouraging young women everywhere to support each other.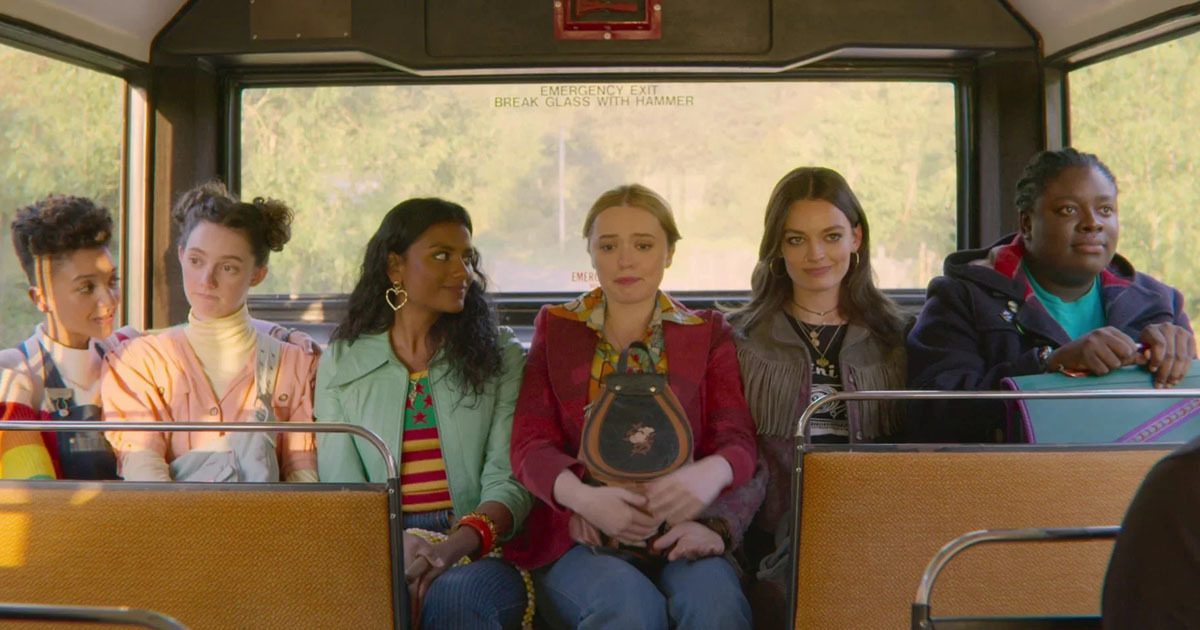 3. The first female Super Bowl coach
Katie Sowers made history as the first female coach of a Superbowl team – signalling a change in focus from women on the pitch, like Megan Rapinoe, to the new places women can occupy alongside it as well.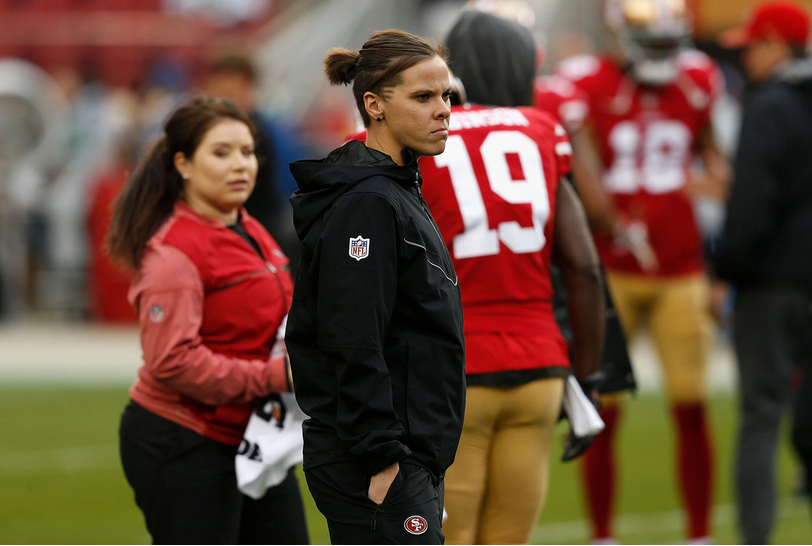 4. This Girl Can's tampon string
After making waves a few years back with body positive messaging, the campaign has now managed to normalise periods during exercise with a visible tampon string on ordinary women heading to the gym. It's a small but powerful gesture considering most tampon adverts themselves still don't show the product.
5. Be a lady, they said
Claire Rothstein's fashion film 'Be a Lady They Said' has gone viral and rightly so – it's a #MeToo video that explores all of the impossible double and triple standards women are held to. Importantly, the video uses 'they said' rather than 'he said' – reminding us that, as women ourselves, we need to interrogate our own standards and how we push them onto people.
6. Women gaining seniority in gaming
More and more women are achieving senior roles in an up-till-now woefully unbalanced industry. Women like Samantha Ebelthite, country manager for the UK and Ireland at industry giant EA, states that "there's lots being done, but there's also lots still to do" and has updated the company's job specs to ensure their language is as inclusive as possible.
7. Music festivals ensuring 50/50 male/female acts
Glastonbury Festival's Emily Eavis recently spoke about the festival's influence and how they are pushing towards a 50/50 split – signalling a shift from highlighting big female headliners to creating real industry change.
8. Latina women taking centre stage at the Superbowl
Despite being criticised for an 'overly sexual' show, the timeliness and power of Shakira and JLo's celebratory Latin half-time show is undeniable. From JLo's daughter taking the stage with her to the Puerto Rican flag, it was an important moment for Latinx communities and women everywhere.
9. Female SexTech's triumphant return to CES
Last year's CES was a bit of a mess for the event and SexTech startup Lora DiCarlo, whose 2019 Innovation Award was revoked for the product being deemed "immoral, obscene, indecent, profane or not in keeping with Consumer Technology Association (CTA)'s image", with the CTA returning the award three months later following gender bias accusations.
Lora DiCarlo returned to CES this year with two new additions to its Osé family of "bio-mimetic pleasure devices" – a G-spot massager called Onda and a clitoral stimulator called Baci, both receiving a CES Honouree Innovation Award for their use of micro-robotics technology.
10. And, finally, Harvey Weinstein's rape conviction
The central villain of the #MeToo movement was finally convicted of a criminal sex act in the first degree and rape in the third degree this month – marking a victory for women everywhere and setting a new precedent for rape convictions, even for the most powerful of men.
It's been an exciting and game-changing few months, and here's to hoping the momentum continues.